This page contains Two students Reviews from Kunyu Mountain academy.
Henrion Colombe (France) Two month Shaolin course till Dec 2018
Kungfu is a Chinese martial art so I think that is better to learn it with Chinese teachers. Then, I always want to discover Asia, especially Chinese culture, I was also very interested by what the school was offering.
My best gain from my training and Qigong is the fact that I have a better control on my body and on my mind, which both became stronger.
The shaolin group cohesion , my Shifu, my coach, the translators and my friends helped me a lot.I think that I developed a better balance in my life, which is healthier. Some days are hard but I'm proud when I give the maximum anyway. Masters are kind of a second family, they educate us in their own way. Sometimes they are strict (for helping us to make progress) but they also very understanding and they listen to us. All that, is possible thank to the translators.
The landscapes are really beautiful, relax and quiet/peaceful.
Email:Colombe-henrion@hotmail.fr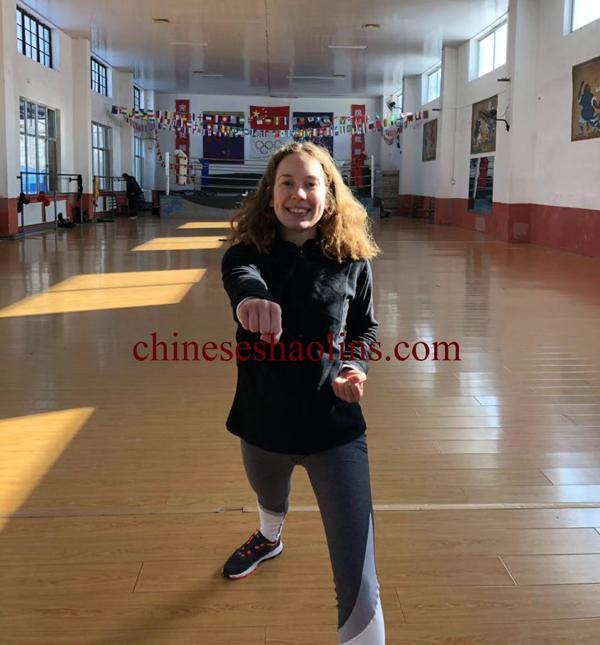 Four months of full time Chinese kickboxing class till December 2018
Hamish cole (Australia)
I chose to come to china Kunyu academy to study Kungfu as it is the birth place of the martial arts.
The biggest gains for me have been fitness and a sense of comradery.
Many of my friends and classmates helped me through my training but most of all my shifu always kept me motivated.
My experience at the academy has been fantastic.My training has been consistently challenging and interesting. My master has been fantastic, he always pushes the group but has a laugh with us too.
The surroundings of the academy have kept me amused. Every weekend I always finding new amazing things.
Email: hamish.cole98@gmail.com