In the morning of August 8th, the 17th Yantai International Martial arts Festival, which is sponsored by The General Administration of Sport of China and undertaken by Yantai City Sports Bureau, Yantai City Martial arts Association, was held in kunyu Mountain Martial arts academy.
The competition will run until August 29th. The events include traditional Chinese martial arts forms,weapons, sanda, etc

(The opening ceremony and closing ceremony as well as The Chinese kickboxing Combat Competition on August 22nd are held in our academy)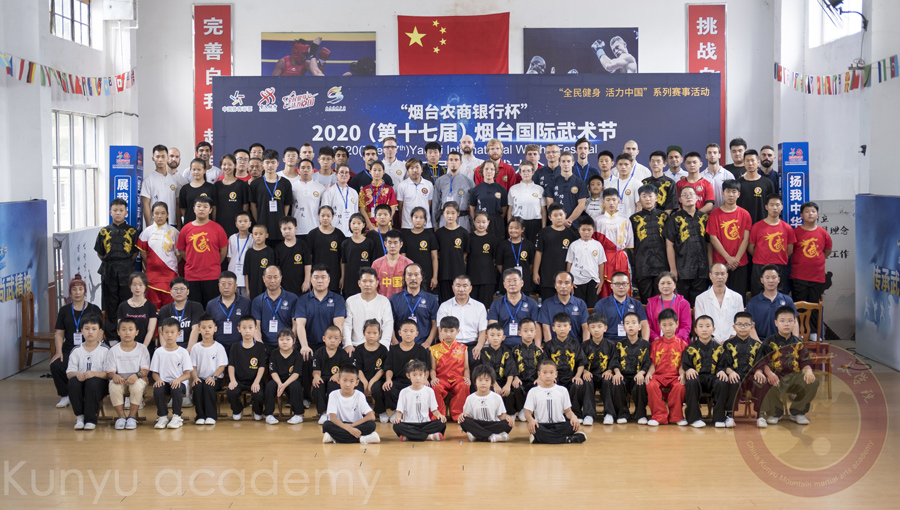 Part of the school staff ,Contestants and judges.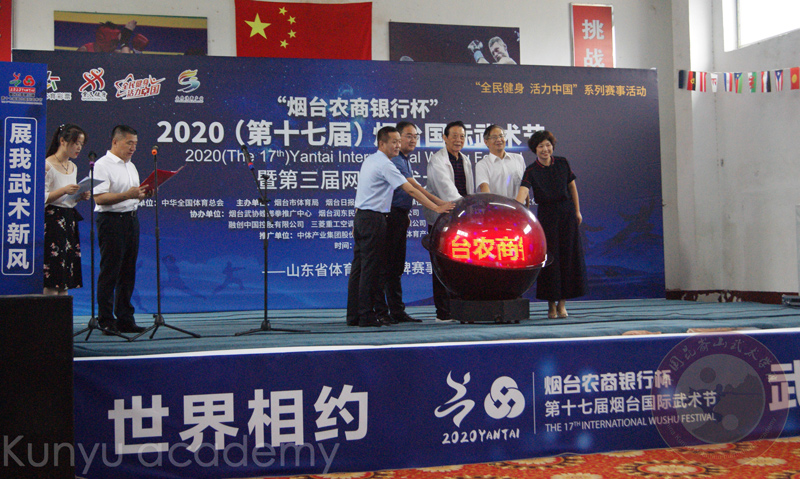 The opening ceremony was starting.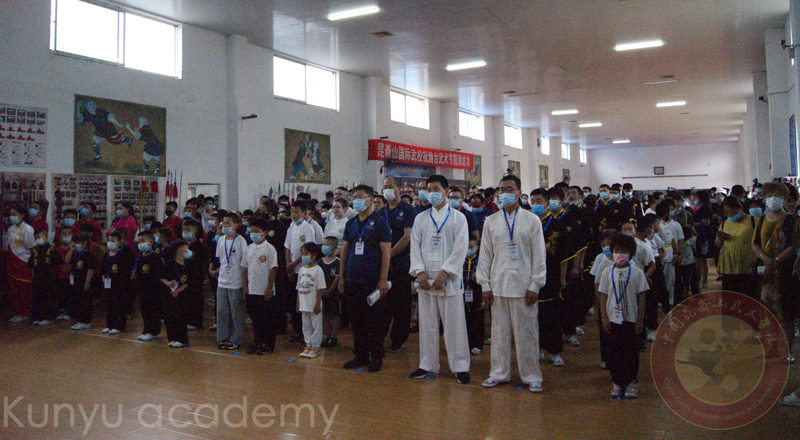 Some competitors attended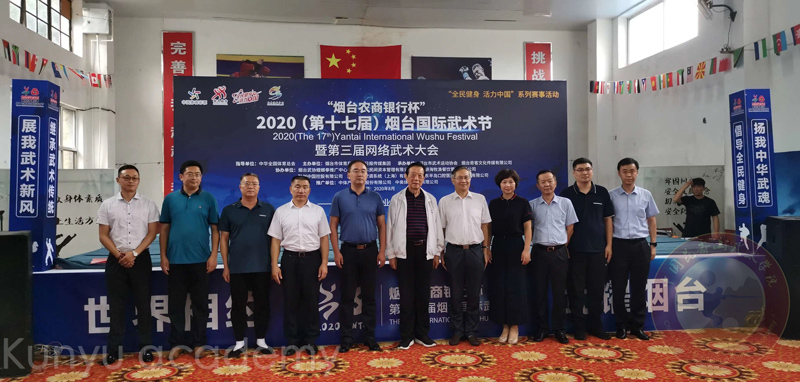 Some leaders attended the Kung Fu festival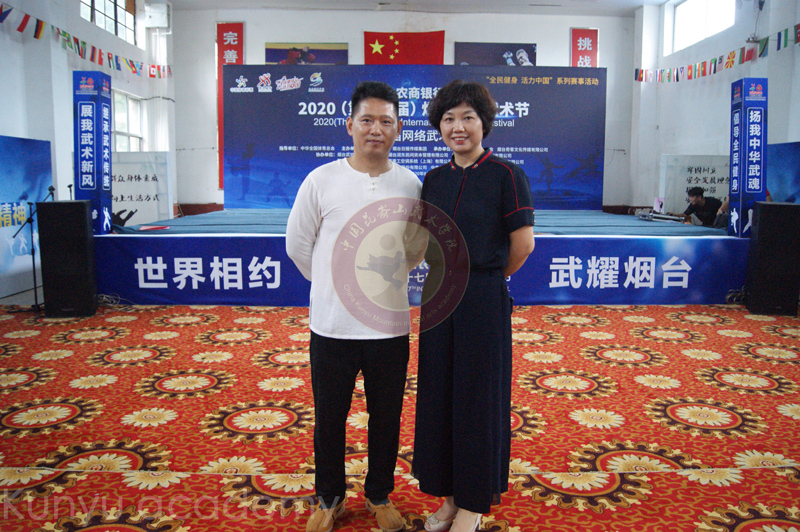 Headmaster (on the left)and the head of Sports Government (On the right)at Yantai.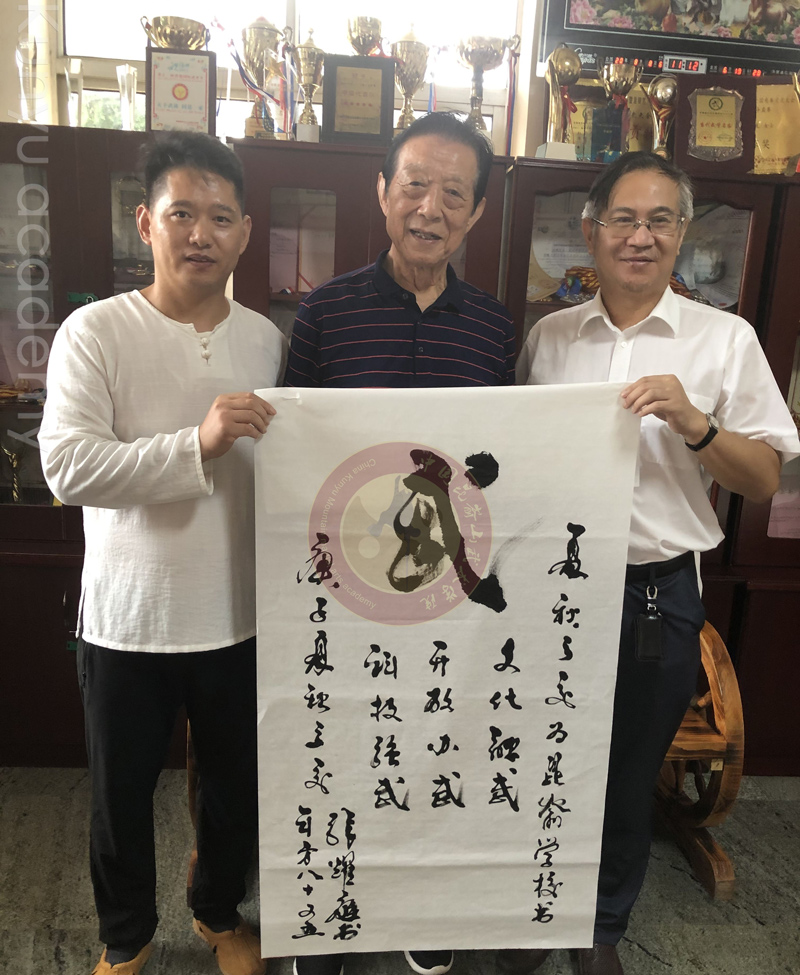 China Former chairman of Martial arts Association ,Mr.Zhang YaoTing (In the middle),who offered the inscription for the Kung Fu festival.
Headmaster(on the left), Vice president of Chinese people's political consultative conference of Yantai,Mr.Qin Song (on the right)