Meet our Shaolin Kung Fu Masters
Our students train with professional Chinese martial art masters. Shaolin kung fu masters are warrior shaolin monks from the original Shaolin temple. Other kung fu styles, such as Wing Chun , Tai Chi, Chi Kung, Wu dang, Xingyi, Bagua, Baji, Mantis Boxing, and Sanda (Chinese kickboxing), are taught by highly skilled, top masters with many years of teaching experience.
Our shaolin kung fu masters' names are reserved in a traditional shaolin temple list. In order to maintain high kung fu training standards and performance, our Shaolin kung fu academy reviews the masters' and translators' professional skills annually.
The ranking system at Shaolin Temple has 9 levels. The ninth level is the highest someone can achieve in Shaolin Gong Fu. The level can only be awarded after a lifetime of commitment to it. However, if you are determined enough and willing to study for 3 years, you can attain a middle rank of either level three or four.

Masters (Shifu) listed below are traditional masters skilled in the ancient art of Chinese martial arts and historical theory and philosophy: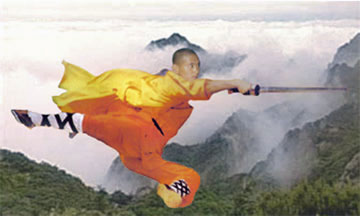 Master Shi Xing Qing.32nd generation Shaolin warrior monk. Master Qing started studying in the original Shaolin Temple at age 7, and he learned kung fu there for eleven years there. He is skilled at teaching traditional Shaolin kung fu and other combat practices. Master Qing specializes in Chi Kung, Yi Jin Jing, Tai Chi and more. He has about 8 years of teaching experience in these disciplines. He also specializes in Shaolin traditional Chuan and Shaolin combat techniques, Chi Kung, Yi Jin Jing, leopard fist and internal kung fu, Xing Yi, Ba Gua Palm, and Tai Chi. He has been studying extensively on Chen style Tai Chi for the past ten years. In 1997, Master Qing was sent to help the Chinese government with the restoration of the Southern Shaolin Monastery. After that, Qing traveled all over the world in order to share knowledge with various different styles masters globally and teach Chinese Kung Fu. In the 1st China Shaolin Kung Fu competition, he took first place in Shaolin broadsword and sword forms. In the National Martial Arts Tournament of 1995 year, he won the championship in the 70kg open combat categories that competitors allowed to fight with the style of their choice. In 1996, Qing won the championship in the 75kg open fighting categories and took first place in Shaolin Leopard form in a Chinese martial arts competition held by Liaoning province. He also took part in many other competitions and got great records..In April 2012,he was awarded the 24th-generation descendant of Chinese most famous Bing Jia Secret Skills Senior Internal kung fu by Jin Gang Li Gong federation.In Oct 2016,he achieved 12th-generation descendant of Chinese Chen Style Tai Chi Chuan. Headmaster is awarded "Famous Master in Shaolin Martial Arts" by Henan Dengfeng Shaolin Federation in 2017 Year.
Besides these achievements, he is Administrative Vice President of the Kunyu Mountain Cultural Research Federation and Vice Managing Deputy President of the Yantai City Martial Arts Association and Deputy of the National People's Congress of Yantai.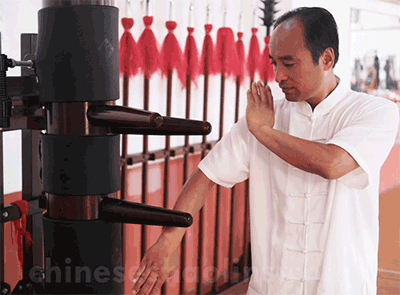 Master Guo:Wing chun, Baji, Chi kung master, Ranked at level 8.Coming from a traditional Chinese kung fu family. He has been teaching Chinese martial arts for 28 years and practicing for over 33 years. With strong morals and a friendly personality, he's excellent at Wing chun, Baji, Wudang, Shaolin internal strength finger, war sword, black dragon, big pole & nunchaku. He also has Chin'na unique skills. He professionalize in the release of the inner strength that is essential in creating a skillful defense and attack. Guo is the successor of the famous traditional internal subject who has managed to successfully break the flagstone half placed on a block of bean curd, which has been documented extensively by the media. Due to a deep understanding in the activity, he created his own Chi Kung styles, which has successfully been listed in National Martial Arts Committee. He is a long participant of the domestic and global martial arts competitions, and Guo has gained a huge reputation and won many prizes. He won second place in the 1993 Chi Kung and martial arts competition by leg power. In 1994, he attended the oriental health exposition opening ceremony and was awarded a Special Contribution Award. At the same time, he was also invited to Japan for academic exchanges and to teach Kung Fu.
In 1995, he won first place in the Exchange performance Sino-Japan Chi Kung Plus Martial Arts Congress, which were held in Dalian. He was later sent by the Chinese Martial Arts Managing Center in 1997 to visit Algeria and provide a kung fu performance with a delegation Chinese martial arts performance group. In 2005, he reached the height of Kung Fu competitions when he scored first in the inner strength national competitions. In April 2012, Master Guo are awarded 24th-generation descendant of Chinese most famous Bing Jia Secret Skills Senior Internal kung fu by Jin Gang Li Gong association.He is vice secretary-general of Kunyu mountain cultural research association.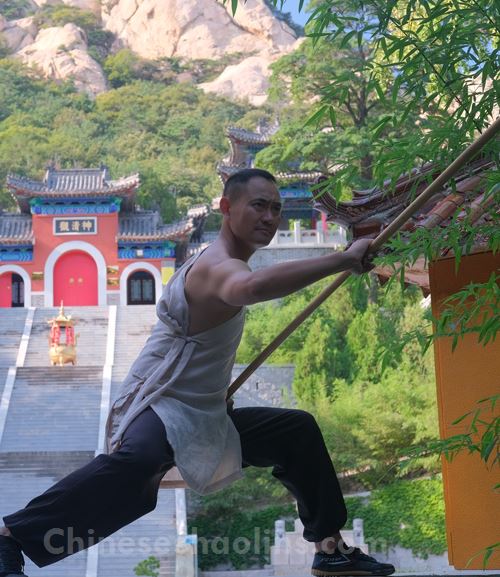 Master Shi Yan PoShaolin martial arts and Mantis boxing
34th generation monk of Song Mountain Shaolin Temple. At the temple, he learned traditional Shaolin Gong Fu for 12 years. He is currently ranked at level 7 and has many years' experience teaching Kung fu to foreigners and natives. Master Po is especially skilled in traditional Shaolin martial arts forms and applications and combat as well as Pray mantis Boxing and Taichi.
In addition to rich teaching experiences, he has participated in many international performances. Among other performances, he participated in Shaolin monk demonstration in England, America, and France in 1993. It was at this period that he also taught Chinese Shaolin kung fu to foreign students.During the 3rd national Shaolin competition, he was crowned the winner for Shaolin Luo Han. He was also leading in his staff routine and ranked second for his sword routine.

In his early teenage years, he won the top prize in Shaolin fist, spear and Da Mo sword form at the teenager Martial Arts competition held in the He'nan province. During the International Traditional Martial Arts competitions 2011 held in Yantai, Master Yan Bo achieved 1st position in Shaolin Spear. It was a double win for him in the even that took place on July 24 and August 8 that year. In the September 2015 "Fujing Agriculture Cup" of the International Martial arts Championship of Qingdao city, he received first place in Mantis boxing and double hands sword. In the 2016 traditional Martial Arts competition held by Yantai in August, he achieved first place in Tai Chi, plum blossom Mantis, and Mantis Zhai Yao Yi Lu respectively.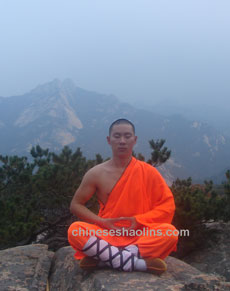 Master Shi Yan ChengShaolin and Chinese kickboxing
34th Shaolin warrior monks. He started to study Sanda plus traditional Chinese Kung Fu at Shaolin Monastery at a?very young age. During his study, he earned many championships of various Shaolin Chuan and kickboxing competitions. He's very skilled in traditional shaolin kung fu Chuan and its applications and Sanda. He is also an expert with different shaolin weapons, including the spear and sword, spear and staff, Chi kung, and many others.
In 2006 at the International Shaolin Martial Art Festival held at the city of Zhengzhou, he received first place. Two years later in 2008, he participated in shaolin performance in a Xin Zheng ancestry big ceremony successfully. The following year in 2009, Cheng got again a first place in 56kg combat categories at a kickboxing competition that had been held at the city of Dengfeng of Henan province. Yan Cheng has been a shaolin martial arts master at one of the biggest kung fu schools that taught kung fu since 2010.
In 2013, at international shaolin martial arts competitions that were held Yantai, Master Cheng earned number one in Chinese walking stick. He won first prize in Shaolin Mantis (shaolin animal style) at Traditional Martial Arts, the competitions held by Yantai city in July 2014. He also received first place in Shaolin Damo sword in another kung fu festival in Aug 2014. He earned first place in Shaolin Mantis Chuan "Fujing Agriculture Cup" of the International Martial Arts Championship of Qingdao City 2015. In a traditional kung fu competition held by Yantai in Aug of 2016, he achieved first place in Shaolin Jin Gang Forms.

In Aug 2017 Traditional martial arts competition in Yantai ,Master Yan Chen got the first place in Shaolin Mantis.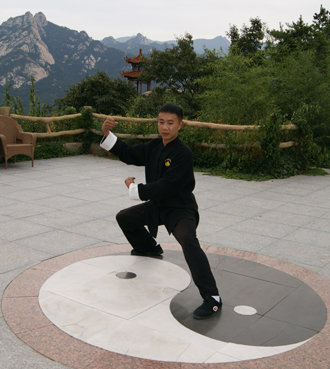 Master WangTraditional Tai Chi Master
Second rank of National Referee.The 12nd inheritor of Chen StyleTai chi Chuan, disciple of 22nd of Chen style Tai chi, Born in Wen County in Henan Province, the county that the birthplace of Tai Chi is located .He studied Chen style Taiji Chuan forms and weapons since childhood,then followed Taiji Chuan head inheritor MR.Chen ZhaoSen.Master Wang specializes in Taiji routines, Lao Jia Yi Lu,er Lu,, pushing hands, Spring and Autumn swords, Tai Chi single knife , Tai Chi sword, etc.He is the person who Know the principles of Tai Chi with strict discipline, During the teaching,Strict management of education in class,and also he is approachable which often communicate with students, representing the school to participate in various martial arts performances and competitions, and achieved excellent results

In 2011,At the 17th Taijiquan forms& Sword and Pushing Hands Championship in Wen County in HeNan province, won the second place in Taichi Chuan;In 2011,at the 6th session of the Jiaozuo International Tai Chi Chuan Exchange competition,he earned First prize in the traditional Chen style Taijiquan Lao Jia and Second prize in the traditional Tai Chi spring and autumn sword.In 2012,the 18th Taijiquan, Sword and Pushing Hands Championship in Wenzhou of HeNan, first place in Taiji Chuan forms.In 2016, traditional martial arts exchange competition in Henan Province, first prize of the traditional big frame, Taiji Single Sword first prize.In 2017 Nanjing Zijin Cup International Martial arts Competition, First place in Chen Taijiquan and big sword,In 2017 Yantai The 14th International martial arts Festival,1st place in the 26th Tai Chi style.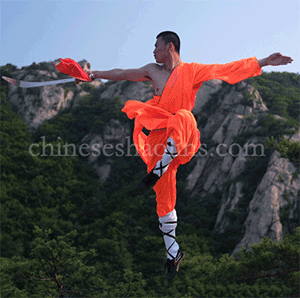 Master XuShaolin plum blossom,Tai chi,Xingyi
He learnt plum blossom Chuan from famous Master when he was young ,and continued to study further his plum blossom & ChiNa skills with Great Master Gao. In 2003,He has been studying further Chen style Tai Chi and Push Hands in Taiji birthplace for some years.Master Xu is highly skills in Plum Blossom Chuan,single sword,Chen style TaiChi,Spring-autumn broadsword,nine-section Whip and other traditional Forms.In June 1995 Six-Nations traditional martial arts competitions held in Fuzhou of Fujian province, Got first place in plum blossom & Double Whip.In National TaiChi Competitions 2009 in Henan province,he awarded 1st place in Taiji Quan,and 2th place in Sword.In 2009,he joined National plum blossom Competition in Shandong province,he was number one in Weapons,and 2nd place in fist.In Aug 2011 World Taiji festival in Henan province,and Got championship in Spring-autumn broadsword & 2nd in Tai Chi LaoJia Forms.In July and Aug of 2012 traditional Kung fu competitions held by Yantai, he got 1st place in Big Sword and Taiji respectively.In July&Aug 2013 international shaolin Festivals held by Yantai city for twice, he is first place in Plum Blossom Chuan,Shaolin Big sword&Tai Chi.In Yantai Martial Arts Festival 2014 July,Wining first prize in Plum Blossom Quan&Taiji sword,In August one,he got 1st in Xingyi and Spring autumn Sword.In National 11th martial arts competitions in Nanjing,he got 2nd place in Gongguan broadsword and Xingyi,and first place in plum blossom Chuan.In Sep,2015 international Martial arts Championship of Qingdao city,he got first place in Xingyi and big sword.In March 2016,he achieved 1st place in Shaolin weapons and Forms respectively at National traditional Chinese martial arts festival held in KaiFeng city of Hennan.In this April of XinXiang city(Henan province) international martial arts Festival,he got the first place in double whip and Xing Yi.In Aug 2017,he got the golden prize in double whip and silver prize in Xing Yi at competition of the 14th National Kungfu that held in Cangzhou city of Hebei Province.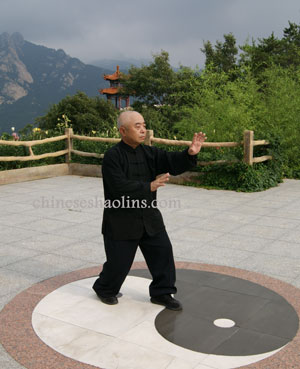 Xingyi &Chi kung&Mantis MasterTraditional Master Shi
Born in 1957, at a very younger age, he followed a Chinese folk famous master, learning Xingyi Chuan, northern praying Mantis boxing, and Xin Yi form. Master Shi dedicates his entire life to improve Xingyi Chuan and its development; he also has very strong will, combining good moral character and honesty with kindness. He possesses a deep understanding for Chinese Xingyi quan. Xingyi Chuan is one of the most famous three Internal kung fu in China, they are Xingyi , Bagua and Tai chi Chuan. Highly skilled in Xing yi Quan; Animal style: tiger form, horse , and monkey; Chuan, mantis style, cannon boxing, and internal Chi kung (healing one). Master has lots of teaching experiences and deep theory.
In August 2012, at the Shandong Yantai Traditional Martial Arts Tournament, he was awarded first place for group. In 2011, at the Shandong Province Traditional Wushu Festival, he was awarded the second place in Xing Yi Chuan. In September 2010, during the Yantai traditional Martial Arts competition, he won first place in traditional Chinese Chuan. In 2009, at the traditional Kung fu competition in Henan province, he was awarded the first prize for traditional Xingyi Chuan.In September 2016, during the Zhe Jiang province traditional Kung Fu competition in Taizhou city, he achieved number one placement in traditional Xing Yi Za Style and got the golden prize in Xingyi XinYiJue style..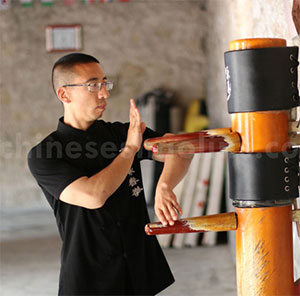 Shaolin MasterMaster Shi Yan Meng
34th generation monk of Song Mountain Shaolin Temple. Master Meng was in the Songshan shaolin temple to learn traditional Chinese shaolin at very young age. He then continued his education of shaolin knowledge at Shaolin Temple College. He also studied Chinese Sanda, and he is known as someone who achieved excellent academic performance and possesses noble moral character. He is well-experienced in teaching and Shaolin kung fu forms, weapons, hard and soft Chi kung.
Master Meng was a participant in the ninth International Shaolin Martial Arts Festival opening ceremony in 2010.In 2012, he participated in the Shaolin Cup Performance. In 2012, at the China National traditional Shaolin Martial Arts competition, he won first place in Shaolin stick. In 2013, he won first prize in Shaolin stick and second place in Shaolin forms in the National Martial Arts competition in 2014. He also performed in the 10th International Martial Arts Festival opening ceremony. In 2016, at the August International kung fu competition held by Yantai City, he got first place in single sword.
Master Meng is exceptional at various traditional shaolin forms including, shaolin five ancestral, Chuan shaolin boxing, DaHong Chuan, Xiao hong, Chuan, etc. He is well-versed in sparring applications and weapons, including stick, spear, sword. He is also an expert of many kinds of animal styles and Chinese kickboxing.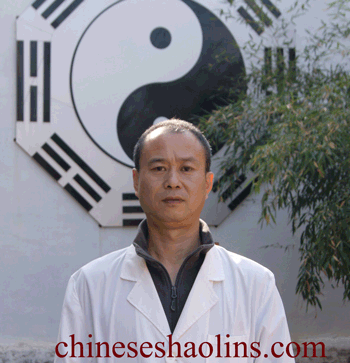 Master SuiAncient Massage and Healing Chi kung Master
Master Sui, professional doctor,third generation of Great ancient Master of AN ChunRu.Sui is a traditional Massage and Chi kung Master who has been working here as full time master for 5 years up to now.
He touched the Chinese medicine and ancient massage skills at a very young age.At the age of 18,he had been further studying with Sui Zhuo Qin for eight years,who is a great massage master.He also combined with Taoism Chi kung during the healing others,which works quite well.He focus on the developing the unique skills on that and combine the ancient massage and Medical theory as well as keeping the balance of yin and Yang.
Master Sui is highly skilled on healing ancient master combined with Mastering Chinese medicine works as well as all sorts of Medical works,which hundreds of people benefited them a lot and got healed and cured..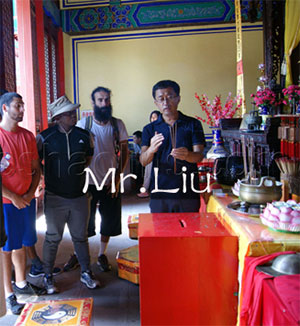 Master Tian (Female)Shaolin kung fu & weapon
She was born into a kung fu family and started to learn traditional Shaolin at a very young age with shaolin monk, Shi Yan Hong, from original shaolin mastery. She learned shaolin kung fu forms and various shaolin weapons, such as sword, staff, etc.In 1999,she took part in the Dengfeng city traditional Shaolin kung fu competition, she was awarded first place in Female shaolin Tongbei Chuan. In 2002, at a Shaolin martial arts festival held by Henan province, she won the championship in Female shaolin weapon: Pu sword.
In 2003, she performed Chinese kung fu aboard as a leader of the team. In 2002, at the First Zhengzhou International Shaolin Martial Arts Festival, he received first place in group team and second place in Female shaolin single sword. In 2005, she continued to go to foreign countries as a team performance leader, including UK, USA, France, Spain, Switzerland, and Singapore, and she got very good reviews from local foreigners.
She specializes in teaching students different kinds of traditional Shaolin forms plus their applications and combat, as well as Shaolin weapons, such as sword and staff, etc. In 2015, September "Fujing Agriculture Cup" of the International Kung Fu Championship in Qingdao city, she won first place in Shaolin single sword. In a traditional martial arts competition held by Yantai in Aug of 2016, she achieved first place in Spring-Autumn Broad sword..