Family Groups Training here.
Family group from Eliana and Kamala in Aug 2019,click to see their reviews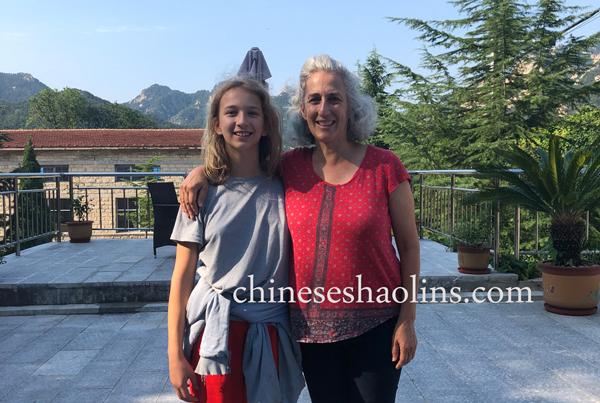 Fiona Louise Adie and daughter:Sophia (Family Group from Australia) One month course till July 2019 click to see their reviews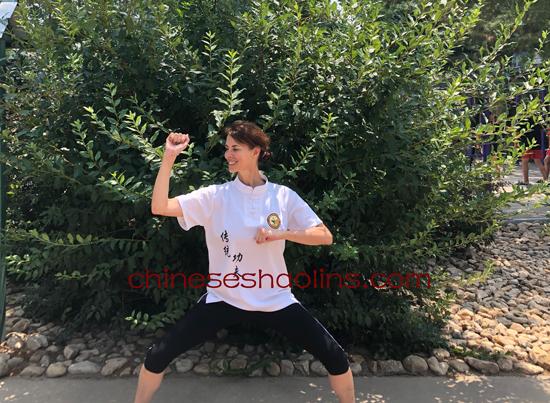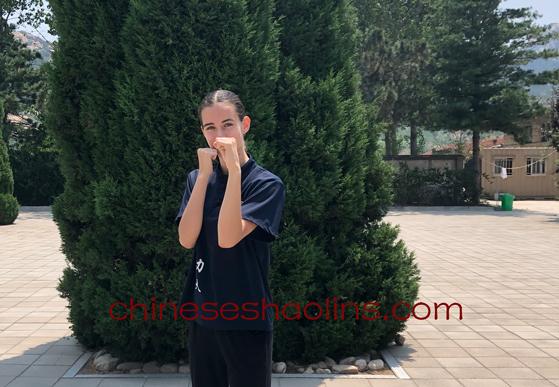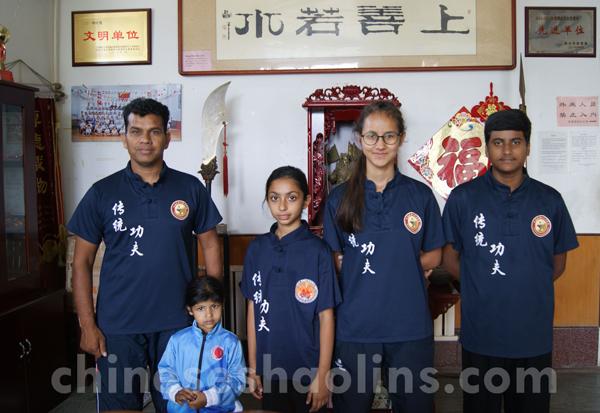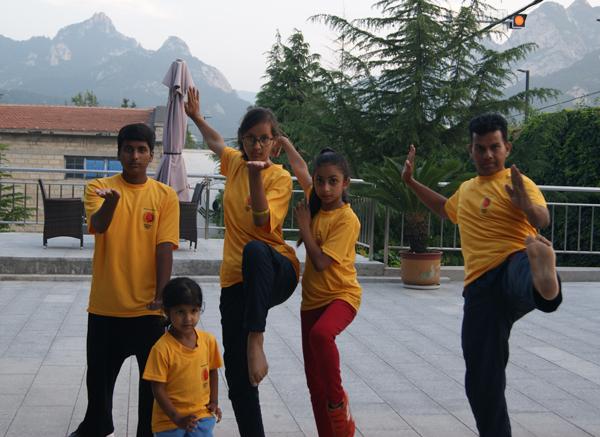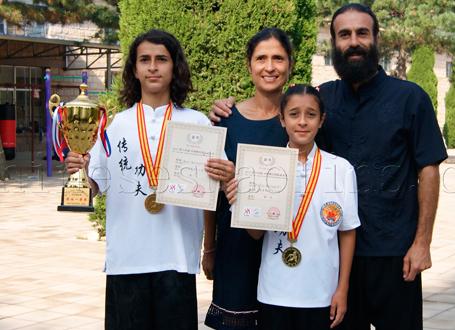 Giovanni Family from Australia has studied here for more than three years till 2019 and acheived great records during Kungfu competition we joined.
Each year,we have family groups with their kids to study kung fu here ,especially during Family summer camp,some of them have been passionate about Chinese martial arts for years and began traditional Kung fu training with their family to Kunyu mountain in Summer,it is definitely a great unique opportunity for kids growth and be more closer with their family!
Many of them returned to academy to study each year .Some of their reviews are listed below,please take a look: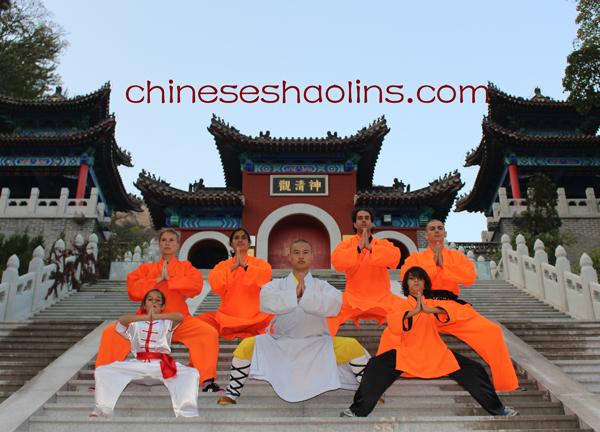 Family group training here for more than three year in 2015 till 2019 .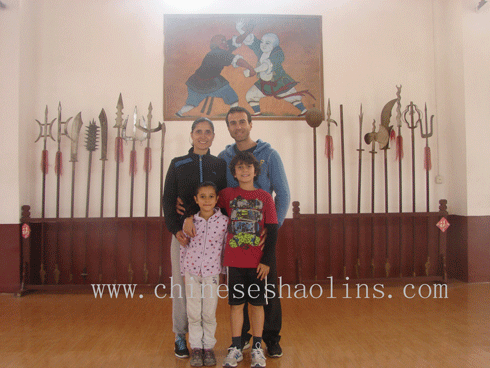 Click here to see the family group Reviews:

Giovanni Family group from Australia in 2015 (Three years course).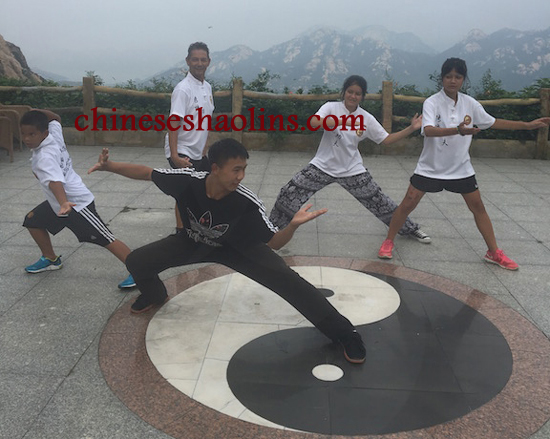 Hue Family with three kids traing Tai chi in Summer of 2017.See their review: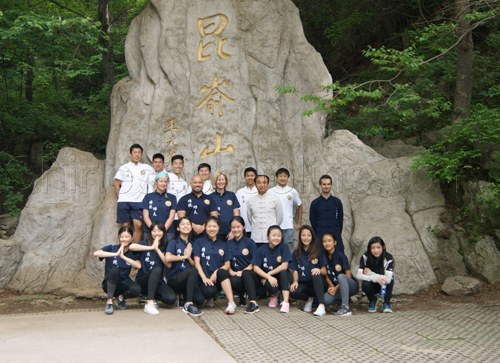 It is the third time for Family for American branch school in 2018 Year.See their review: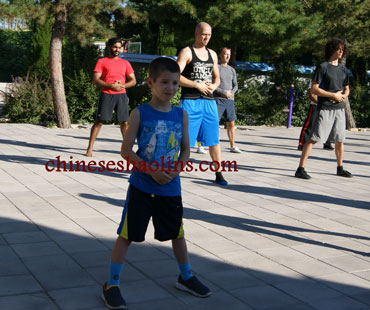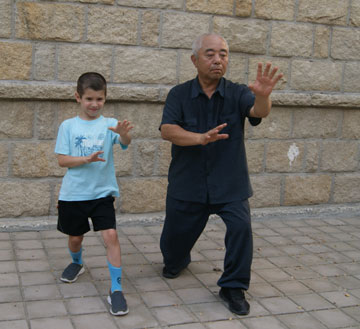 Family group of July 2016. The kid learning kung fu forms with master.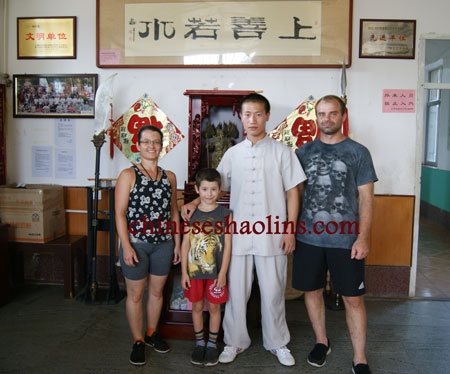 Family group From Poland of July 2016,please click here to see their Reviews.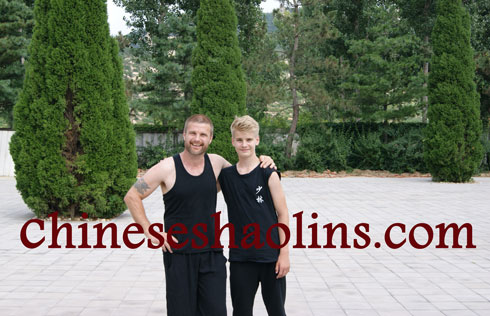 Family groups trained one month here in 2016 July.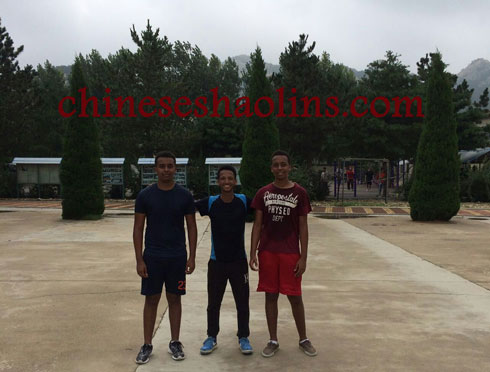 Asseja family (Ethiopia ) in July 2016
Click here to see their review: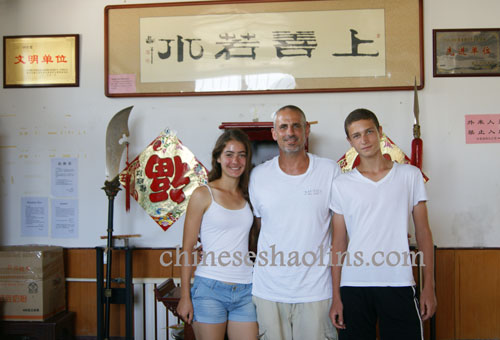 Dan family in 2016 summer
Click here to see their review: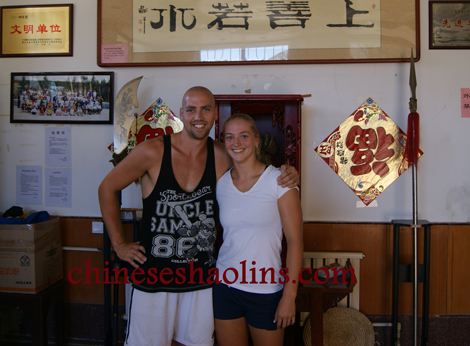 Brother and sister training here in 2016 for two month.
Click here to see their review: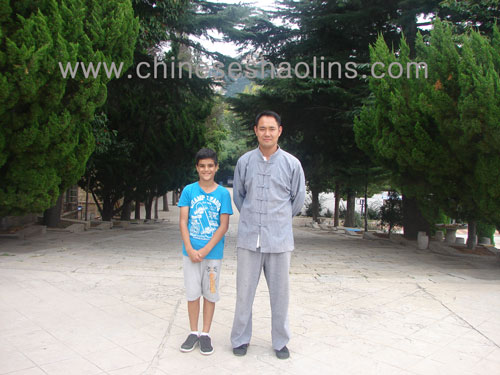 Liyan from Germany trained for one month in summer in 2015.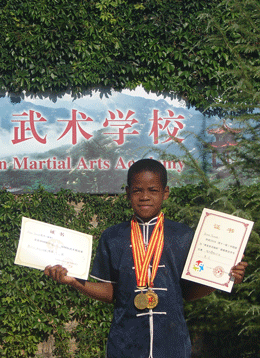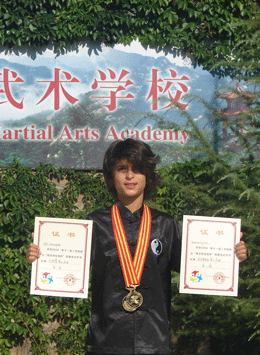 Kids got gold medal and certificate from international martial arts competitions in 2014.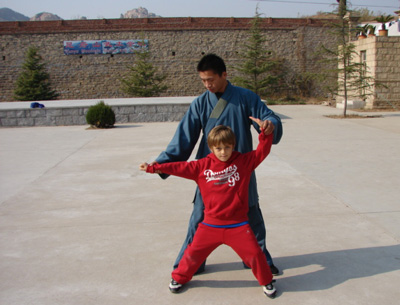 The master teaching French younger student in November,2010.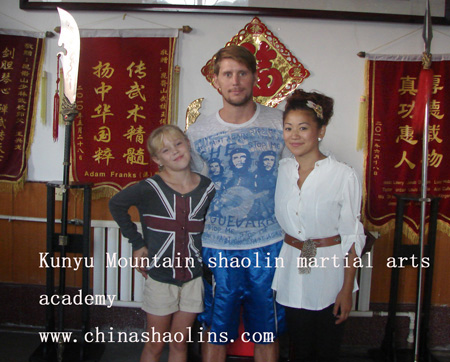 Family from UK learn here in 2012 for two month training.
Our whole experience has been amazing at China kunyu mountain shaolin academy.I have learnt a lot of things since my 2 months stay here. I have gained a lot of fitness and muscle. I am very proud of what my body can do.I have really enjoyed my experience here too!My Master has taught me so much. I am very thankful that he has shown me a lot. it's very nice to learn Martial arts with so many nice people. I have learnt more than expected too.The view and the surroundings of school are beautiful.I like the school very much, I would like to return in the future to learn more. See more at here :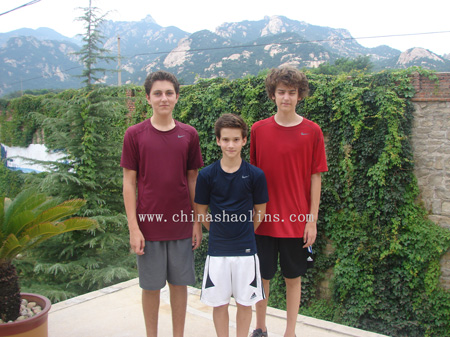 Kids team stayed for one month learn kung fu and culture here 2013,and will return in July 2014 for another one month training here.

Nicolas group from USA
I have learned a great deal of discipline whilst training here. I have also become wiser,.My master inspired me, through his wise words. I respect my master for being friendly, helpful, devoted to the martial arts, and for caring about his students.My master is very kind andhelps me learn a lot. The translators are very nice. I love the surroundings,the lake is wonderful and mountains are amazing.. Click here to see their full reviews.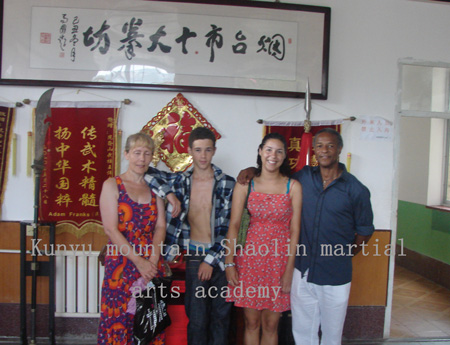 In 2012 July,A family from England learn kung fu here.
Comments From KINGSLEY :
The student helps each other at the academy.The training was good. My master was a very good teacher and showed great patience in answering my many questions. this is a lovely location that allows you to have good reflection and focus. The academy is surrounded in history that feel part of the history..Would I come back? The answer is "yes"!.......See more at here :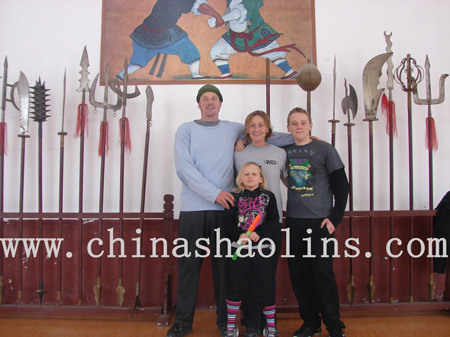 Four weeks from November-December 2011
Tara Dankewich(UK)
Training here in Kunyu mountain academy was great! Master did a great job. He knows when to push you harder .Translators were very friendly and do a great job of remembering everyone's names!It takes a little while to get used to daily life. Beautiful school surroundings.Just when we're getting comfortable, we have to leave! Shame!
For city Yantai,Nice enough city. Great markets...
See full reviews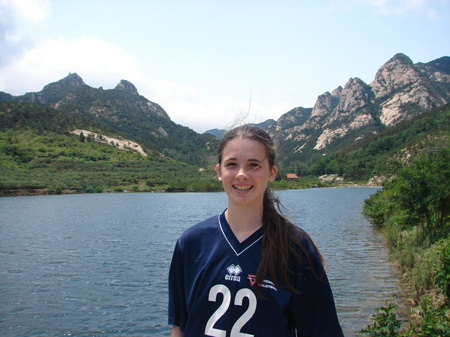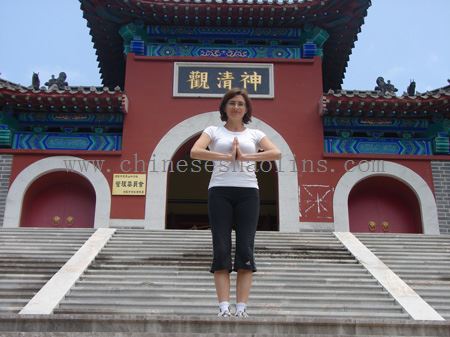 Cecilia (Sweden)
Cecilia and daughter returned in June 2012 to learn another one month.
For me it was difficult to learn the forms because I had never trained martial arts before. I was older than the other students and could not always train as hard as they did, which the master understand.master is a good teacher.The landscape around the academy is very beautiful the people are very kind the weather is good. It was particularly nice to go to the mountain for training. ......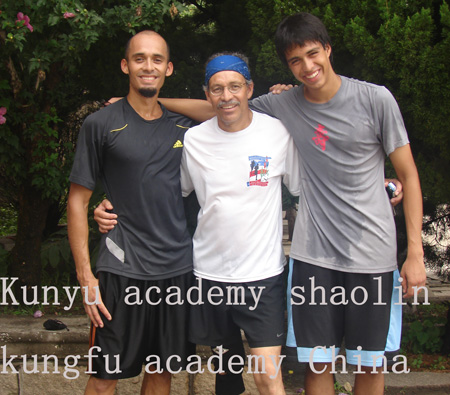 Family group from 2012.
It brings me great pleasure to write my experiences at kunyu mountain academy.Since my son, Allan, was already here taking classes, he suggested me to come by and study together. What an opportunity for me to spend some quality time with him and learn together. While in the kunyu Academy, besides spending quality time with my two boys, I learned that there is no age limit to practice Kung Fu, the Masters as well as the students are very helpful, translators go the extra mile to help everyone. Moreover, the people who live by the school are nice, friendly, and understanding about the language barrier that exists among the students.The location is EXCELLENT! - See more at here :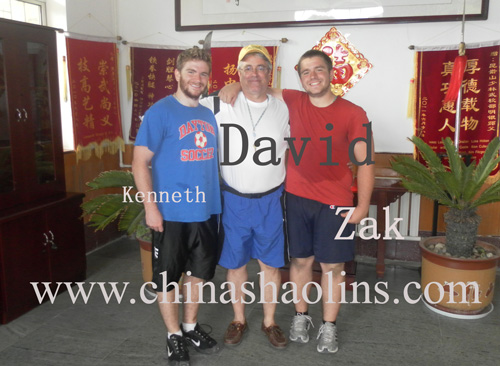 In 2012, family group training here.

I was looking for an active vacation and I definitely found that of Kunyu mountain shaolin martial arts academy. I have improved my stamina and muscle tone in two short weeks. The Masters and the translators have all been very patient and helpful to me in achieving my goals. My heartful appreciation goes to Masters and translators.

All the masters and translators were very professional and made the experience one that I will never forget. All the shaolin kung fu masters I had the opportunity to train with paid special attention to my brother and I as beginners and helped us quickly. Special thanks also to sanda master Tian who was especially kind and helpful.
The schedule was well.The daily life of kunyu mountain shaolin kung fu school was great.We visit Yantai one weekend and had a great time. It's a fascinating growing city and I'm excited to see it in a few years.

From Son:The training at the kunyu mountain academy is incredible. Having been at the academy for short term.I have already realized the dedication each master has to their students. I have been trained by Masters and both were extremely knowledgeable and helpful when learning the basics of Shaolin. Also the sanda master , Master here has been my greatest asset and supporter. I would push myself to be at my best and he would help me get there every training. Constantly fixing the little details to make my punches and kicks sharp. The translators are incredible. The academy has a pace of its own. Located in the stunning mountains the morning run is an excellent warm-up with a breathtaking view.The students at the school are so welcoming and everyone is there to help when you need it.The city of Yantai is an architectural wonder and a culture hot spot,the restaurants serve delicious food, and the clubs are beyond fun.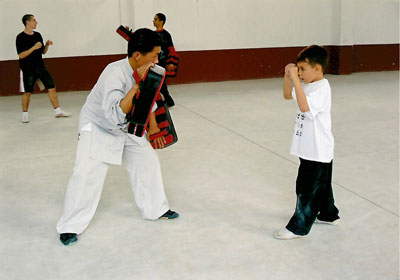 In 2009,the kid from Singapore studying Chinese kick boxing.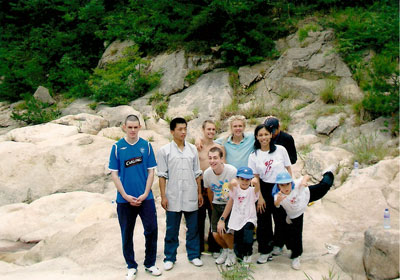 Ting Yean with master and other students and her sons.
She returned to academy for three times with her sons,from 2009 to June 2010.
Click here to see their reviews: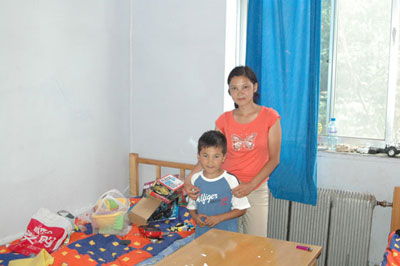 Mother and her son from Netherlands trained here in 2006