Room and Meals at our school
Accommodations and food quality are taken seriously at our school and seen as an important factor in successful training . All meals served satisfy the dietary needs of students and all rooms are designed to comfortably accommodate one to two students.During the winter,there are good heating systems we offered for each room and training hall.


School celebrating Festival with students.Foods for Vegetarian students.
Most cooking in academy is done in Chinese fashion. In the morning, there are soybean milk, porridge, bread ,steamed bread and eggs.
Lunch is also served in Chinese fashion and includes three dishes,one with meat, one vegetable dish, one egg dish, seafood, rice ,fried chips and soup ,same as dinner. Our cooks also make Chinese dumplings and noodles once a week, fried fish,fried chicken, Chinese style bacon,Sweet and Sour Pork Tenderloin and seafood,fresh of the greatest things located at school is the daily and drinking water is from natural water drawn from a protected Spring of national park in Kunyu Mountain. This is the water that can drink directly from the tap.
We offer meals for vegetarians (We always keep 10 to 20 vegetarian students).
Ps: No meals available on Saturdays.
---
Twin room in Standard building:

There are internet access available in academy.We offer Free Wifi here with Fast internet Speed 100 megabytes.Pictures of the student accommodation . There are heating system in each room during the winter.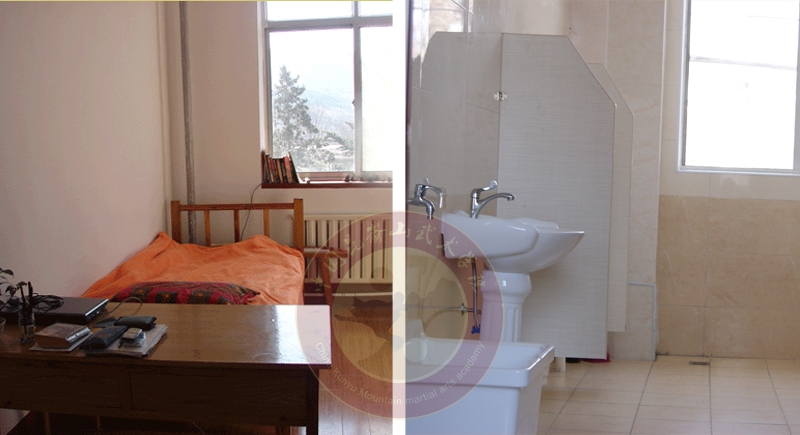 ---
New living room with bathroom attached :
In order to offer more comfortable living rooms for students,we built a new building with independent bathroom and western toilet inside for each single-room or twin-room,and it was ready to use in 2016.
If you are interested,you need to book the new room with bathroom in advance with a little extra payment on it.You can email the academy directly for details.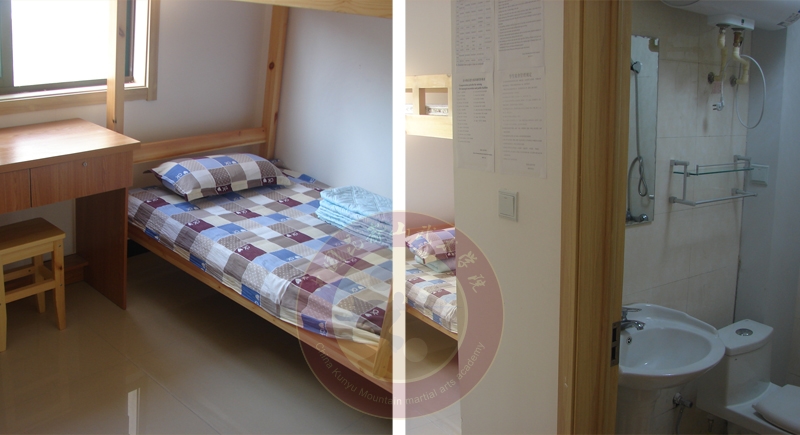 New single & double room with bathroom inside
---
Rebuilt new bathroom in November 2018 for standard building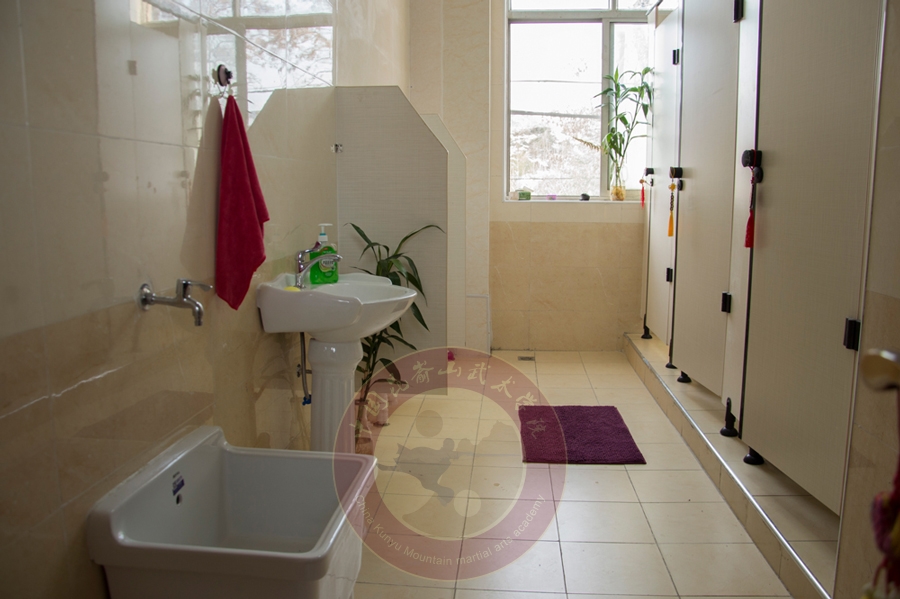 Newly-built the single room with bathroom attached in 2016 for new building.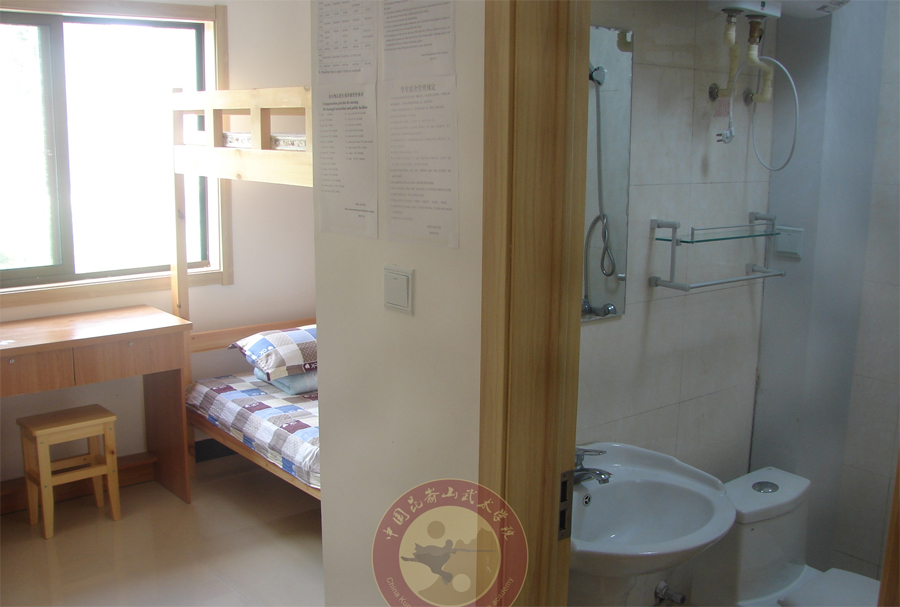 ---
The students can buy fresh fruits from fruits gardens on Kunyu mountain.

And students celebrate the biggest holiday.(Only adults are allowed one bottle of beer to celebrate the feast)

The academy celebrates traditional Chinese festival together Each year.