Preparation for Kung Fu and Martial Arts Training at our Academy


The following instructions include how to apply for a visa, how to prepare your body, how to travel here, flight and fast train information, Insurance, Pick Up,What to bring,etc,which are very useful for preparing for your training here in China, not only for beginners, but also for advanced students.
Students are advised to fill out the application form to book a place as instructed on the website at least one month before coming to the Shaolin kung fu academy. Once the application is received, we will make preparations (send the normal invitation letter to you to apply for a visa, if you need the original one, we can post for you, and you'll cover the postal fee) for your arrival.
For Visa: You can apply for a short term X2 type (Left photo). We will also help you extend the visa in our local foreign office easily after your arrival if you intend to stay longer. This depends on how long you take to study after arrival. We also help students change their visas to Long term study visa X1 type (Right photo example) maximum till Five Years stay in China without needing to leave.

(Right Photo is X1 type ) This is the visa we can issue for long term student, Residence permit for international people in China,which is Jw202 form for X 1 type Long term student visa that can make student able to stay in China up to five years. Click here for Chinese Embassy list in the world.See More
*Please Note: The Kunyu academy is the only Shaolin martial arts institution authorized to receive any international students for kung fu study in Shandong province. It is issued from the Shandong Province Education Department, Foreign Affairs Office and Public Security Department China. Thus, this academy can issue JW202 forms and assist students obtain long-term study visas X type. For additional help, please email the school directly for an invitation letter and then you can apply at the closest China embassy.

School certificates authorized by Chinese government as legal martial arts academy in China.
*Public Phone:There are public international phone and Free Wifi internet in our school for students to contact their family or friends.
*Preparation: Students often ask about the kind of preparation they should make before coming to the academy. At our Chinese kung fu school at foot of Kunyu Mountain, we place a high priority on physical preparations before arrival. This is done by practicing healthy eating, long distance running, swimming, sprinting, ping-pong, sit-ups, cycling, and other forms of exercise before your arrival. All forms of stamina training are good as they help students more easily learn the martial arts. All sports that help your body build muscle and get stronger are recommended, as are sports that help increase your aerobic ability.
*Insurance: Please purchase an insurance to cover all the expenses incurred if you get sick or involved in any injury in China. Ensure that you check all the details and buy the insurance in your country before arrival.
*Language : As long as you can speak a little English, there won't be any language problems. There are full time English translators in the academy who are very kind and friendly; they will help you communicate with masters during your stay here. The masters can teach in English with the help of the translators.
* Items to bring with you: We offer tableware and bedding, etc. We suggest you bring sport clothes, loose trousers, and anything you will use during your daily routine at home. In class, there will be translators and masters who speak basic English.
* School Uniform: During the training and attending the competition,all the students would wear the school uniform together. A suit of Winter School Uniform designed with school kungfu photo with Chinese traditional style is required to purchase on arrival in cash,that is suitable to wear in autumn and winter and spring,it is 48 USD. A suit of Summer School Uniform is 33 USD.
*Traveling to our Shaolin kung fu training center in Kunyu mountain:
WE can pick up from Monday to Thursday INSTEAD OF weekend at Yantai or Muping train station, because Yantai airport moved a bit distant from here several years ago. However, now we suggest students can take taxi directly from Yantai airport with a 50 USD taxi fee around since the air fee is very cheap to Yantai from Beijing airport,and it is easier for the students to take air from Beijing airport to Yantai airport.
We will write a paper to you that you can show to the taxi driver to arrive here easily.
You also can take air bus easily : For additional details on how to travel, please add Kathy's Whatsapp for further details.+81 8058661666
Click for the instrctions on how to take air Beijing to Yantai and information about the physical health report we need.

*For posting package Notice: For posting, everyone needs to see this first before you have something sent to you. Chinese Customs has strict rules,Click here for posting notice in details .(For daily supplies, we suggest you buy here in China instead of posting.

* Payment: The student can pay in cash in USD or Chinese Yuan to avoid expensive bank transfer service fee.
* Deposit for room key: After you have arrived at the academy, the key of your dormitory will be given to you. You will have a bed, sheets, the bedding, desk, wardrobe, washbasin, and a thermos bottle for free. However, we will charge you a 50 dollars deposit for it that will be refunded without any demage when leaving academy.

*All the bedding are recycled after being cleaned,but If you required the total new bedding set including bed linen,sheet,pillow and quilt,you can pay extra 95 USD around.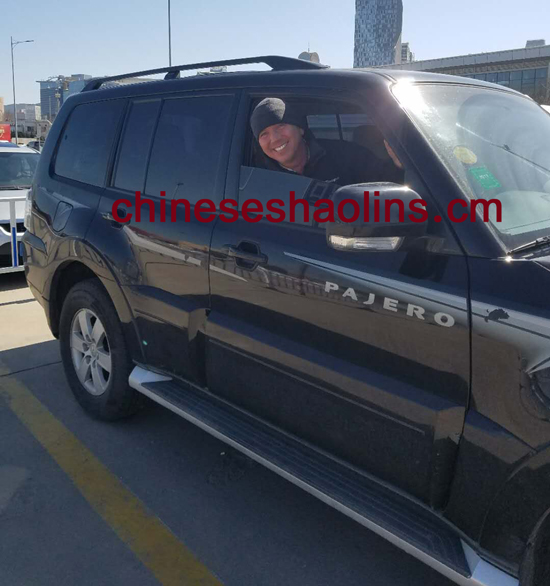 Safety School Car