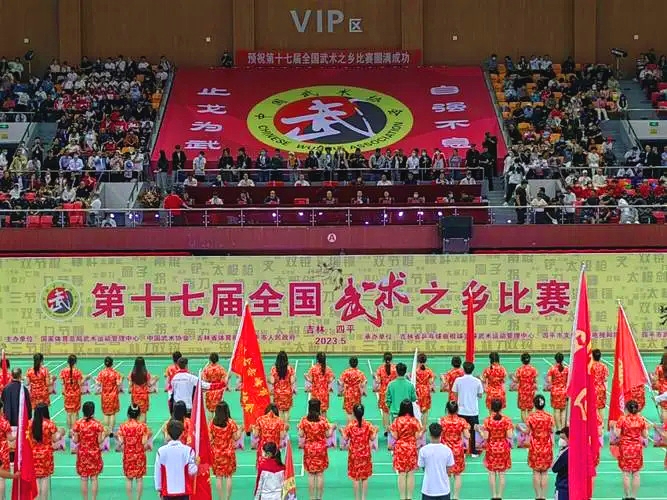 The 17th National Martial Arts Competition was held from May 21 to 26,2023, in Siping City, Jilin Province. The national kung fu township competition is one of the largest and most influential gold medal events held by the Kung Fu Management Center of the General Administration of Sport of China and the Chinese Martial Arts Association. It has been held for 16 consecutive sessions.
Affected by the epidemic, this is the first time since 2020, attracting 100 teams from 26 provinces and 77 regions across the country, with a total of 1,933 athletes participating.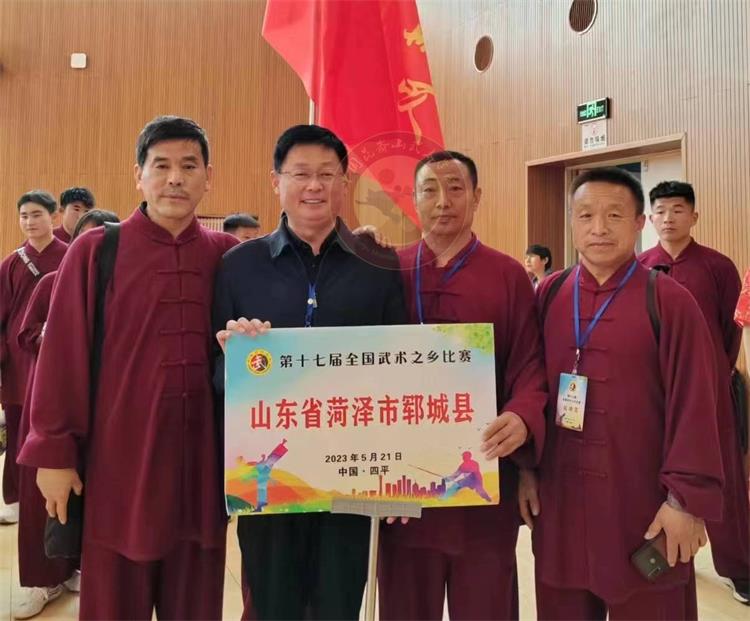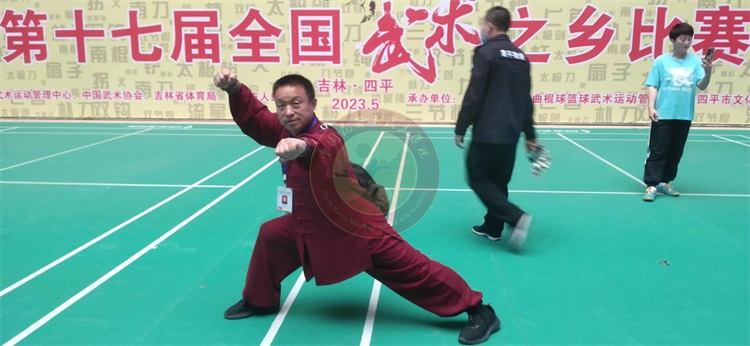 Master Xu of our academy participated in this competition and achieved first prize of Shaolin Weapon.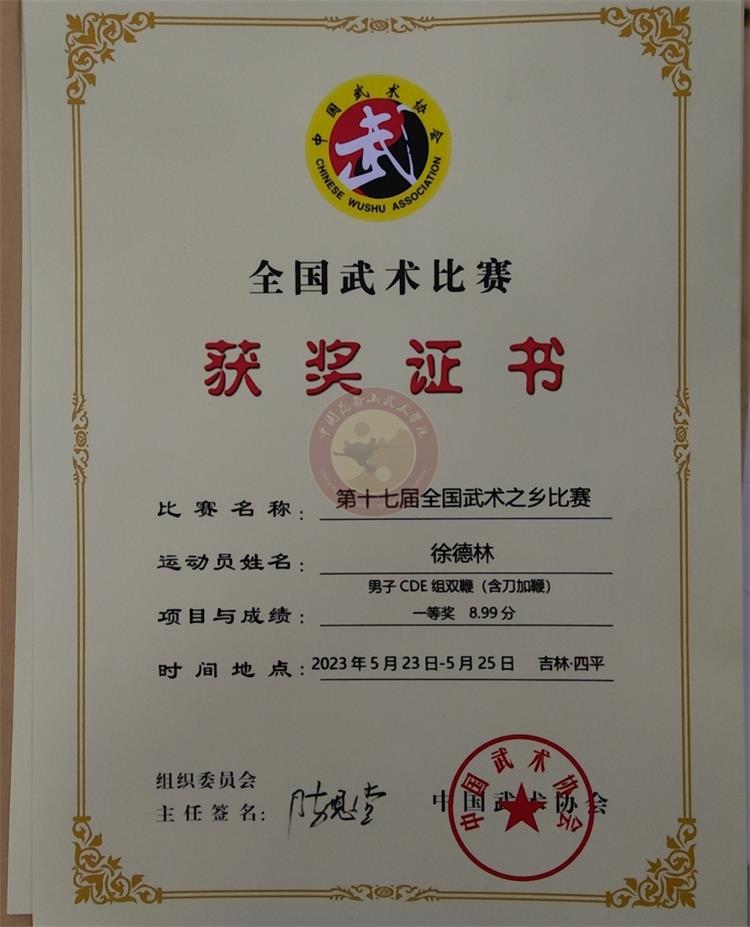 Master Xu from Kunyu academy achieved first place of Shaolin weapon (sword and whip)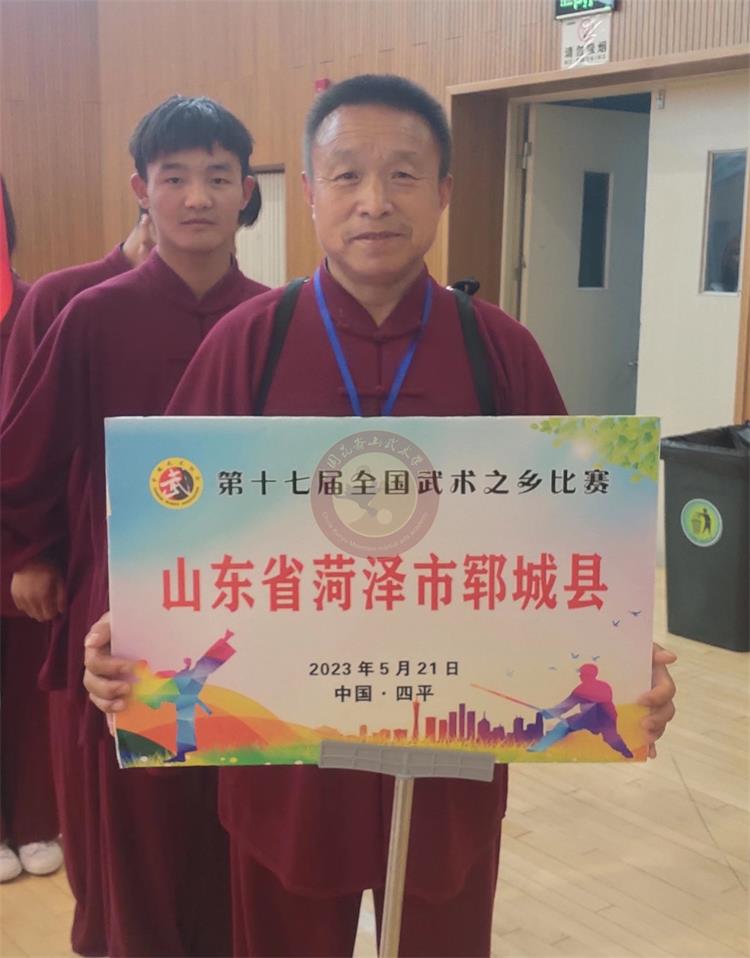 Master Xu joined the competition.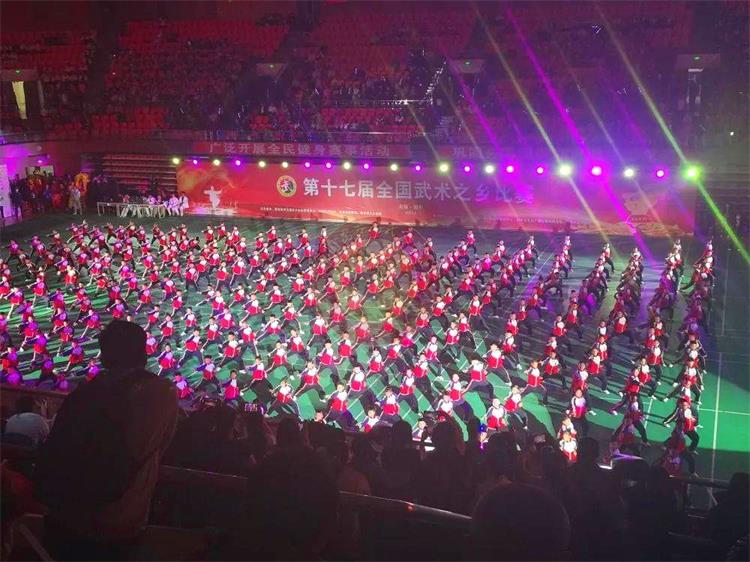 Opening ceremony with Kung Fu performance
The 17th National Martial Arts Township Competition in China May 2023