Three weeks in July 2016
Basliel ,Bereket , Amanuel Asseja (Ethiopia )
We chose to study kung fu in China kunyu mountain because we wanted a different form of physical exercise than that we already know of. The fact that china provides an authentic martial arts experience motivated me to come here. My greatest gain from my 3 week stay is learning to be comfortable unfamiliar surroundings, people and lifestyle.
Training was really intense and much focused. I am pleased to say that I have learnt much more than what I had anticipated prior to coming here. The masters have helped me settle here very quickly and always push me to my limits. The neighboring surroundings are absolutely gorgeous and make training all the more enjoyable.
I want to thank master Gao for his leadership and his desire for everyone to improve.
Email:basiliel-abebayehu@istafrica.com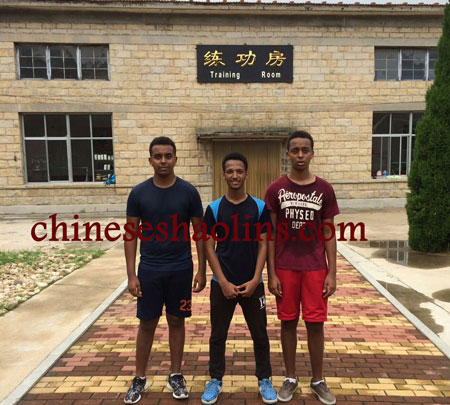 Family groups trainng here.