One year course From 2016 till 2017 Year
Himmat Singh Bhati (India)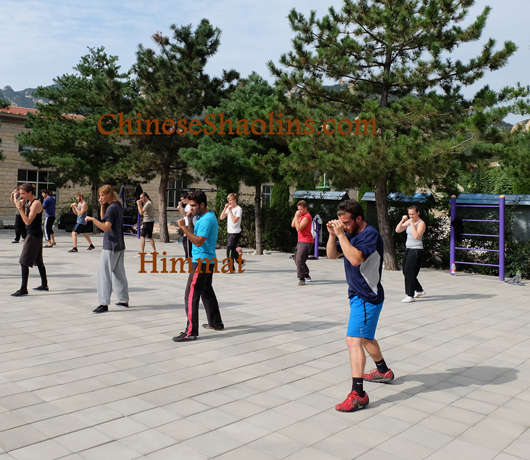 Himmat Trained for One year in Kunyu academy.(Sanda Class)
Kung fu a dream for every one who want to know marital arts , from my childhood I saw many movies and documentary about Kung fu, one day I was thinking, in every prospects of life base is very important , if your base is strong you can build a strong building ,I am working in merchant navy , I visit many country but never visit china ,when I was searching school to learn martial arts in professional way ,I found this school then I searched about this school prospects , I saw the reviews and videos about school and their training ,then I talk to some people who already have been visited and studied in this school , the response was really very good from the people, so first time I was thinking to join this school but it is not easy for me to quit job for a year and join the school , I talk to few of my friends and relatives , then I talk to myself and got an answer , some times its better to think for your own ,I was working from past 3 years in merchant navy so I informed my company that I am going to china to take admission for a year , The better view surrounded by Mountains and lake and a peaceful atmosphere, I liked this place.
First day at my school I was physically very week ,also can't run, too much weight , an average student , if you look my face can judge that not good condition overall , my greatest gain from this academy is peace , I found peace , I was always searching for peace but never got time for my own , here in this school I stayed one year , in this year I was reborn ,my physical and mental strength was amazing feeling strong form outer and inner ,I learnt lot of things here chi gong is my favorite , I learned many moves , I joined shaolin that's is amazing it gives me flexibility ,stability, endurance, Master Gao always give us motivation to never give up in any case ,he is really very good in Sanda and shaolin ,I respect him for his teaching and his behavior and he is a nice person too , I learned message form Master sue ,he is amazing ,he teach us deep study about our body and pressure points this is very use full in daily life now I can message to my parents and it is effective also.
I participate in different competition this a breakthrough to get a bigger confidence and achievements in my life, if I say in single word –TACML-(this academy changed my life )in positive direction , I am a member of this family and I always be , All Masters are really good here , Master GUO , MASTER SHI YAN PO,principal of this school and school staff , all translators are very good .
All Masters and translators ,working staff included students helped me during my period in the academy , specially Master Gao , one day he was telling to us about his time when he never give up and won the match , that is very inspirational to us , one day I am not feeling good that day I don't want to come, Master GAO told me to come and stay and watch other students what they are doing , I thought this is not useful but after watching all students and the atmosphere I was feeling motivated again and I started exercises with the other students that is awesome feeling , I remember his words when he teach us don't be afraid just do it that is really good, all the students helped each other in good manner its more a family for me instead of academy . all the translators Susan,Nora,Su, Bella ,Cindy…..are really very good they helped us a lot, I am always thankful to them for their great and unforgettable help.
About training –the training atmosphere is really good , all training having different day and proper schedule and timings ,at the time of starting it is very hard but with the support of Masters and students it will improve soon , all the groups doing training very hard and Masters are also notices mistake and rectify it on the spot , it will help to improve the coordination , speed and accuracy ,when Masters are teaching they are very strict and maintain good discipline , also before finishing the class Masters call the students and check their performance as well .
every day can feel the change in your attitude while training , competition in groups is also give the energy to build our strength , personal class are very effective ,Masters will help to reach your goal and achievements ,when students will go for competition All Masters give them extra time and preparing them well for good performance , All masters are really very kind and having good nature , in overall training is 100 out of 100 .
Daily life – As the day begins, smile start on the faces , good breakfast , good food, good view , feel the freshness of the morning , people are good come from different culture and country , everyone start routine training , the big mountain training is also very good in every 3 months , and big cleaning also everyone join this and with lot of laugh and music completed it , in the snow time I enjoyed a lot with snow cleaning and throwing snow ball .Haybe is really good dog very friendly to everyone.
every occasion in china is really good , I enjoyed a lot with my masters , every Monday Masters will come to check the rooms ,maintain hygiene and clean academy , in big room TV is also good, in the evening time people will come and watch movies played the games , showers are very good , in Saturday and Sunday students visit muping and yantai having fun with the students ,group talk and laugh create good atmosphere in the school .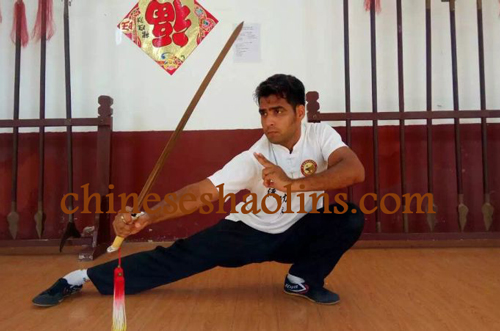 One Year training in Kunyu mountain academy.
Masters and Translators – I can't find words to say about Masters and translators , really helpful kind in nature , always smile on faces , the best thing I liked is brotherhood , every master are maintain brother hood and also with the other masters from another school , the brother love is a good bonding between our all masters ,they are good in their profession, highly qualified in teaching and presentations ,every year of the school ceremony masters will present their forms and skills to students this is really amazing , All masters are superb in their perspective manner .
Translators are really good in their job , they all are helpful ,they are the key between Masters and students , all translators are speaking good English and by nature are also good human being , whenever required they are ready to help students , Jennifer is also good in her job to maintain visa and application and also she is very kind to every students for helping visa and other documents , the person who is in charge in small shop is very good and kind , I liked when the students are talking to him and he is trying to explain the things with keeping smile on his face always , the trust of him to the students is really impressive ,the ladies who are working in the kitchen staff are very good , they always look that no table will be left without food and I love them when they say lai lai lai and students are replying me me me , it creates good atmosphere in the dining hall with a lot of smile on everyone faces .the lady who is cleaning the floors are also good whenever I saw her she always keep smile on her face , when I say ne hao she always replied ne hao with the same smile , not even Maters and Translators are good every working staff from bottom to top are really good and impressive .
Surrounded with mountains and lakes and small town , it self describe its value , amazing place to visit and specially the temple on the mountain , air is pure , lakes are clean , the overall view is amazing look nice and beautiful in all season , lakes for swimming is also good feeling freshness always on the road to the mountain , in summer season the road to the academy with beautiful flower out side the road make this destination as a tourist place , many tourist visited this places in summer season , sometimes I saw newly married couples are also come to make a video shoot for their wedding , it really looks amazing , in rainy season the entire kunyu mountain describe its beauty and the clouds formation make the view too beautiful .Yantai city is really good and a big city to enjoy with friends and family , people in yantai city are very helpful , they treat tourist in good manner , the hostels are also good .
It's not just a feedback it's a image in my heart for the school staff and Masters, I am always thank full to all of you to make my life beautiful and best .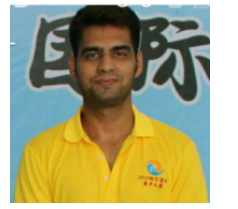 Electrical engineer Fleet management ltd hongkong ,
From , Udaipur Rajasthan ,India,
Email:

id-himmatsinghbhati@gmail.com