Notice: We can pick up from Monday to Friday instead of Weekend.

Please take fast train from Beijing to Yantai train station,that is the best way for us to pick up.(Yantai Penglai airport is far to pick up)

For Fast train is listed below:

For fast train,We had students who used the web , english.ctrip.com, to book it.(they will start to sell tickets 11 days eariler than your arrival date)You can sleep one night in Beijing to catch the next day morning train.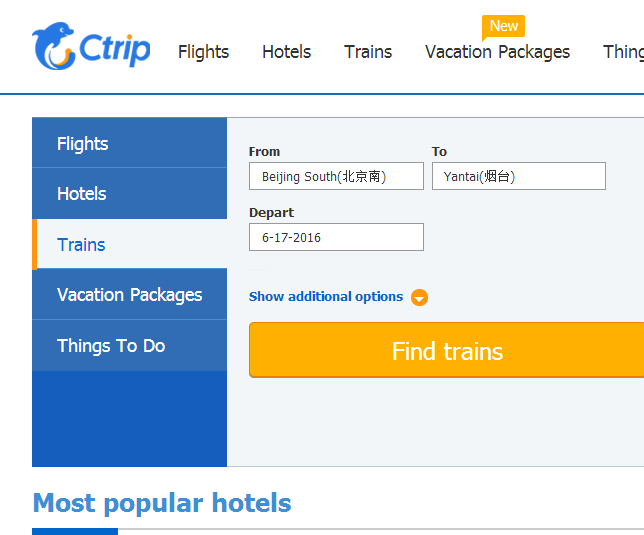 Number G471: Depart from Beijing Southern station at 07:10 AM -Reached at 12:55 at noon at Yantai station.(5 hours and 45 mins ).
Number G473: Depart from Beijing Southern station at 11:40 -Reached at 18: 00 at Yantai station.
Number G475: Depart from Beijing Southern station at 15:35 -Reached at 21:27 at night at Muping station.(For this one,we can pick u at Muping station,Muping is more closer to us)
For winter from Nov to March,we only pick up at daytime,please don't book the night one.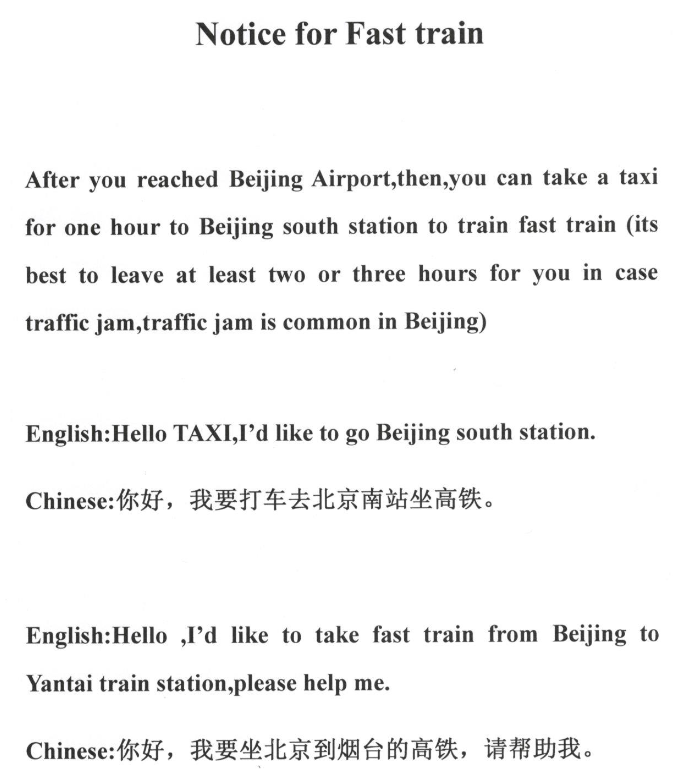 Useful Chinese we written for you to take fast train in Beijing,you can print
and bring it when you are in China.

Physical fitness report

By the way:Please offer a common a physical fitness report ( It will include heart health,etc,and no infectious disease) in your country to us on your arrival,that will be necessary for masters to pay attention during the training if needed,and for our governments health records.
The Example one is following.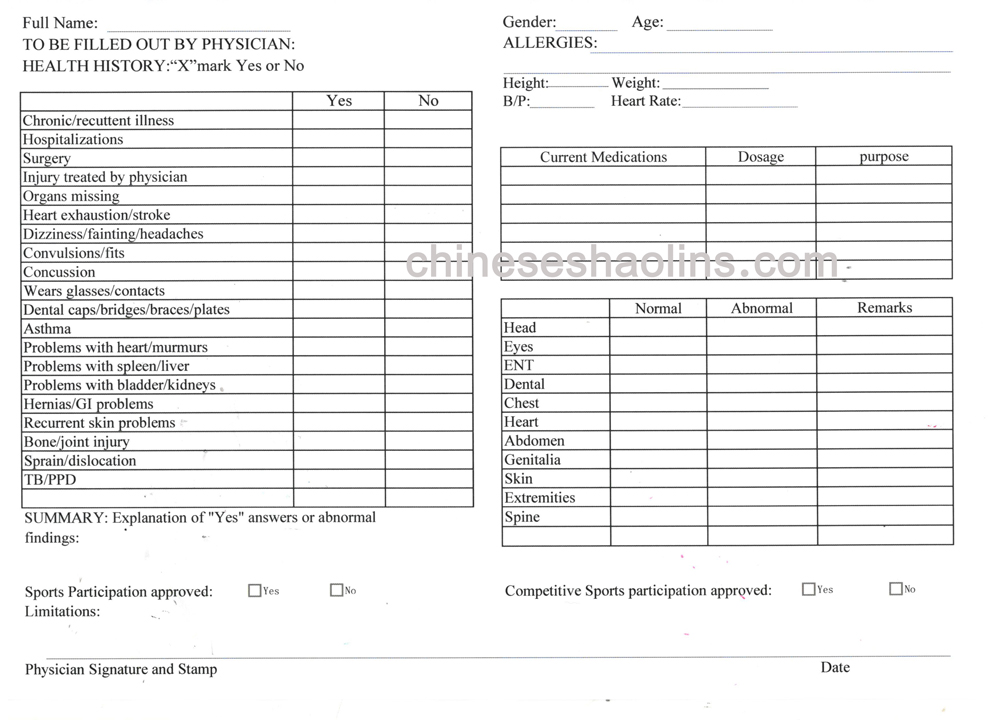 No worries for physical test form.Maybe you also can get them in China if you are travelling and it is hard to get one before your arrival.