Jerico T. Dela Cruz --From The Philippines
11 months course till 2020 December
Email: delacruz.jerico02@gmail.com
Facebook: https://www.facebook.com/jecojec/
1. Why did you choose China to study Kungfu? What Motivated you?
As a child, I have always been a fan of Kung-Fu movies. So learning it in China is only ideal, to learn Kung-Fu the Chinese way.
2. What is your greatest gain from Martial arts ?
A healthy mind and body. Because of the training in Kunyu Mountain Kung fu academy, I was able to learn more about flexibility, strength, speed, discipline, and peace of mind.
3.Who influenced you ?
My influence came from almost everyone. To the Kung fu Masters, students, translators, and work staff.
Shifu's (Masters')by their dedication and discipline in their craft.Students have different perspectives and motivation every day.Translator and work staff's willingness to help with everything even if it's not related to training.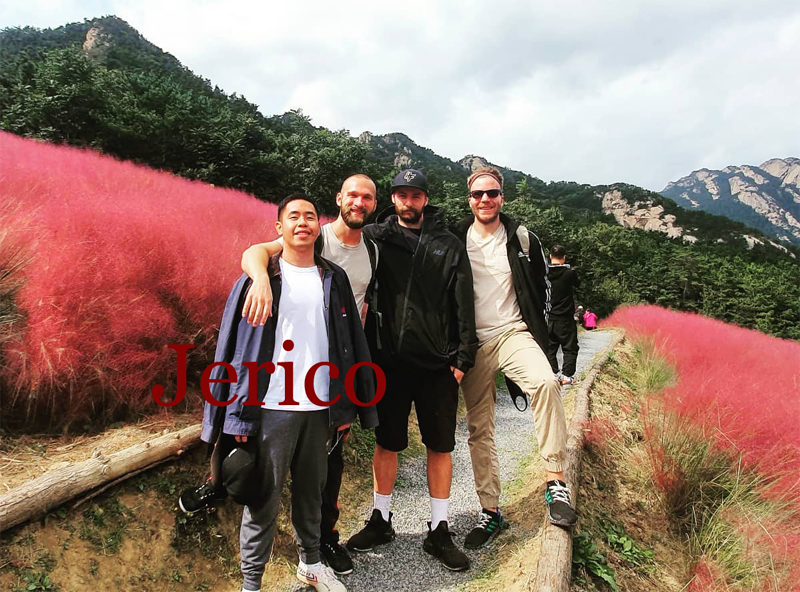 Jerico and other students in the famous flower sea on Kunyu Mountains.
4.Brief Summary on training Kung Fu at Kunyu Mountains:
My daily life in Kunyushan has been amazing. I feel like I went on a trip that helped me as a person and also built me for who I will become. The daily training sometimes is difficult, just like in life, but I learned that we can still overcome it. Sometimes by pushing through our limit and sometimes just by having a rest.
The masters and translators have also guided me on my Kung Fu journey. I got to China to study Kung Fu, but I ended up learning more about myself and also about the world.
5.What do you think of the surroundings.
The environment of Kunyu mountain is really wonderful. Aside from the beautiful mountains, lakes, air, and Yantai City, the friendly people for me set Kunyushan to a higher standard. The people are so friendly that I consider Kunyushan as my second home.