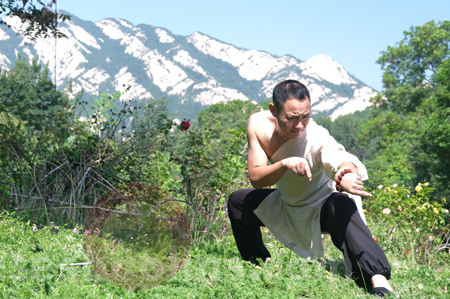 Pray Mantis Master here
The city we located Yantai is the birthplace of Pray Mantis Chuan ( traditional Animal kung fu style),that is a kind of very effective and strong power kung fu style.
There are professional Mantis boxing master teaching here.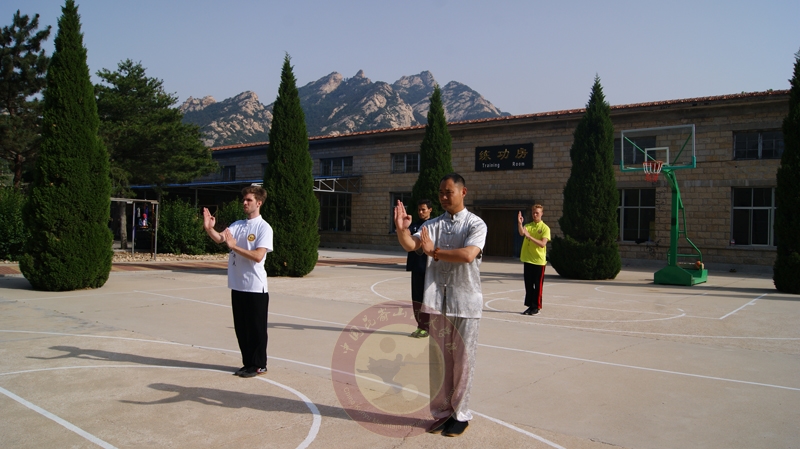 Praying Mantis class.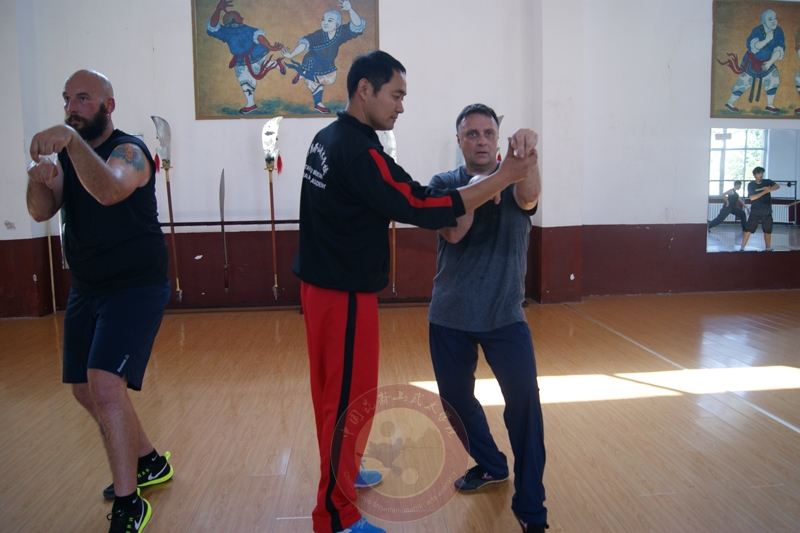 Training Mantis form in academy training hall.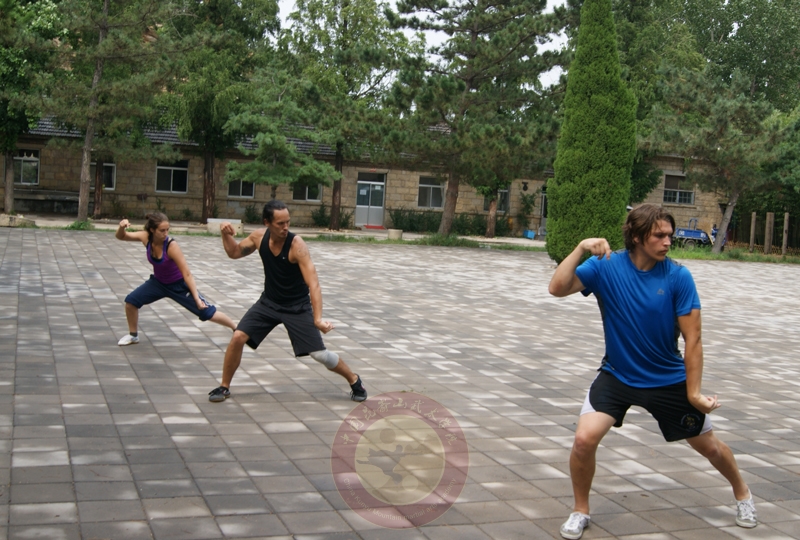 Students performing Mantis.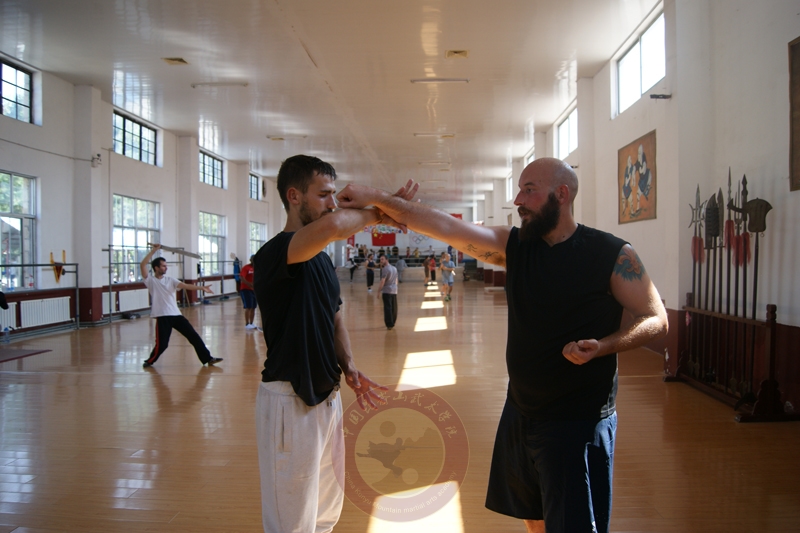 Students practise Mantis application skills.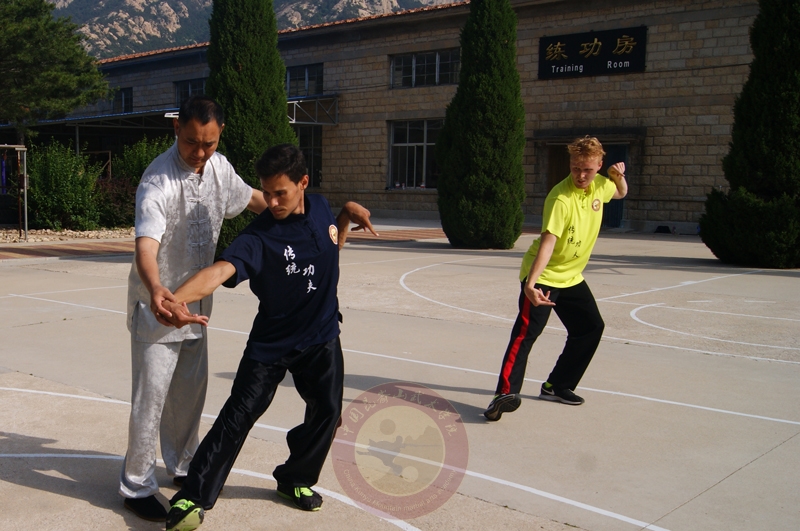 Master guide the student to learn Mantis.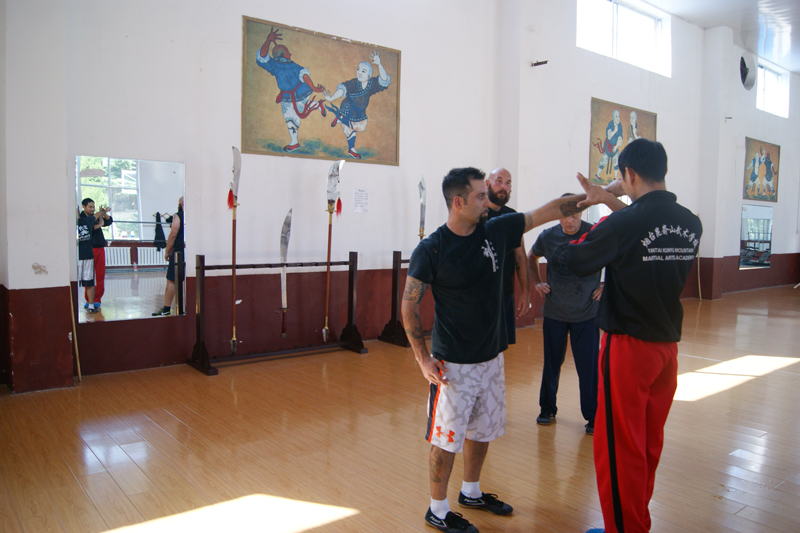 Master explained the application skills of Mantis forms.