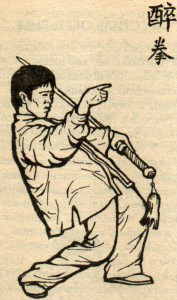 Zui Quan which is also referred to as Drunken Fist or Drunken Boxing is one of the traditional Chinese martial arts taught at our Shaolin temple. The movements in Shaolin drunken boxing imitate a drunkard.
The body weight and momentum create the postures in Shaolin Drunken Boxing while the movements are formed through staggering with a certain level of fluidity in the movements. The most important thing is to develop powerful joints and fingers when studying drunken boxing. This makes Shaolin Drunken Boxing the most difficult style to learn among other Chinese martial arts.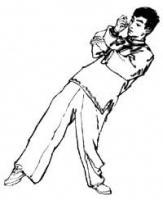 In this style of martial arts training in China, the learner falter, waddle, falls and sway just like drunkards. Drunken Boxing is beneficial in both fighting and maintaining good health. However, the drunkard boxers go out of their way to stress the combative side of their style. It takes a lot of perseverance to learn a series of movements and actions to attain the required fighting skills. Our Shaolin Kung Fu Masters can teach the art of Shaolin Drunken Boxing to all who have the patience and perseverance to stick with the training regimen.