Three years Wing chun course from Sep 2014 to Sep 2017
ALEXANDRE PONS (France)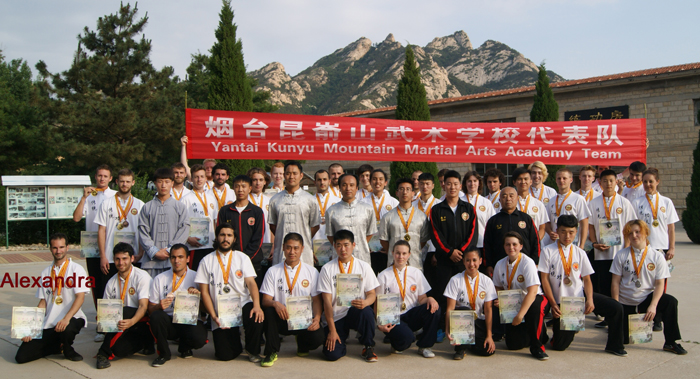 Alexandre is on the left one .
I chose China to study KungFu because I thought that a larger part of the training for beginners would be focused on the mind compared to other martial arts.What motivated me was that I wanted to change myself, become a stronger and better person.


And I spent three years in learning Chines kung fu at Kunyu mountain Shaolin Kung fu academy.My greatest gain is strength, not only physical but strength of mind, having more resolve and being strong enough to try to stand by my ideas and beliefs. This strength comes not only from training but also from the people around you.

You get influenced by everyone, willingly or not. But the greatest influences were Master Guo, Master Liu, and all the students/brothers/sisters that I bonded with and that helped me during 3 years. The list is very long so I will just sum it up that way, the people I refer to will recognize themselves.

It's a very good place for beginners and short/long term students.The masters are more than qualified to teach martial arts, the translators are usually very helpful and competent.

The academy is located in a nice and refreshing place, quite secluded but you get a lot of nature and good air to breathe, which is what a lot of people look for.
Email: a-pons@live.fr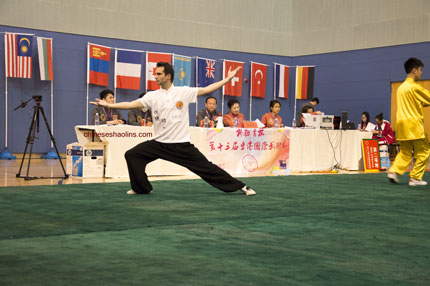 Alexandre in Hongkong Kung fu competition.
PS.He attended many international Kung fu Championship includes Hongkong,Zhejing province,Tsingdao,Dalian,Yantai ,etc and achieved excellent records,who also is one of excellent student in Kunyu mountain academy.