André Ibrahim (UK) Eight-Month Shaolin Kung Fu Coures till August 2020
Email:AER.DHIM@GMAIL.COM.

Fccebook: Andre Panda Ibrahim/Dre Johnson
1.The reason to study Kung Fu here?
As an avid traveller I want to see the world and what better way to experience kung fu culture than in the birthplace of Martial Arts.

2.What do you benefit from kung fu training?
Certainly the physical gain and improvement in health but the greatest gain would have to be the Mental strength and clarity I have been able to achieve in my times here. Kunyu mountain provided me with the incentive and space to Steady, clear and focus my mind. Qi gong helped me with clarity, Calligraphy helped me with focus and Massage class helped me relax the mind and develop skill in healing.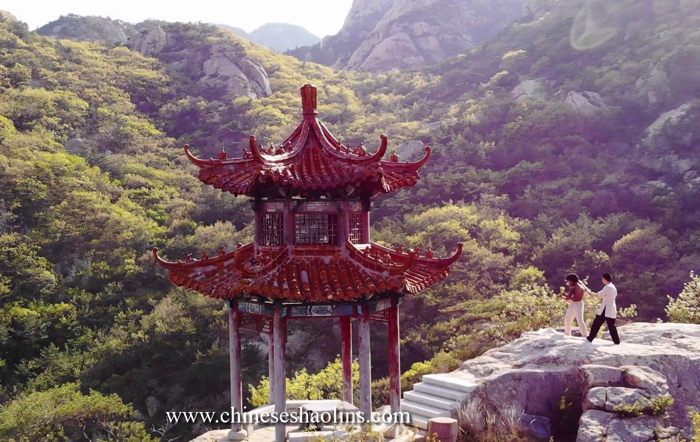 Training Hard Chi on Kunyu Mountain
3.Brief sum up for the training here:
I would like to thank all of the staff for all the kindness and help that they offered even with the little day to day things. I was confident in approaching the translators when I needed to. The kitchen staff can be fun and the owner in the small shop will help you out too. Each of the Masters have influenced me in a different area as i was fortunate to spend time with each other them.
Thank you to Master Guo for his insight into Chi, his story and presence can be felt.Thank you to Master Gao for his insight into Technique, I really appreciate him sharing theory on practical applications.
Thank you to Master Sun who had the greatest influence on me. In his class we felt like his adopted children on which he imparted his wisdom, skill and encouragement. Master Sun is my personal inspiration.
The Academy is a gem hidden in the beautiful mountains of Kunyu Mountain. With it's refreshing environment and scenery , training here feels like living out a Kung fu fantasy.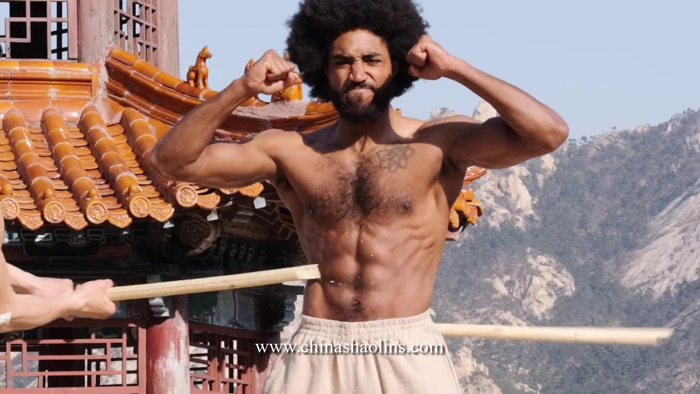 The Academy welcomes you warmly with a tour, and introduction to the Masters. Who are each impressive beyond expectation in their own respective styles. I trained here for 8 months and wish I had committed to a full year. The training here is applicable for all levels of experience and physical fitness. How much you are willing to give is how much you will get back. Progression is based on your level and efforts. The masters are kind, patient and understanding and most certainly inspiring. With their insight and encouragement you will easily find motivation here.
When weather permits we hike up to the temple and train there and when in season we visit the ocean flower fields providing a serene atmosphere for meditation and Qigong.

I practiced in the Shaolin group under Master Sun and Coach Wen. They really draw you in with their teaching methods. As time to leave draws near I feel as if I am saying goodbye to friends and family. It has truly been an experience here, from Christmas dinners and talent shows, to visiting the nearby town, walking through the mountains and training hard with your fellow students. I am truly grateful for my time here and will cherish the memories.
Special thank you too all the staff at Kunyu Mountain for your patience and support of myself and all the students. You are all of you wonderful people.

To quote Master Sun whom I respect dearly. "Life is precious"
------------------------------------------------------------------------------
Alejandro Atkinson Modet (UK )
(15 Months Chinese kickboxing course till Nov 2020)
Email :Alejandro Atkinson @gmail.com
I chose to come to china to study kung fu because I wanted to experience martial arts at the source, and I thought there was no better place than China. I didn't really have any motivation, I just had a dream to study martial arts and the time to do it.
I've gained so much, my entire outlook on life has changed and I know that what I've learned here will follow me for the rest of my life. My master is one of the best teachers I've ever had, and I know that without him I wouldn't have progressed as much as i did.
Everyone here has been very helpful, from the staff to the students, and especially the masters and translators. Its an amazing experience delivered in a very good way.
In total I've spent over a year here, more than I thought I would but less than i wanted. The training is always hard but extremely rewarding, and despite all the hardships and injuries, i know that at the end I'm a much stronger person.
The environment here is incredible, the lake is beautiful, the mountains are awe-inspiring, and the nearby shaolin temple is a sight to behold. The school is located in one of the most beautiful parts of china.
thanks for the experience,
Email :Alejandro Atkinson @gmail.com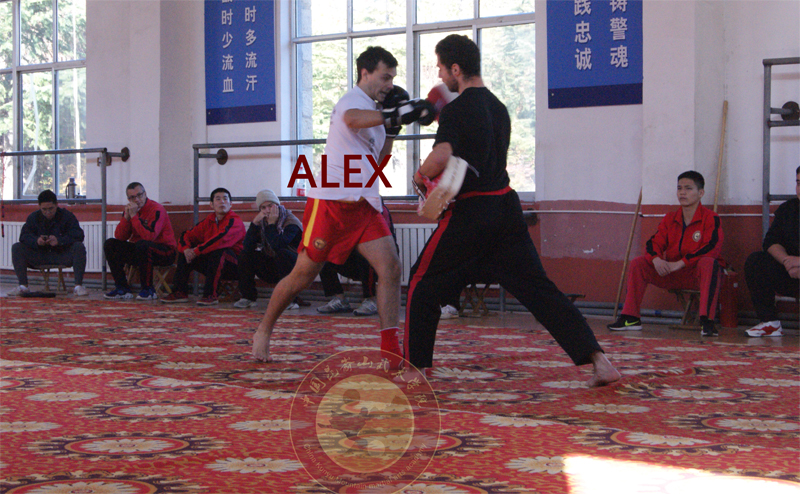 Alex trained Chinese Kickboxing for more than one year here.


Notice: