One Year course from March 2016 to March 2017 Year.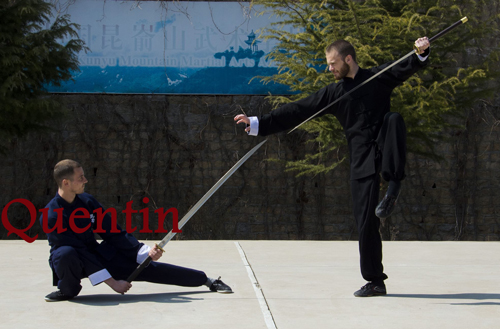 I have chosen China to study kungfu as it was the birthplace of martial arts and my elder brother has personally recommended Kunyu Mountain Shaolin Kung fu academy.
Here I have gained confidence and I learnt to better my relationships to others as My wing Chun training unfolded across the year. guided by the wisdom of my amazing master Guo shifu, and pushed to my very limits by older students such as Yann, Clement , Valentin and Loc.
I have greatly improved as a martial artist and a human being. T
he training has been challenging and rewarding it was enhanced as the snows taught us and the summer heat hammered our drained bodies. Hopefully The misty mountains and the Emerald Lake delighted our eyes and our group spirit helped me break it through the hardships.
It has been an amazing experience which one must be able to make as effort brings result! I loved it and will deeply miss everyone.
Email :

quentinhonnore@hotmail.fr

Andrew Plitt (USA) One Year course in 2013 who will return for another two month course in 2017 Year.
I stayed here for one year to study Chinese kung fu.The training is awesome! The variety is the weekly training schedule is excellent for keeping the training interesting from week to week.All the masters have been very helpful and they all seem to very interested in helping every student do well .I am completely impressed with their professionalism in martial arts and with the fact that they are not arrogant about their incredible skills.
I am especially grateful to Master Guo for everything he has taught me.He is the main reason I chose to stay at kunyu school.The translators have always been very friendly and very helpful,they frequently go out of their way to help students and have made studying here very enjoyable experience.Generally the daily life in this academy is very pleasant.The view around us is wonderful and I appreciate the headmaster is always looking for ways to make the school better.
Email: andrewplitt@gmail.com
Facebook: Andrew Plitt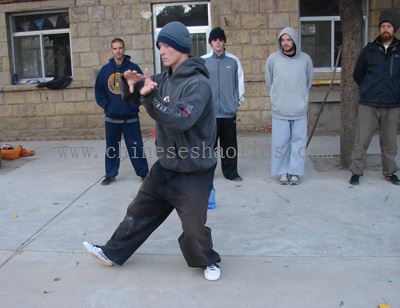 Andrew was one of the excellent international students awarded by academy.