Bennett Caldwell - American
(11 Months Kung Fu course)January 3rd 2020 to December 10th 2020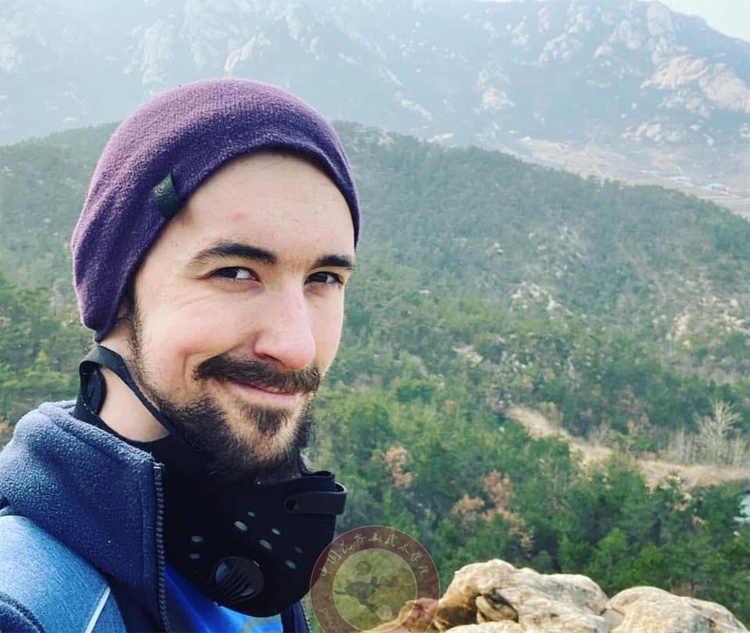 1. I came to China because I have wanted to travel here for a long time, Kungfu was my vehicle I found to make that happen. I had no prior experience with martial arts and was very much not in any suitable physical shape, however, I was driven to come here to put myself in a crazy situation because I knew that I would grow a lot.
2. I have gained many things here, I would say my greatest physical gain is just being in shape honestly, my greatest mental gain has definitely been patience with both myself and others, and my greatest overall gain is the knowledge that with enough effort anything can be accomplished.
3. My shifu Master Guo was a huge support for me through my entire time being here and I have learned a tremendous amount under him. Shifu Guo has been patient with me and shown me corrections as I am ready to implement them into my forms and my sparring. Other students also were a massive help to me throughout my period here, Perrie taught me all the basics you are supposed to know before coming here, which was a massive help. Other senior students like Victoria and Sofia were able to help me with my forms as I was learning them as well.
4. Well, it was an interesting year to say the least. It all began normal enough when I entered here in January, however, with the virus coming through the world starting after Chinese New Years, things began to slow down. Still we continued to train and improve ourselves through the strict quarantines. When the lockdowns lifted we had more freedom to travel to the cities again in our free time and train in a more relaxed environment. Though we were not able to take in any new foreign students, we trained closely with our shifus. The training in Wing Chun allowed me to gain knowledge in Taiji, Baji, Wing Chun, and Sanda, though most of my personal focus was in Wing Chun. I learned various fist forms, dummy forms, and dragon pole forms in my time here. I very much enjoyed the people that I had the opportunity to meet and train with here and I know that some of them will be in my life for a long time.
5. I love the scenery around the school here, the mountains are beautiful and surround the school on all sides. The sunrise and sunset turns the clouds and the skies a rainbow of colors around the mountains and I was amazed every time I would see it. I went into the city many times over the weekend and discovered new things every time I went, there is a wide range of street food, markets, and fun places to visit in town. I will definitely miss the scenery here after I return home.
Thank you,
Bennett C. Email: bennett.2595@gmail.com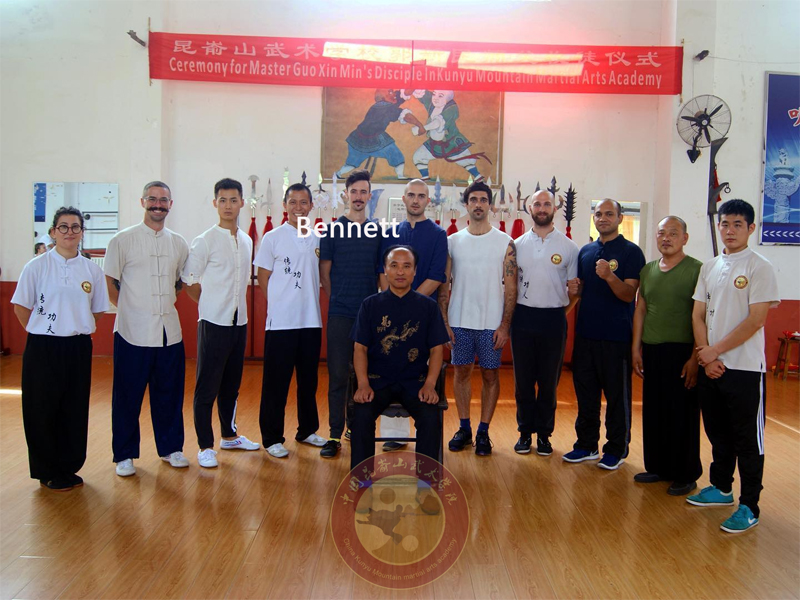 Bennett learnt Chinese Kung fu for almost one year in Kunyu.
------------------------------------------------------------------------------------
Gabriel Nacca (USA ) 11 Months Chinese Kickboxing class till Nov 2020

1.There were many reasons. I love martial arts,but also Chinese culture and philosophy.
2.I learned to trust my own instincts and intuitions. I believe this will change my life.
3.So many. Master Gao, the students here, Coach Loc, Jamal, my friends back home. My friends here in China, the entire Kunyu Mountain community.
4.It's been hard on my body and mind. Kung Fu is learned through hard work. I believe it will prove to be one of the most valuable experiences of my life.
5.Kunyushan (Kunyu Mountain) is beautiful. I never got tired of it. Never saw much of Yantai due to covid 19.
Email : Gabriel.nacca @yahoo.com
Notice: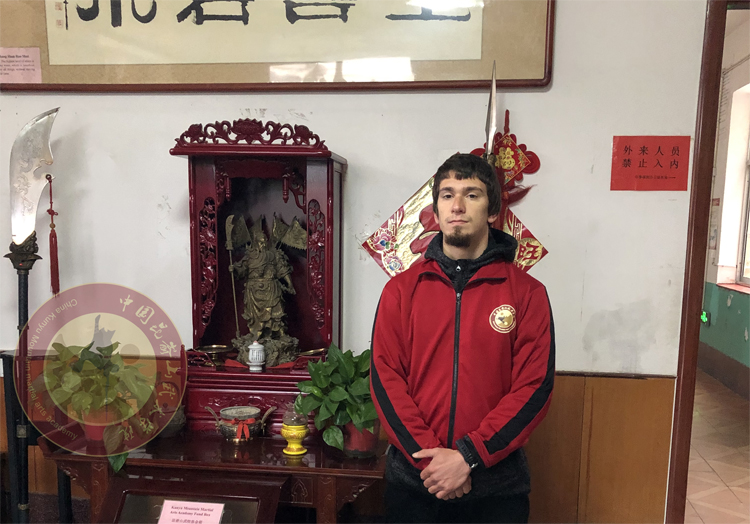 Gabriel trained Chinese Kung fu for 11 months in Kunyu academy.