In August 2021,Master Guo Xinming's disciple ceremony was hosted at the training hall of Kunyu academy.
The disciple : Simon Che Kai Lo ,returning student,from Australia (Three Years Kung Fu course involved Shaolin,Wing chun,Tai Chi ,Chi Kung ,etc)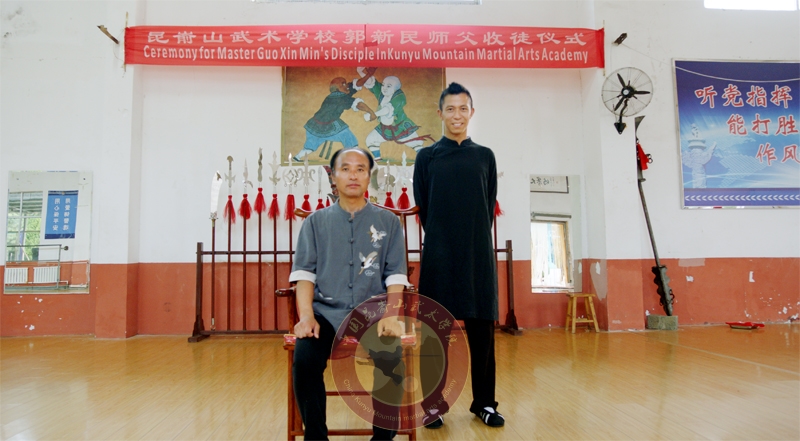 Simon (on the right) also was awarded the honor of Excellent International Students.
His Email: liveflyfree@gmail.com, Facebook:live fly free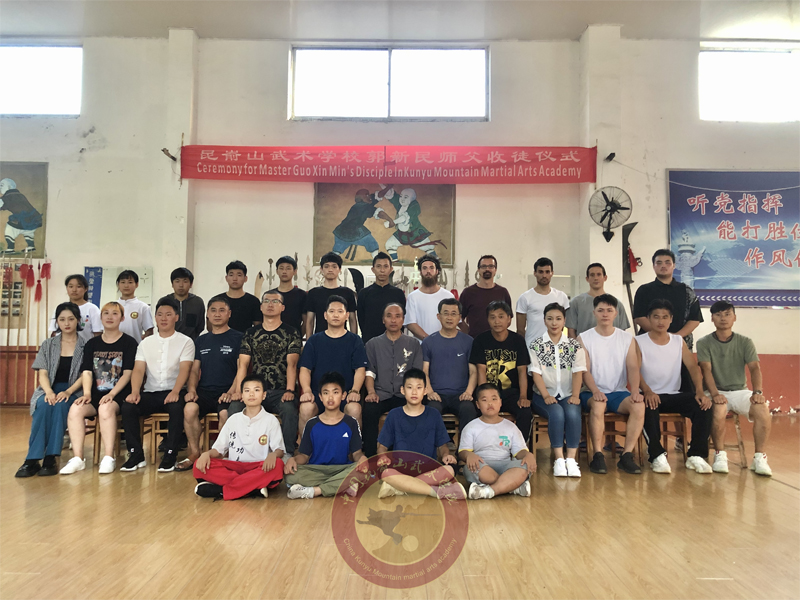 Some students and masters .