Mark Gerasymov (UK) ONE Year course till July 2019.
I trained Sanda Chinese kickboxing for 2 month and Wing-Chun with Ba Ji Chuan for 7 month at Kunyu mountain martial arts academy.
I'm very happy with my training. The masters in this academy are awesome. My biggest gain of staying here is becoming self-disciplined. Translators are helping a lot and speaking English, so even people who know language not really good, would understand everything. Coaches and students around are pushing you to be better. My 9 month in the academy passed like few weeks. Master Gao (Sanda master) is amazing teacher, he made my first months really fun and full of muscle pain. Master Guo (Wing-Chun and BaJi master) is very experienced person who want to share his experience with other people. Coach Loc helped me a lot with my laziness, so if you are that kind of person, don't worry, masters and coaches will find the way how to overcome it.
Thanks my masters and coaches who made me be better, much appreciated for this! Thanks people around that you were with me all the time. Everything around is beautiful, air is fine,you don't feel or see smog, it's easy to breath. EMAIL: gerasimovmark1@gmail.com Instagram: @markus048
---
A group of four people from Morocco Ghali Taoujssi ,they are Gahli,Mohamed,Meldi and Samy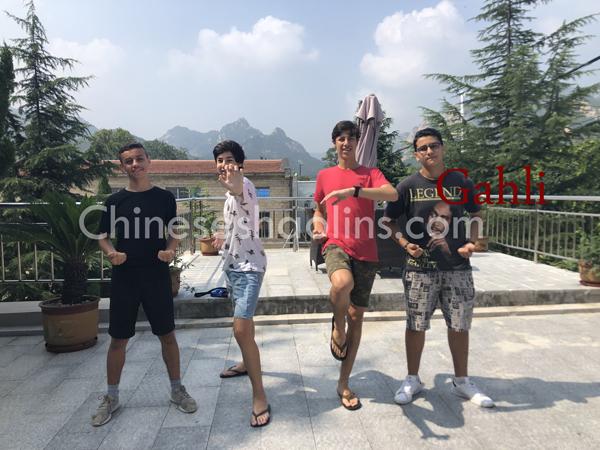 Review from the representative,Ghali Taoujssi:
I choose china to study Kungfu, partucularly the Kunyu mountain shaolin Kungfu school because I wanted to learn traditional chinese martial arts.
The main reason I came here was because my friends really motivated me and I really wanted to loose weight. My greatest gain from my martial arts training in Kunyu mountain academy was the opportunity to learn Kungfu, to growth my personal skills for the purpose of know more about myself and to discover new people from various nationalities. The coach Jamel of Sanda group and my friend really influenced and helped me during my period in the academy. The training was very hard and very intensive but also very beneficial to me.
The daily life was a little bit enjoying because of the routine and the very strict rules but with the time we manage to get used to. The masters was very serious and demanding. This is what allows the training to be more beautiful. The surroundings of the academy is located in an environmentally-protected mountain of natural beauty and cultural importance which allows the training.
EMAIL: Ghalitaoussi1hog@gmail.com Facabook:Ghali Taoussi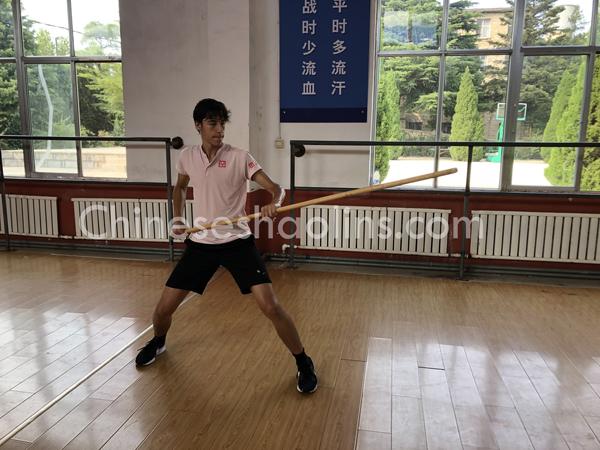 Meldi training shaolin stick.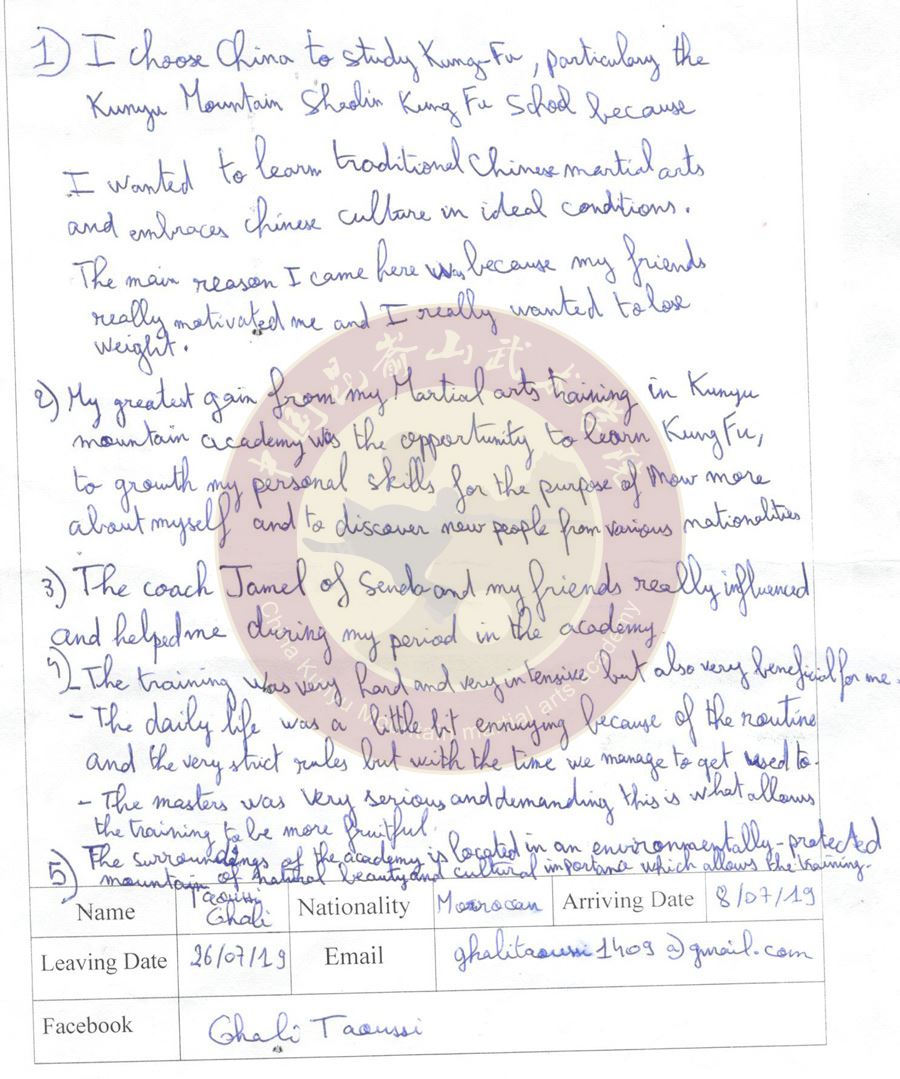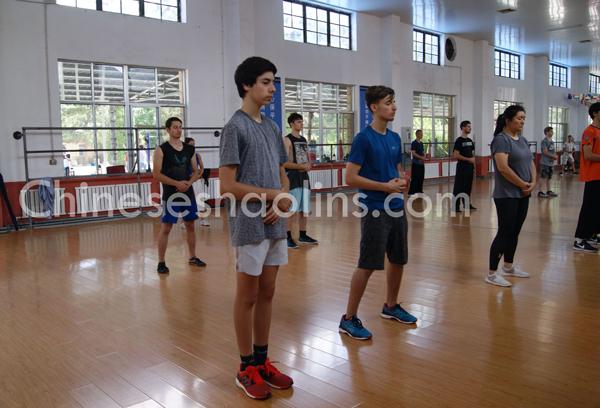 Samy is on the left of the photo.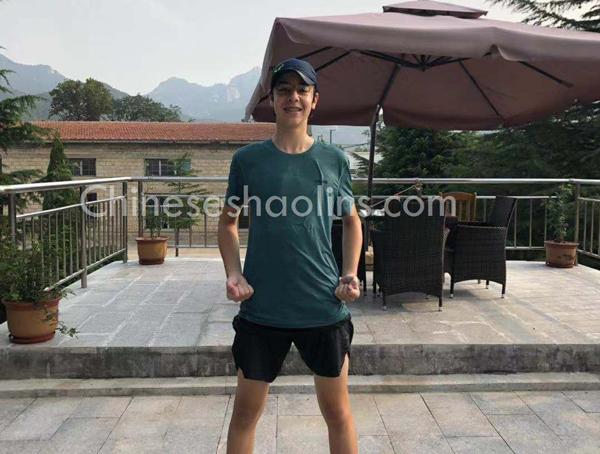 Four students from Morocco