In Oct 2016,Headmaster Shi Xing Qing is awarded the 12th-generation descendant formally of Chinese Chen Style Tai Chi Chuan. See the Two official certificates below: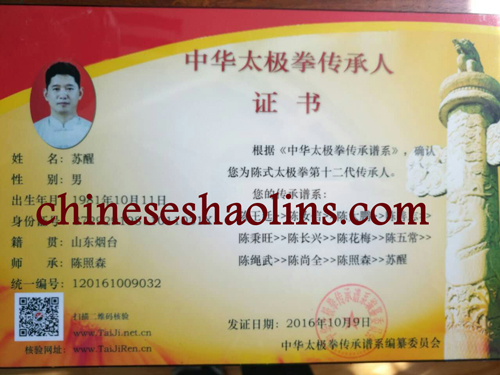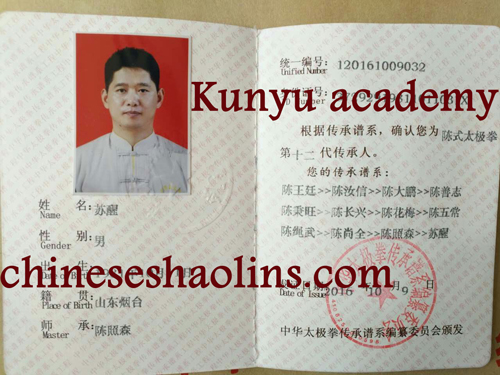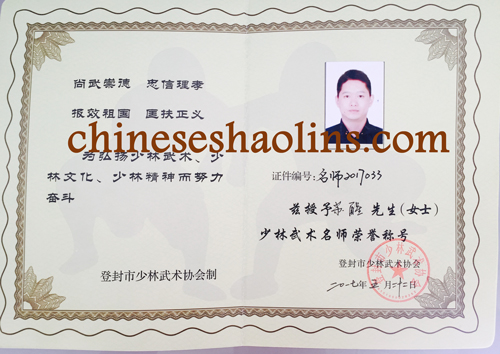 Headmaster is awarded Famous Master in Shaolin Martial Arts in 2017 Year.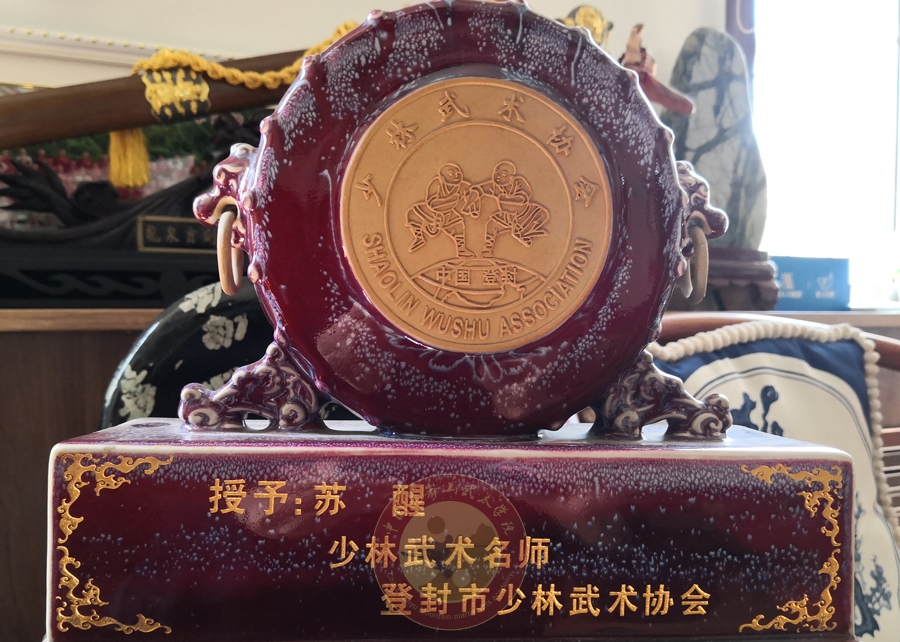 Headmaster is awarded Famous Shaolin Master by Shaolin Martial arts Federation.
---
In April 2012,headmaster Shi Xing Qing and Master Guo is awarded the 24th-generation descendant of Chinese most famous Bing Jia Secret Skills Senior Internal martial arts from Jin Gang Li Gong association.The certificate followed: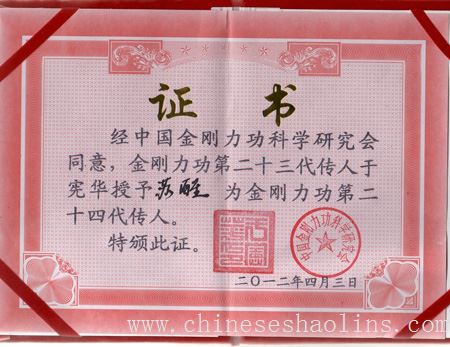 Certificate for Master Shi Xing Qing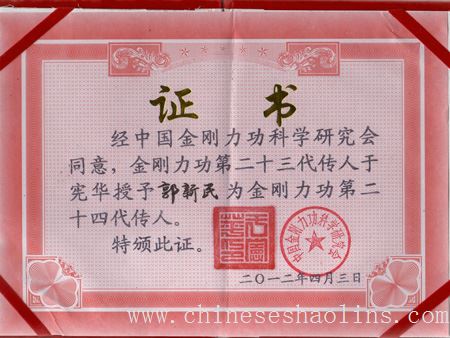 Certificate for Master Guo 

The Chi kung we taught here (Jin Gang Li Gong,internal kung fu) is intangible cultural heritage protected by Chinese Sports government.Please see the certificate below: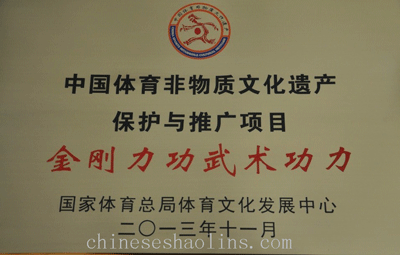 ---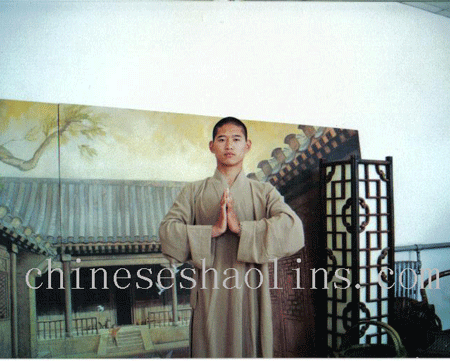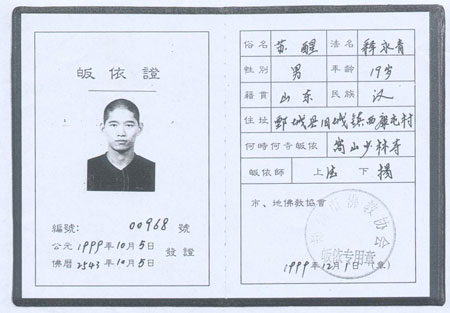 Monk certificate issued by Chinese Song shan original shaolin temple.