●On July 14 2020,Traditional Disciple ceremony is held from our student Brett Michael Guidry from America,who spent two years training Chinese Kung Fu here.
He is also one of the excellent students in academy.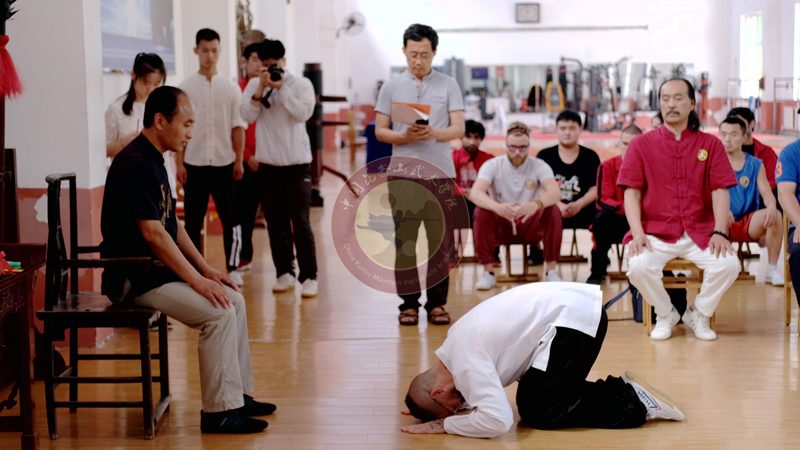 Brett is in the traditional ceremony.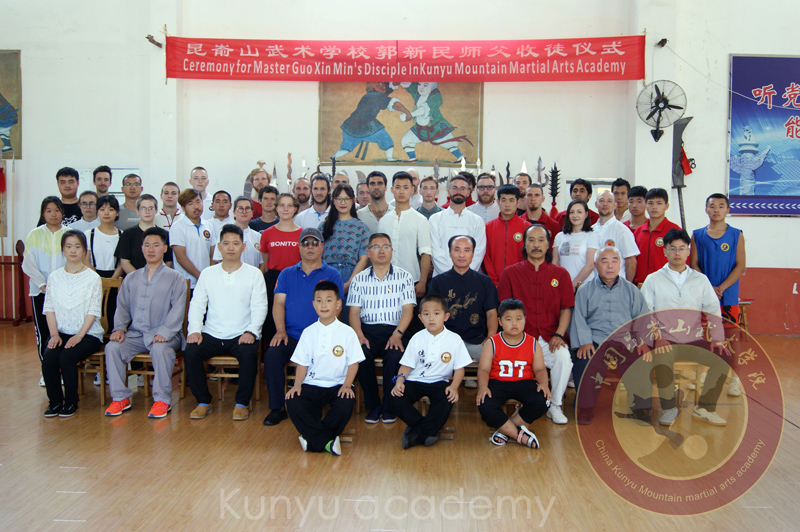 Group photos after finishing the ceremony.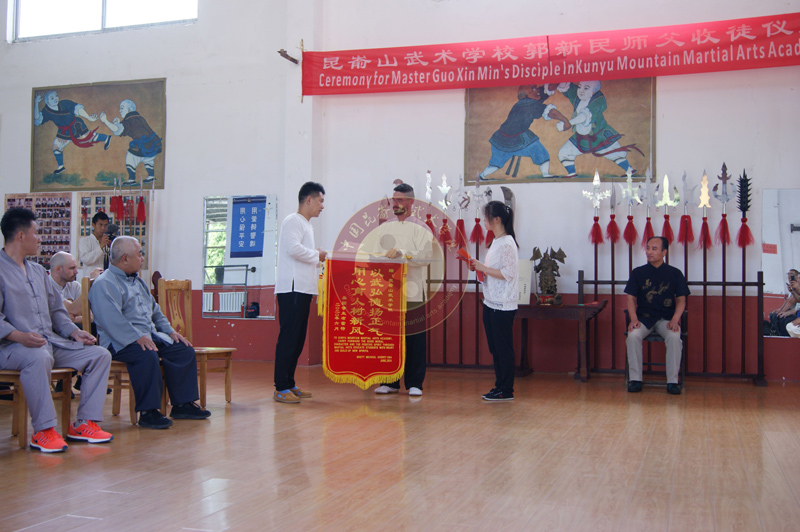 Brett offered a honor flag to academy for its carrying forward the good moral character and the positive spirit in Kunyu academy.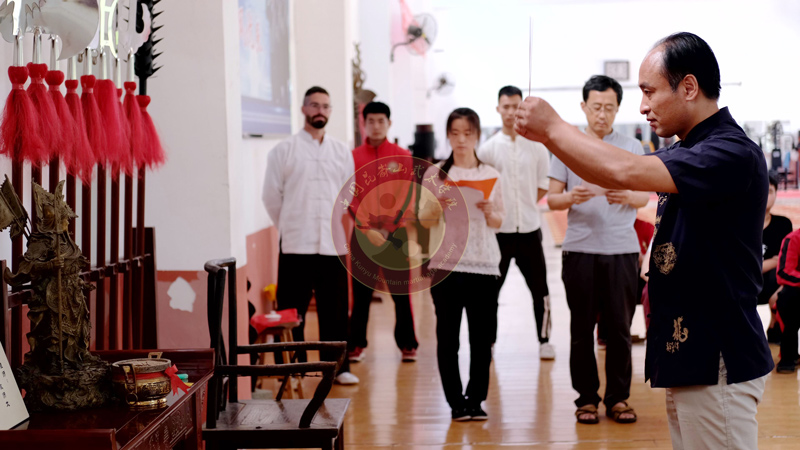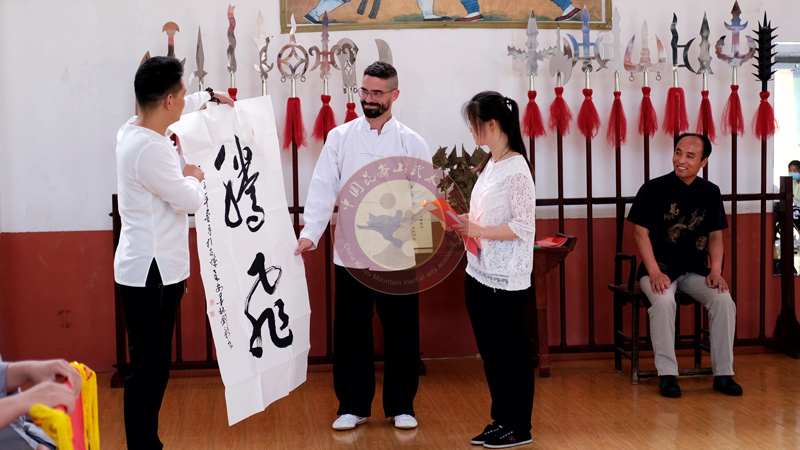 Headmaster grant him a calligraphy "soaring in Chinese" as a gift.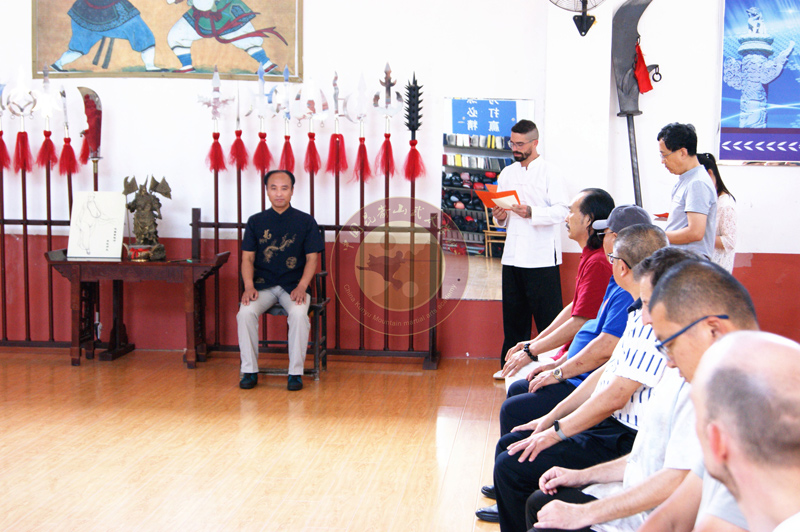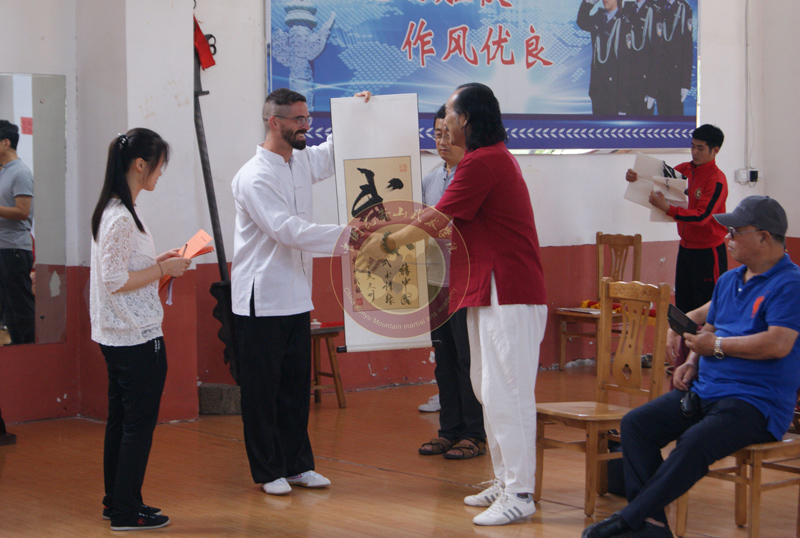 The head of Martial arts Federation in Yantai offered a gift for him.