On August 19th 2023, the 5th "Yuewang Cup" Martial arts competition opened at the Qing Dao Laixi Sports Center,which is a comprehensive event combining traditional Chinese martial arts, Sanda, wrestling, taekwondo, Tai Chi and other folk sports.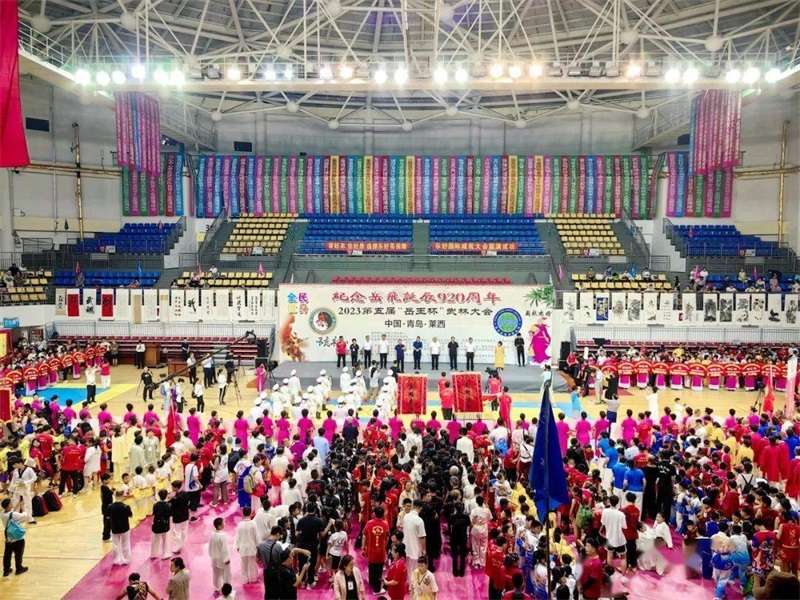 The opening ceremony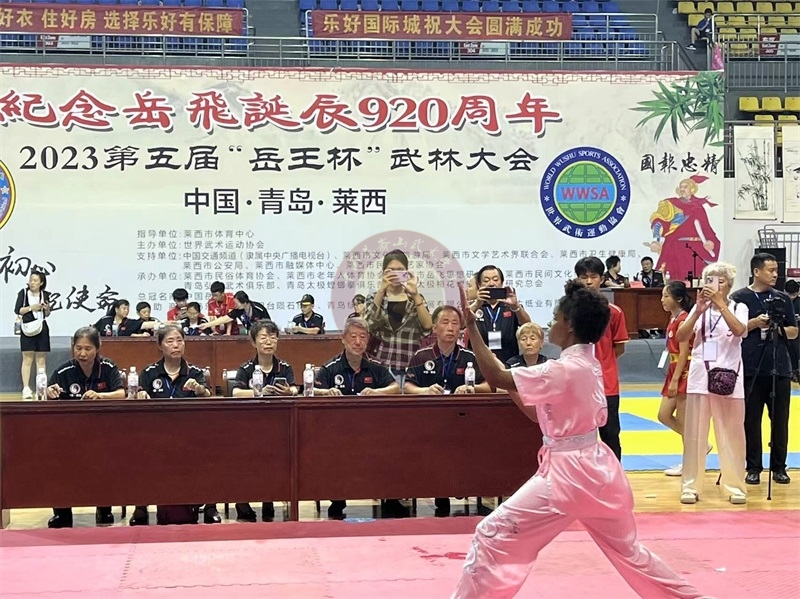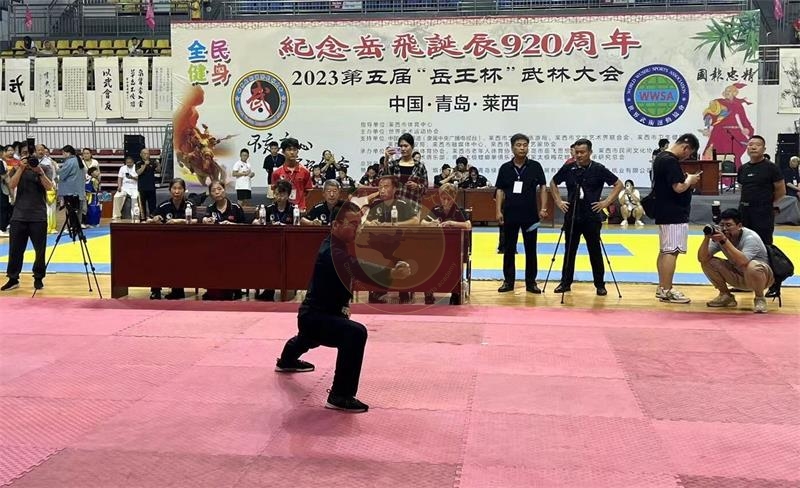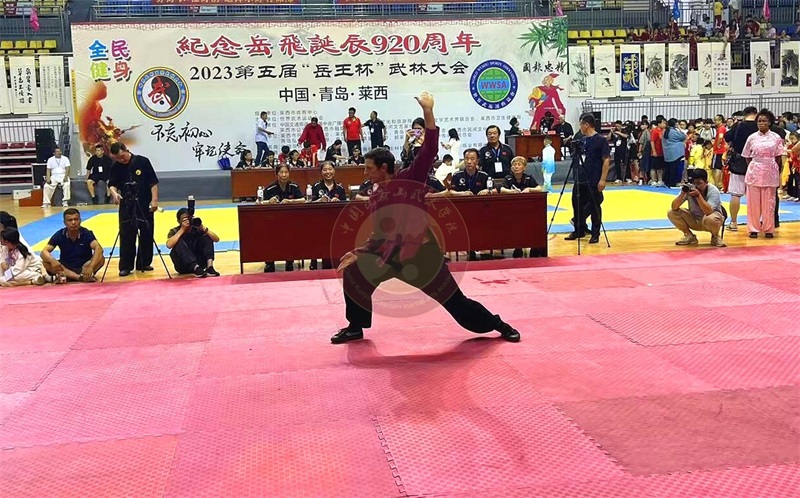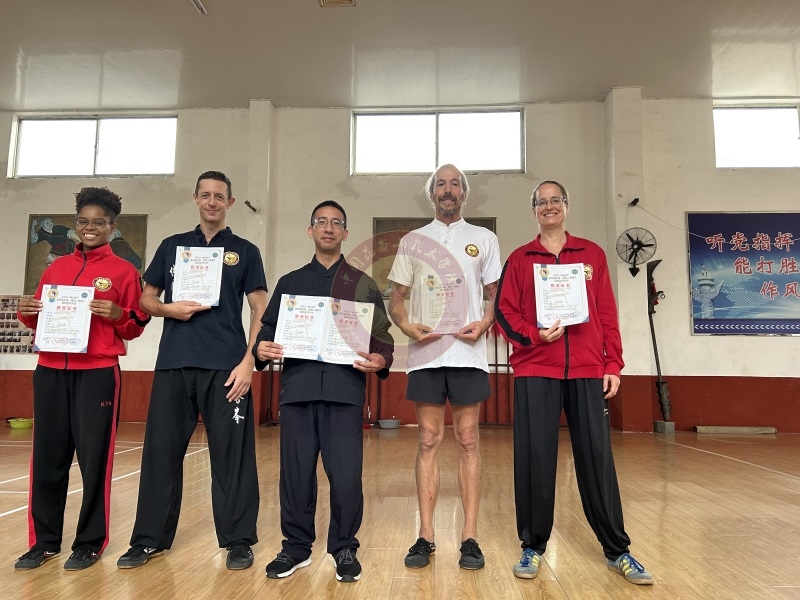 They achieved good records on Shaolin weapon,Forms, Tai Chi Chuan,Baji,etc.
Students are in the competition.