In this page,there are three performances and activity we attended.
In May 2016,We joined the Kung fu performance in Taoism Temple next to us held by Kunyu mountain during Chinese May Labor holiday,and welcomed by locals and people of Yantai.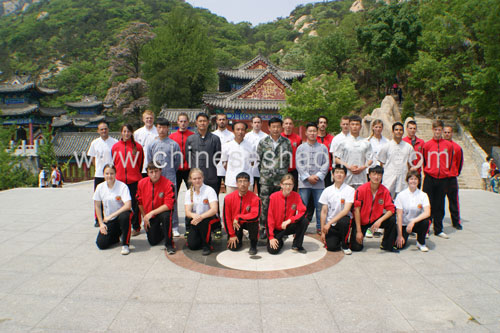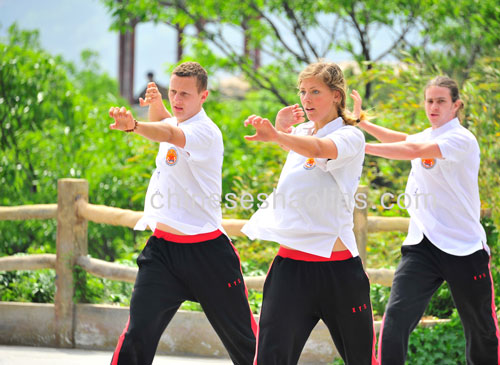 Students performed Shaolin Kung fu.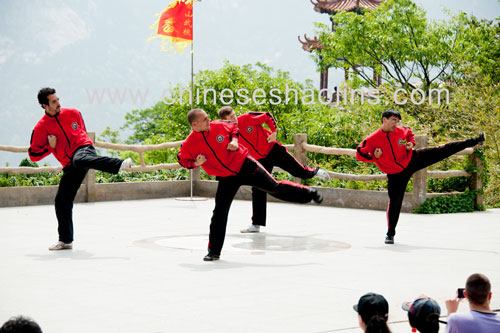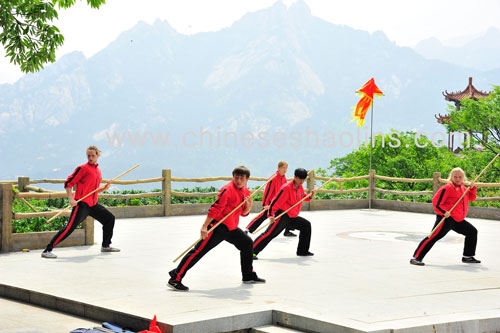 Shaolin Staff performing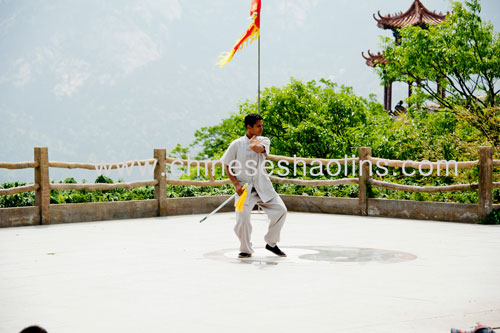 Ariel performed Wudang sword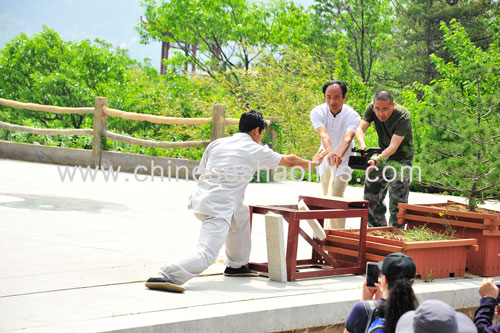 Ariel performed to break Stone by Palm with Chi kung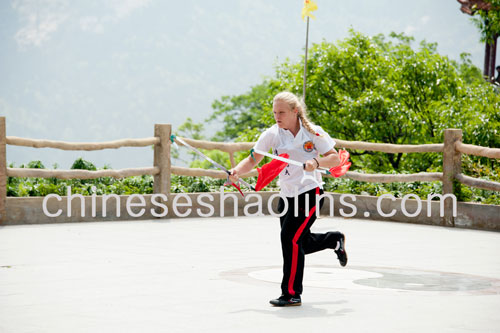 Female student performed double swords.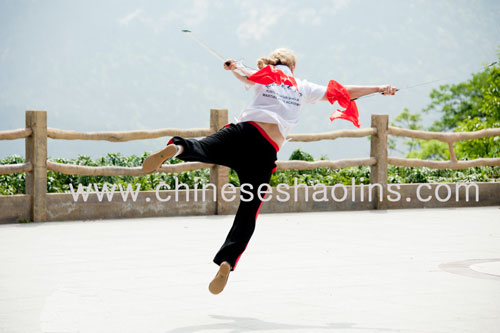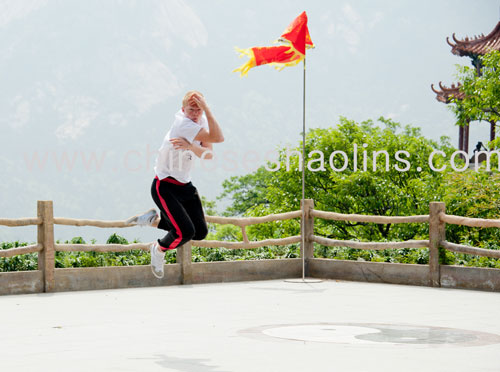 Student performed monkey animal style.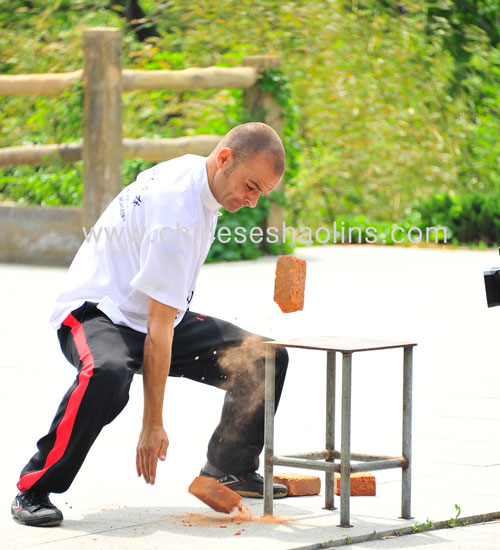 Student break bricks by hand with Chi kung.