In September 2020,French student,Riffard Theo Olivier Rene,who has studied Chinese Kung Fu here for one year and half in Kunyu Mountain Kung fu academy.Now,Theo has become a normal Kung Fu disciple of Master Guo.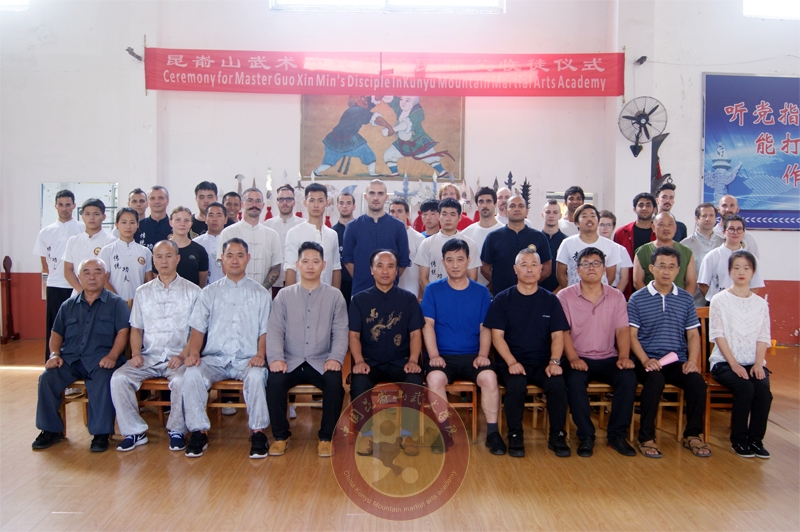 Part of school masters and students at that day.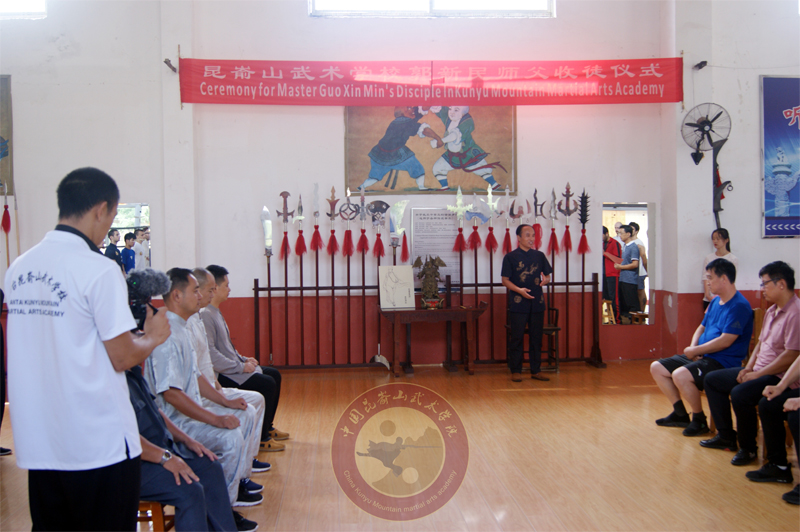 Traditional Chinese disciple ceremony.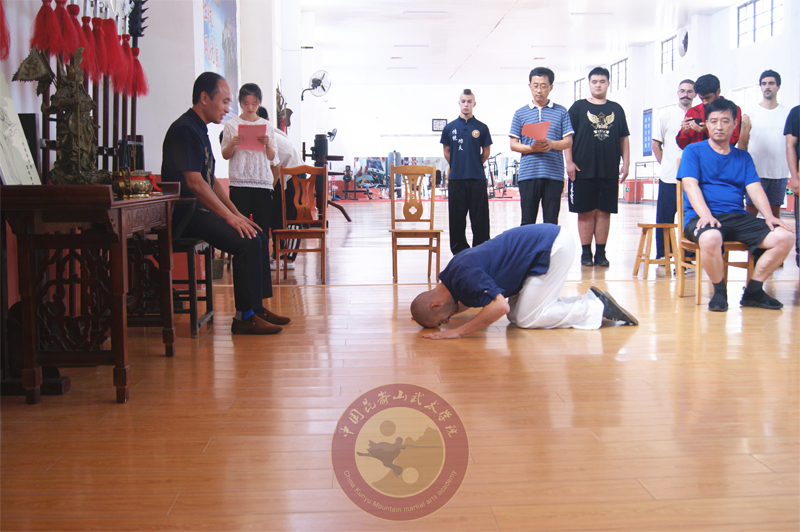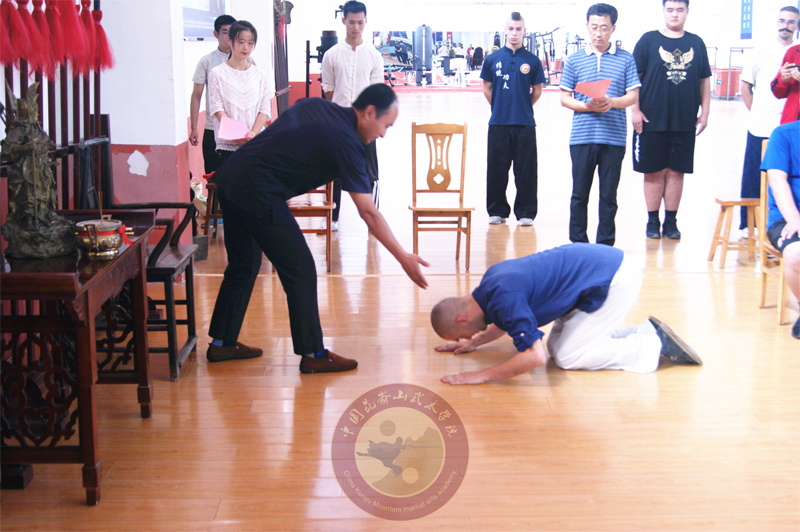 Riffard Theo Olivier Rene (Two Year Kung Fu course till 2021 April)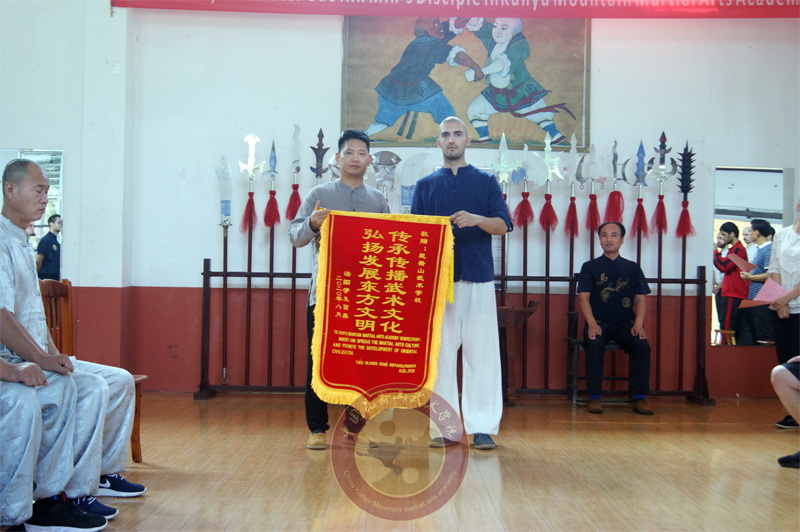 Theo sent a honor flag to academy for promoting martial arts and its culture as well as developing Oriental civilization by the efforts from Kunyu mountain academy.