Two months course from July to September 2016
Mark Gustavsson (Australia)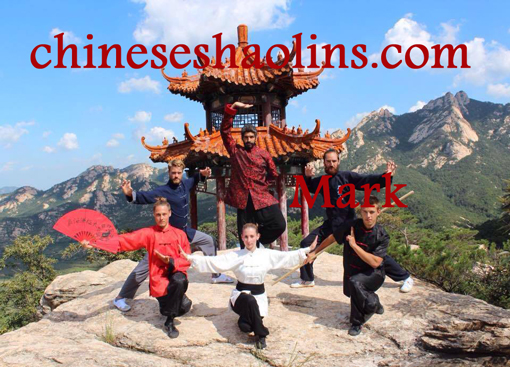 Mark and other students in our Kunyu Mountain.
I chose to study Kungfu in china because I have interested in learning martial arts I china since I come to China in 2015. I graduated from university and had been working for a year so I thought it would be a good time to take some time off and pursue my interest in Chinese martial arts.
During my staying at Kunyu martial Academy I think my greatest gain has been the knowledge of Shaolin Kungfu and tai ji I have gained from the masters, as well as the knowledge about myself, what my limits are and areas where I can continue improving when I return home. I have enjoyed daily life and training here. I am happy with the standard of care, in particular the amazing meals the chef and dining hall staff prepared for us every day. Please give them a big thank you for me!
Also the translators were always helpful and enjoyable to communicate with. Special mention to Susan, Sue, Bella and Nora – these four translators are huge assets to Kunyu academy. I appreciated the masters – they pushed us hard and they were also understanding of our limited experience in martial arts. I also enjoyed speaking with the masters from time to time with my very limited mandarin.
The surrounding environment is spectacular, plus it was invaluable to have other facilities nearby like a supermarket, bank, restaurant and lake to swim. I thoughtfully enjoyed my time here and will recommend Kunyu Mountain Academy to my friends.
Email :mark.gustavsson01@gmail.com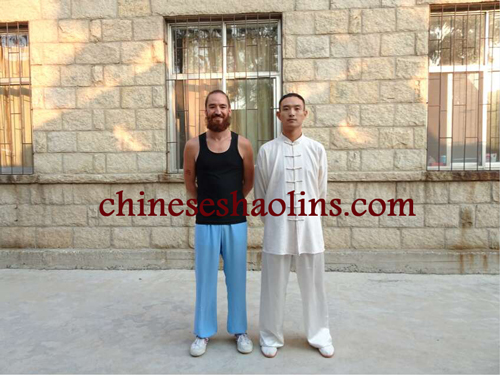 Mark and master in Kunyu mountain academy 2016.