David Wellner from Germany
( One Year and One month Internal Kung fu class till November 2020- Xing Yi Chuan)
Email :david.wellner@t-online.de
Facebook: https://www.facebook.com/david.bimbam/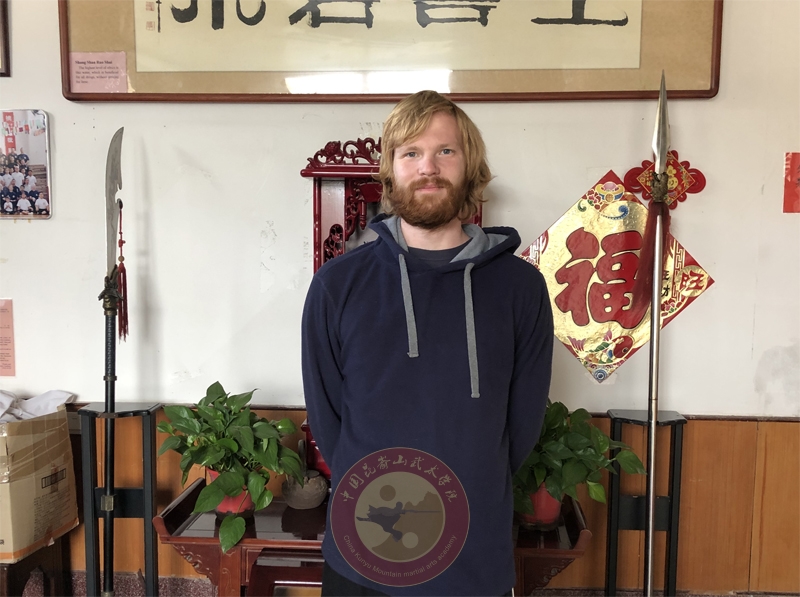 I choose to go to China as the birthplace of Kungfu to get a full life experience of it after already training Kungfu for about 10 years in my own country. I wanted to improve my training and see the differences.
My greatest gain in Kunyu Mountain academy was that I got calmer.
Training wise all Shifus (Masters) influenced and helped me and in the last couple of months my Xingyi Team influenced me too, life wise probably everyone influenced me.
The training is hard and long but effective (sometimes a little too much though) the daily life consists mostly of training and in the meantime you mostly try to recover as good as possible, the food is decent, the masters are experienced and are teaching very good and the translators help a lot whenever you can find one.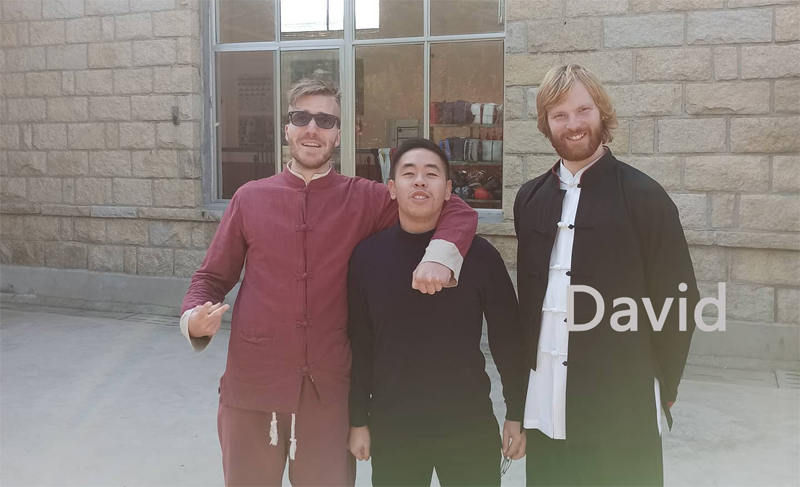 David learnt internal kung fu for more than one year.
--------------------------------------------------------------------------------------------
Afshin Elahi From Iran (Tai Chi Class in August for three weeks course)
Email: afshin.elahi@gmail.com
afshin.elahi@hotmail.com
Instagram: AfshinElahi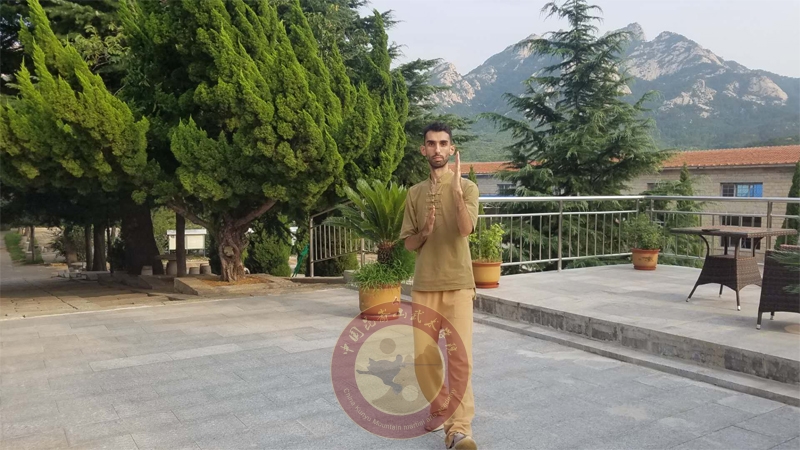 Hi Kunyu,
I am sad and also happy while writing this letter. Sad for leaving Kunyu Martial Arts Academy after 3 amazing weeks and happy for earning new experiences in my life.
1- First of all I chose China to study Chinese language and work 18 months ago. In these 18 months I became more acquainted with Chinese martial arts and became interested in it. So after I found free time in my summer holidays, I decided to find a martial arts school to experience it.
2- I think knowing qigong and learning to practice is the greatest one. I could cure some chronic pains in my neck and lower back by qigong training after so many years.
Learning the basics of Taichi, finding new friends, enjoying breathing pure oxygen in Kunyu mountains, eating fresh fruits from farms and eating vegetarian food and getting healthier are the other gains.
3- Of Course master Guo was the first one, But many friends like Theo, Brett, Simon and Sana helped me during this time.
4- The living style in the Academy is not so far from my daily routine which I have been doing for the last six years. Waking up early in the morning, cleaning my home, eating breakfast, going to work, doing some exercises during the day, eating lunch and dinner and preparing for a good quality sleep are my daily routines.
Master understands the fitness levels and conditions of each student and he does not put so much pressure on those who are not ready for training and that is good. Because it is safe and does not cause any injuries.
The translators are also nice. They work hard and always are so kind and helpful and I appreciate all the staff who are working in the school. Everything surrounding is amazing. I am sure I will come back here again soon.
Hope to come back and discover so many new things in the near future.
Best Regards