We joined the third time Chinese martial arts Competition invited by The Cup of "Long Quan Yu Gate" in Horse Inland of Yantai City.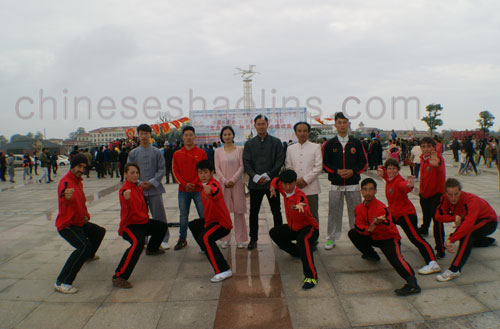 Several masters and students joined this performance.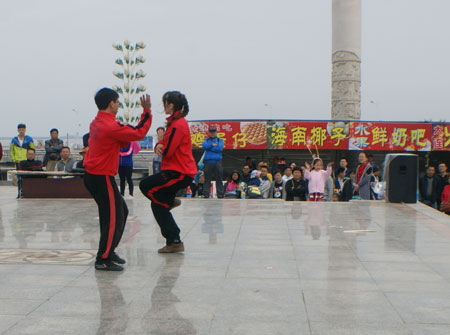 Performing kung fu Forms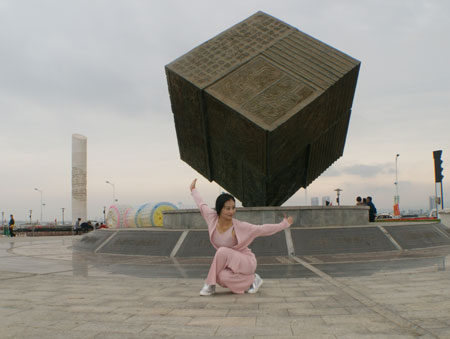 Female master Tian who main teach Summer camp group during the summer time.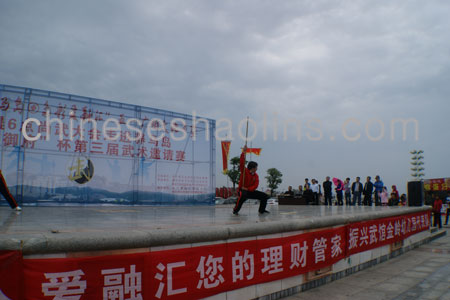 The student perform shaolin weapon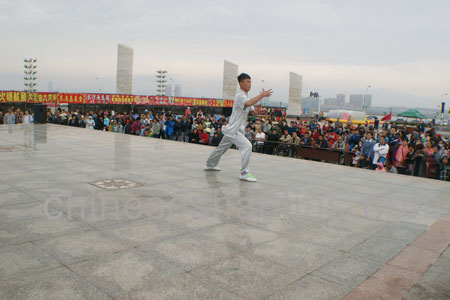 Performing shaolin forms.