One and Half Year course from Feb 2015 to Aug 2016
Livi Hilkiah (UK)
I chose to come to China to study martial arts because this is the birthplace and I believe if you are going to learn something then you should at least train in the country that at least try and train in the country that it came from to gain a deeper understanding of the people and culture.
The greatest thing that I have gained from the Kung fu academy would be the wing chung and Tai Ji that I have been tough. I hope I would also say that I have made some really good friends.
Apart from my Shifu, I would say that the monitors and decibels helped me the most. Also there is a good peeling of brotherhood between the long term students.
The masters at the school are amazing. Their teaching and patience are incredible. I think the translators are the stars of the school. They go beyond their job to help whether it's getting equipment from the internet or taking you to the hospital when you are ill. They really make a difference! I value them all.
The Kun Yu Mountain is the perfect place to practice the kung fu and for China the air is good. I will miss it.
Email:

LeviHilkiah@yahoo.com
--------------------------------------------------------------------------------
Wesley Carson Arthur (USA) One month course From July to Aug 2016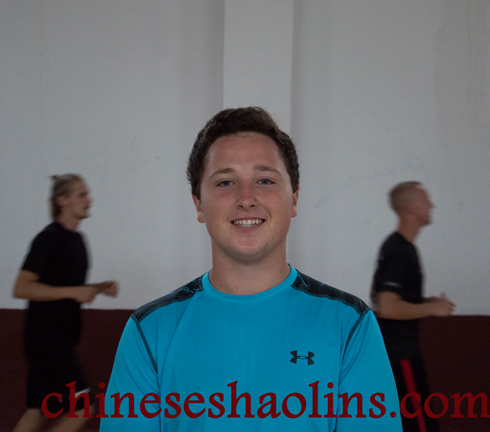 I really wanted to visit China. I also wanted to be far away enough.I trained one month here in Kunyu mountain academy.
The physical differences, I also felt much fit.Master Guo and coach Ariel were very helpful.I really enjoyed the training, the daily life was very enjoyable and the translators are very helpful.
The environment near the academy is very healthful.
Email :carsonarthur1997@gmail.com