One year course from April 2017 to 2018 April.
Logan Michael Simkins (USA)
If you ask anyone in the world about Kung fu and where to study it they would most likely say China. I could have chosen anywhere in the world but I chose this continent. My motivation started when I was very little and kung fu movies just started to get popular. I was a very weak and timid individual and seeing these men and women use movements of there bodies unlike anything I have ever seen, the power, will, and discipline changed my life for the better. So after high school all of my classmates were moving on and going to university and college that was not what I wanted to do. Throughout my stay I have grown in friendships and in skill, but most of all the classes that I went through with my fellow Gaolins. Forms, qigong, conditioning, power basics, power training, and sanda was the basis of our training. The most influence that I got throughout my stay was from my master, he is really inspirational because he is a small guy like myself and seeing the way he holds himself and controls his body was truly awe inspiring. But of course the people here from all around the world get along and help each other in a positive way. Not only was the training spot on, the masters, translators, and workers care a love there jobs.
Also the condition of the air and water is probably one of the top cleanest areas in all of China. So if anyone decides to come to Kunyu Mountain they will definitely be very happy with there stay and meeting people from all around the world. The only thing that I can think of now is when to come back.
EMAIL: LogSims@outlook.com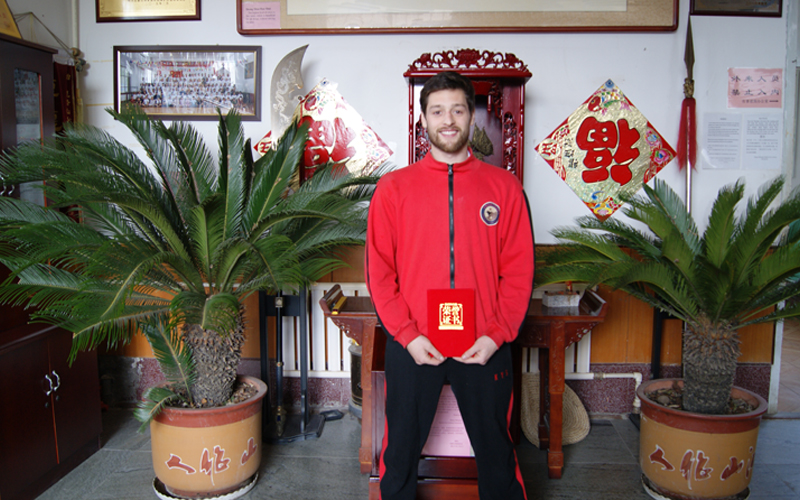 Logan spent one year in Kunyu mountain and awarded as excellent student.
Felix (Germany) One month course in March 2018
It was a dream since I am a kid to study Kungfu in China.And I spent One month learning Chinese kickboxing and Shaolin in Kunyu mountain academy.In here, my kicks improve a lot!
My boxing get better! My stamina is exercised!
My Shifu---Shifu(Master) Gao influenced and helped me a lot during my stay here.Everything was really nice and harmony!Mountains are very nice as is the where area!
Email:

Felixschiff1@gmail.com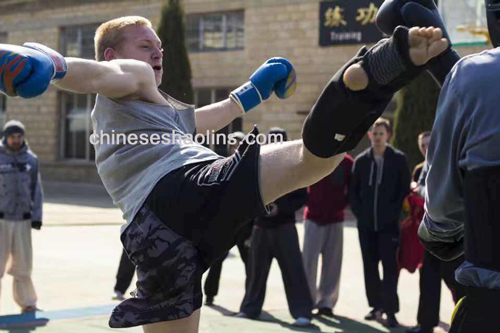 Sanda actual training in academy.