One Year and Half Course from 2015 to 2017 April
Adeline Swedberg (Sweden)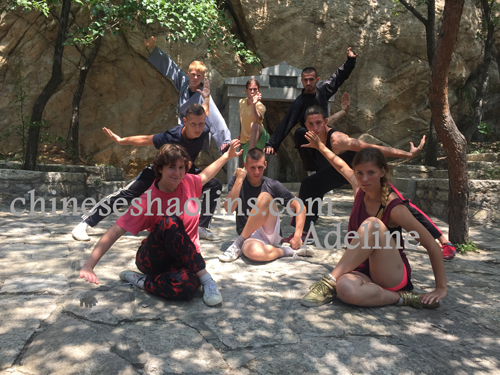 PS.Adeline also got her Master Certificate.
I think everyone should have one, or more things, in life that they work on. Something that they try to perfect or master, a goal in life so to speak. Training shaolin kungfu is mine. I love it, so I do it.
My greatest gain is probably my mental and physical development. I feel much more comfortable in my body now, able to move more freely and because of that I also feel more confident. Training in a shaolin group has improved my appreciation for team spirit and has shown me how much enthusiasm improves one's training ability.

Master Gao is the person who has influenced my stay here most. His style has influenced my own developing style, and he has also helped with personal issues, been very caring about the group and very understand about new ideas or things the students want to try.My group has also helped to push me during training.
It's been very pleasant for school daily life. I've enjoyed my room, the training environment, the interactions with masters and such.I love the surroundings of the Kunyu academy.

Email :adeline.swedberg@gmail.com

(One Year Course from March 2016 to March 2017)
Christopher (Sweden)

Because Chinese Kung fu is very famous around the world and I wanted to go to the birthplace of Kung fu and learn from the people who developed it.
The training has made me more aware of my body and mind condition which helps me have a more healthy life style and mind. And it helped me find motivation for anything I want to do in life.All the masters in the academy has been a great inspiration but especially master Sun who was my master and helped motivate me when I needed it the most. Some older students helped inspire me greatly as well like Linus from Belgium, coach Ariel, loc from France and many others.
The training in kunyu mountain academy is intense but really nice, you forget about things that doesn't matter and you can focus entirely on training and bettering yourself. On the weekends I went to yantai to work as an English teacher which I found interesting and giving. The masters of the academy are amazing, really inspiring and they know how to push you.

The surroundings around kunyu academy are really beautiful , the mountains are breathtaking and the fields are amazing.


Email : Lillcoff.sjostrand@gmail.com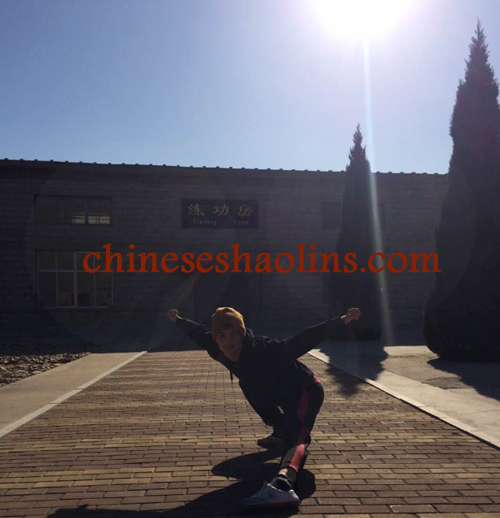 Chris trained One Year Kung fu here.