Marc Tagournet (France) Six Month Course
Email:Ucchy19560AOC.com Facebook:MARC TAGOURNET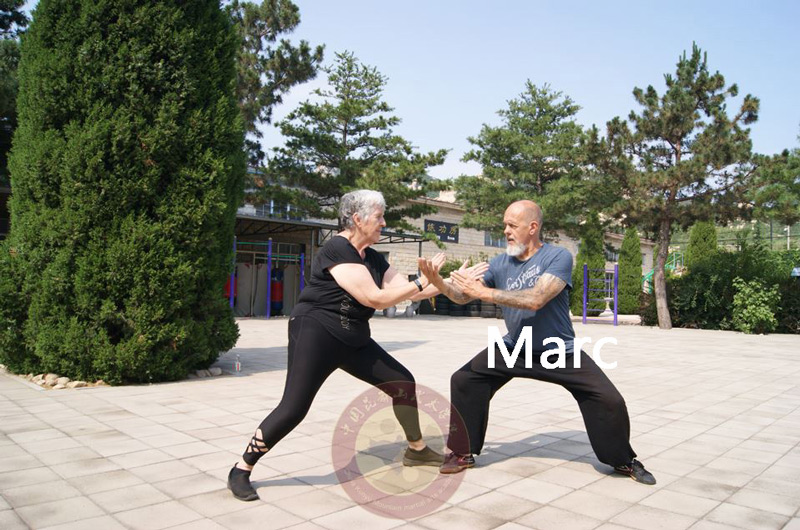 I choose china to study kungfu because its the birthplace of kungfu.
After ;earning Kungfu for many years in new york city, it was the dream to come to china.
The greatest gain for me is to learn something different. Open my mind, increase my resistance, improve and raise my level. Feel better and more strong in my head and my body. And who influenced me more is the master. Coach and other students of course.
My experience was wonderful. Seven month goes fast for sure, life in Kunyu is good, no stress. You don't have to worry about anything.training in peaceful environment. I am ready for come back.
The masters are excellent. I don't have any complain about my stay in Kunyu.
Kunyu mountain is a beautiful place to live. I love the mountain,, national park lakes, temple. The orchard around the academy is excellent formed. The air is good. I need this after living in new york for 29 years.
For sure i will be back.
Review in Handwritten: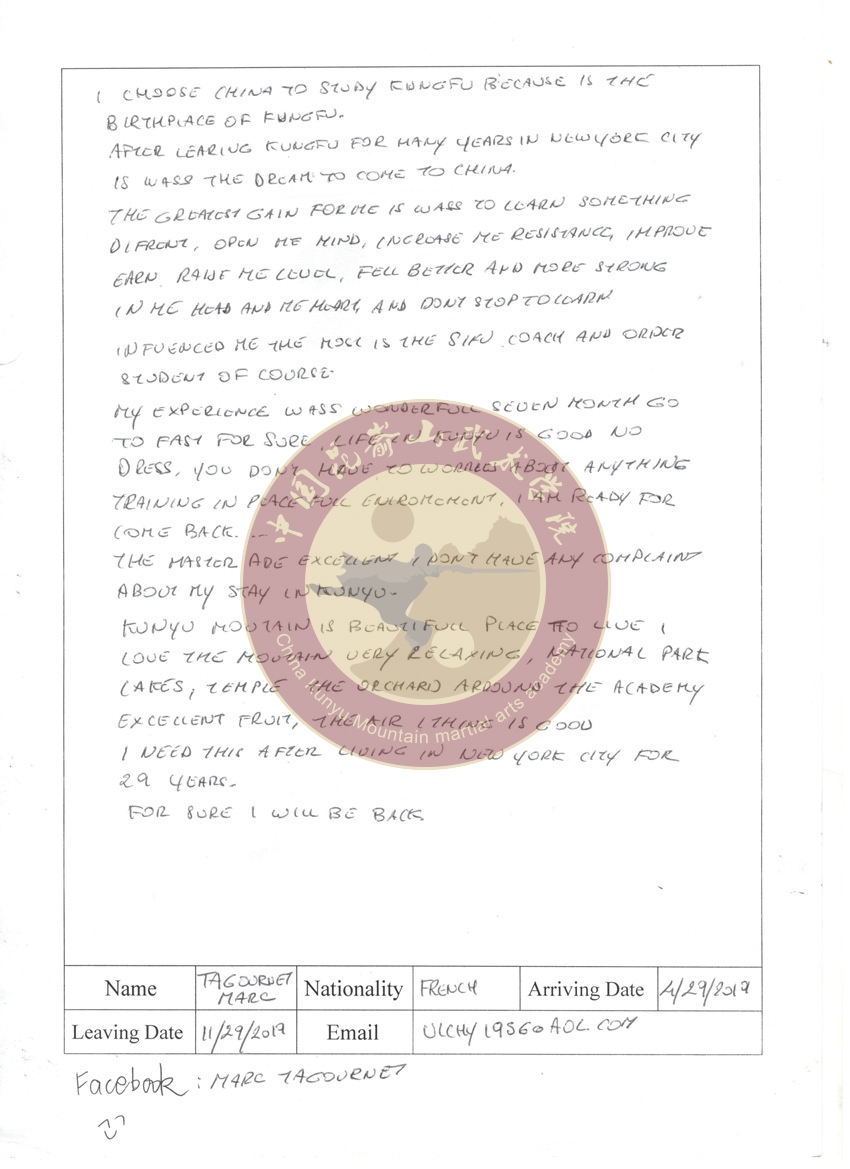 ---
Boris from France (Returning student)-Last time trained for one year and half,this time ,he learnt another Six Month Course till Dec 2019