Mateusz Baran (Poland)
(More than Two Years Kung Fu training from 2018 to 2021 December in Kunyu)
I came to China a few years ago to train Kung Fu because most of my life I had practiced taijiquan and trained kung in Poland. I wanted to further improve and upend my kungfu skills and try to live a kungfu lifestyle in its birthplace, China. I have found a perfect and beautiful spot on Earth, which is Kunyu mountain Martial Arts Academy with its outstanding and full of devotion Masters.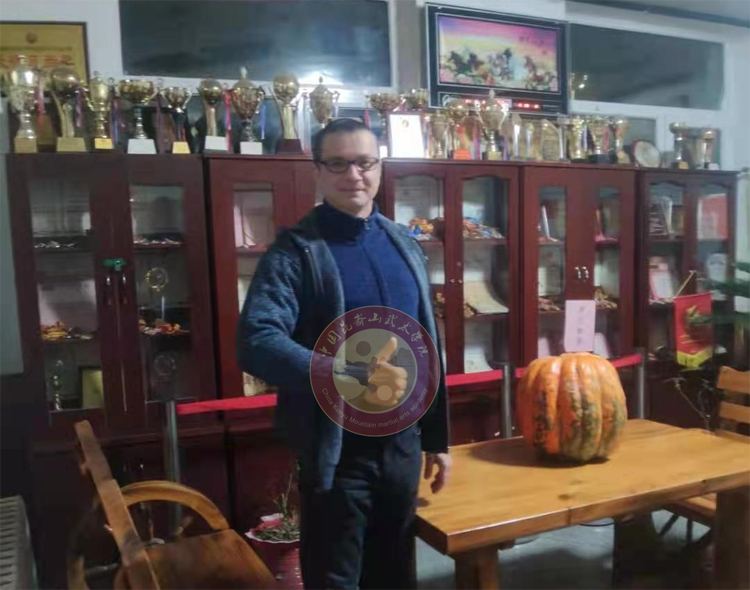 I have trained under the watchful eye of Master Sun, Master Guo and Master Gao. They have always been very patient with me and my learning process. I have left here part of me. This place has become my second home. All the Masters, with no exception, have been helpful every step of the way. Kungfu is a difficult martial kind of art requiring years of focused learning. That is why it is so important to have experts by your side to teach you well. Kunyu shan (MOUNTAIN) Academy definitely has such wonderful Masters.
The beauty of it all is that I not only improved my kung fu but also learnt something more important. Kungfu is a way of life. It is a certain level of awareness and morality that the kungfu students strive to achieve. Besides working on their physical abilities.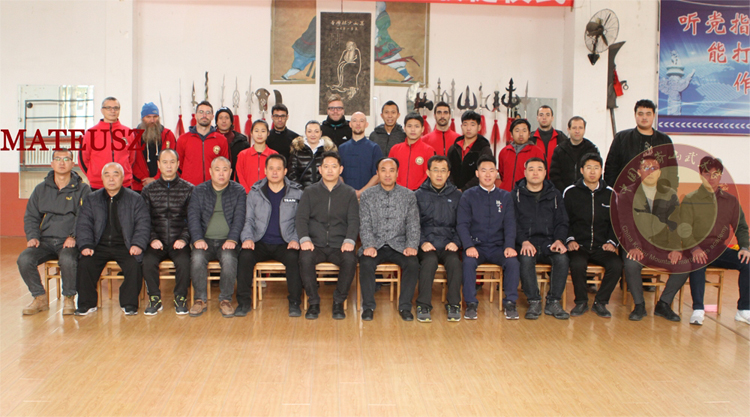 Mateusz was in the disciple ceremony in October 2021.
Being a long term student here, I was able to practice all kinds of kungfu: shaolin, sanda, wing Chun, baji, taiji, qigong. I could check my kungfu level at different martial competitions. The school also organizes grading sessions once a month at which each student's progress can be assessed by a panel of Masters. I am also happy to have had this chance to take part in the making of the wing chun movie along with Master Guo. It is a real privilege which I cherish a lot.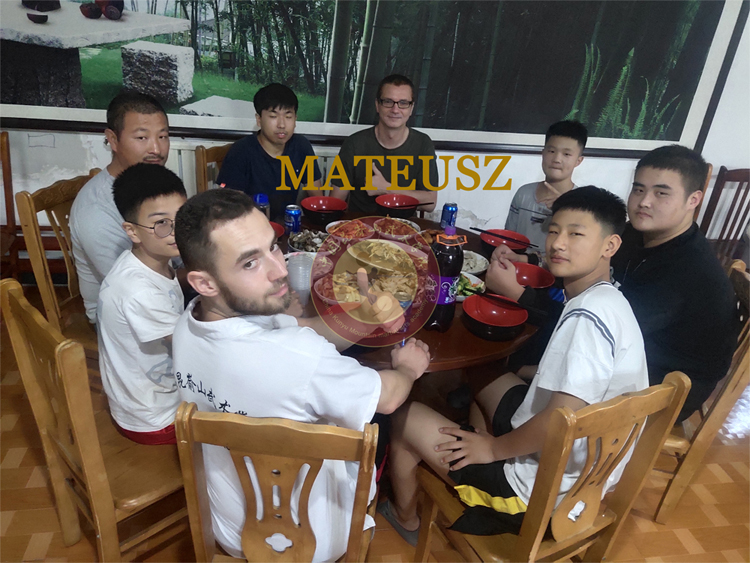 Mateusz celebrated the traditional Chinese mid-autumn holiday with other students in Sep 2021.
I have gained so much being here for so long. From the bottom of my heart, I want to thank all my Masters, all the school's employees, all the translators and the students who I had a chance to train with. I hope to use all the knowledge that I gained here back in Poland.
Email: descubrador@gmail.com