our month course from November 2015 till March 2016
I choose china to study kungfu in China because I was going through hard times at home in my daily life and I needed change,so I am here.
I learnt a lot kung fu,and my greatest gain from the martial arts training in the academy is my improvement in flexibility. I arrived in the academy I could barely get my leg up to my waist, but now I can get it up to my face.
My group and my master, even people from outside of my group all influenced and helped with my training. I will never forget the people that helped me grow as a person.
A day in the academy consists of a lot of rigorous training, having a good time with friends and more training. Basically, if you enjoy training and meeting cool and interesting people then this is the place for you. The surroundings of the academy is very beautiful. If you are used to the city then you will be stunned by the beautiful scenery surroundings the academy.
Email:

Michael_Sium@hotmail.se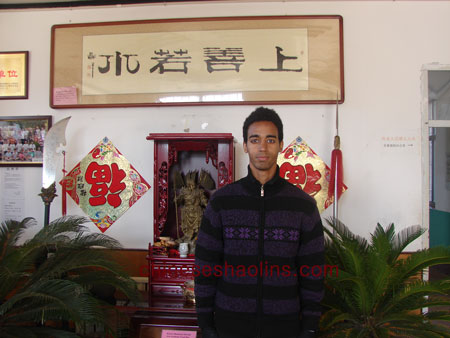 (Two months cousre from Feb to April 2016)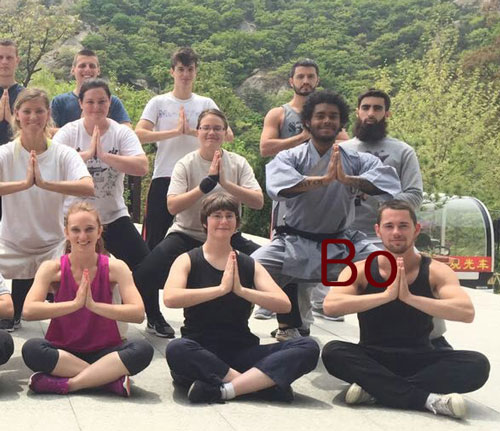 I always wanted to learn some fighting-sports, and kung fu felt to be the best option for me, because it is physical as well as mental, and very cultural and quite peaceful in it's exercise. Also I am very interested in China, its culture and its philosophies.
Through the training here,to get to know my body and mind well, get more control over my body and being able to do more with it. I got more flexible and better in sanda/fighting.
Everyone helped me, Especially some friends (roommates for example, Obim and Jef) and Master Gao.
My time was great here. I really liked the discipline and effort and motivation that the shifus as well as the students put into training.
Yantai is O.K. The area is very beautiful around the school, and it the main reason why I came to this school. The mountains are great!
Email:Bo.leek@hotmail.com