In January 2022, we received an invitation from the Chinese Shaolin Temple as well as Abbot Shi Yong Xin on participation the Shaolin Kung Fu ONLINE Contest globally.At present,responding to Covid19 actively,we hope people still can maintain passion and progress in life.
Our students who are interested in can inform us by Jan 20th, make kung fu performing video(different martial arts styles works) in less than 2 minutes and send it to us ( chinakungfumountain@hotmail.com ) by Jan 27th, 2022 , and we will help students organize and upload them together to the shaolin temple Organizing Committee to contest.

Contest registration fee: Contestants require to pay the registration fee for it. However, if you can not afford it, we can help apply for free of the competition registration fee.
The contest comprises individual, pair training, group and family events. The aged from 3 years old to more than 70 are available to take part in.
Awards and Prize:Winners will attain the certificate issued by Shaolin temple with a unique code acknowledged as well as the signature of Shaolin Abbot Shi Yongxin.
For more details on application filling, video uploading and other details, free to email us: chinakungfumountain@hotmail.com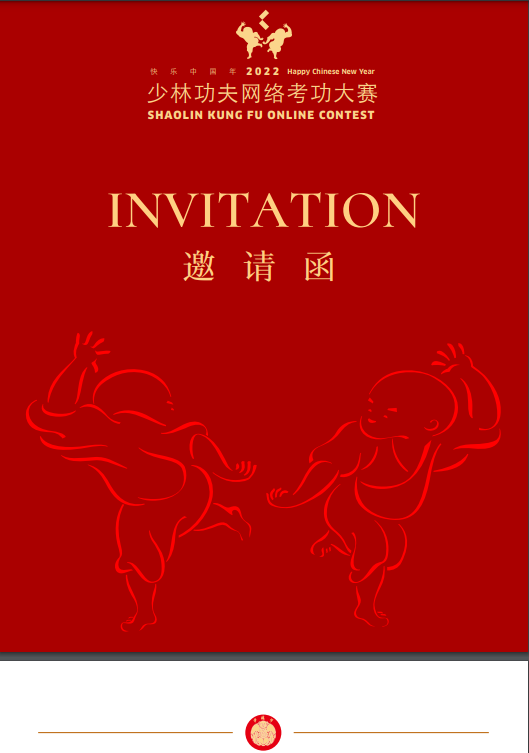 Part of Information: