One Year Shaolin Kung Fu course from 2019 August to 2020 August.
Peter Thomas Shipman (USA)
Email: peteshipman@gmail.com facebook:peter.shipman.5
When I choose Kunyu Mountain Martial Arts Academy China, I was looking for a change from my every day life. I worked all day, at a job that was good, but didn't make me happy. I was personally lost and needed to change my surroundings to help me find out my next steps in life.
I had always had an interest in martial arts, both as an exercise and as a mental discipline. Kunyu Mountain Martial Arts Academy was a great place to live and learn martial arts. I looked at several places, but it was the best deal, and had the most diverse curriculum that I could learn from. After reading how successful other students were after coming here, I knew that this was where I needed to go.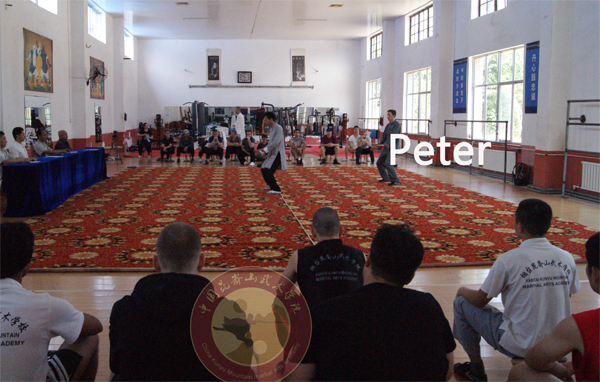 After a year of training, I feel like the greatest gain I've found was a better sense of who I am as a person. Being put through such hard training, and pushing myself to be better showed me what I can truly accomplish if I work hard. I've also been faced with personal choices, like wanting to sleep in instead of get up for morning Tai Chi class, or to have snacks and eat poorly instead of eating better. I wasn't always perfect, but I saw that I had much more willpower than I believed I did when I arrived. Pushing to do more and train properly revealed my character as a person, and that insight is something I'll take with me as a gift from here.
Almost everyone influenced me here. Obviously all the coaches and masters were a major source of support and guidance. I'm pleased to say I spent time training with every coach and master on staff during my time here, and each person had their own way of teaching me and showing me something new. They all pushed me to be better, and demanded my best. Other students were great help too. The older students coached me on little things, and demonstrated how to be good students for me. The newer students have me an opportunity to give back and teach what I had learned as well. For me, teaching others helps me learn, and demonstrating my knowledge shows me what I still need to work on and what I've mastered. The good students were role models for excellent behavior in class, and the students that didn't work hard and we're lazy were role models for behaviors I didn't want to be like. Both positive and negative examples of behavior helped me learn the best.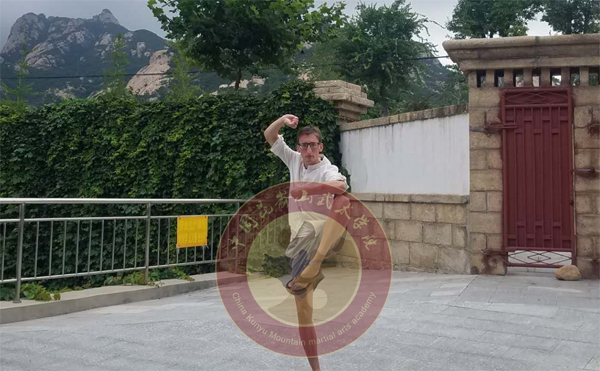 The location and facilities at Kunyu Mountain Martial Arts Academy are the best. Ever morning I wake up and look out on the most beautiful mountains, and the air is clean. The school constantly works on improving the living quarters and campus. Everyone works hard to keep it clean, and it stays mostly cool in summer and mostly warm in winter, if you wear some warm clothes. The town has everything we need, and going into Muping district on the weekends is a nice treat after a long week of hard work.