In this page,there are two important competition we attended.
First one : In September 25th, with another good news coming again.Zeng Zi birthplace international Kung fu competition was held in Jiaxiang of Shandong province-Zengzi is One of the four sages of ancient China.Kunyu mountain academy team was on the way to go on the journey for it, which lasted three days, there are twelve Chinese and foreign students competing in twenty events contest including two Sanda, at last we achieved great the success of seven gold ,five silver and eight bronze prize.
Among them, Especially Chinese students Ji Conghe won the men's Sanda 56 kg champion, in addition,Wang Hongyuan won the men's Sanda students China 65 kg class.The other ten participants from seven countries in the world did very well on behalf of the school,Congratulation.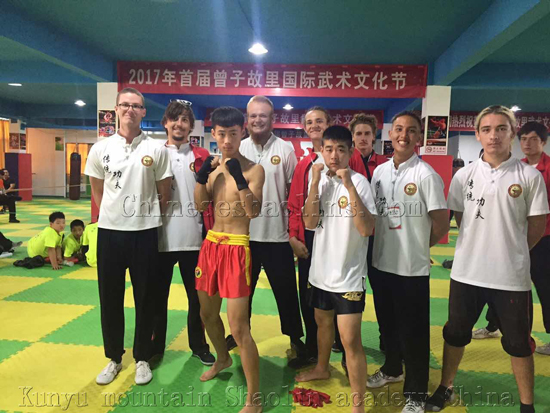 Our students in this competition.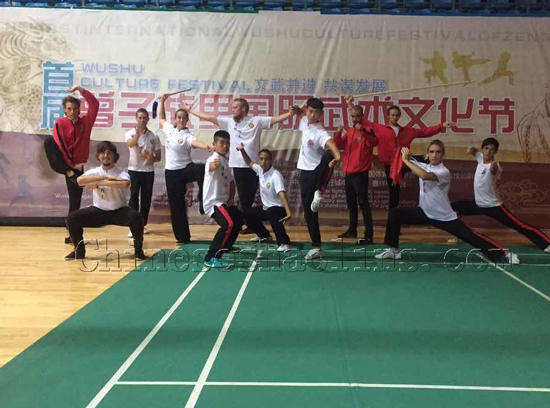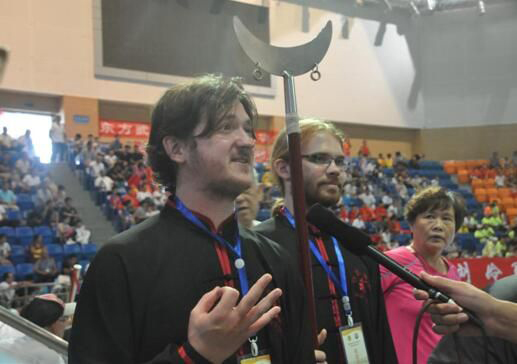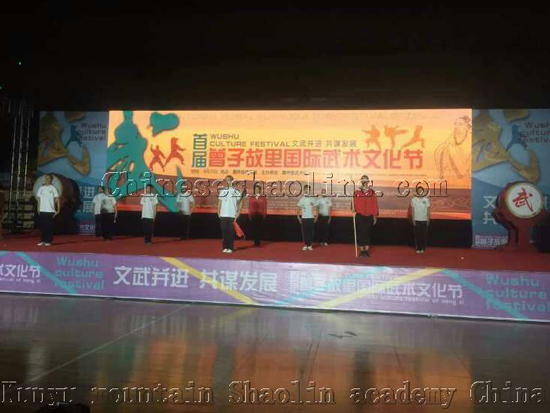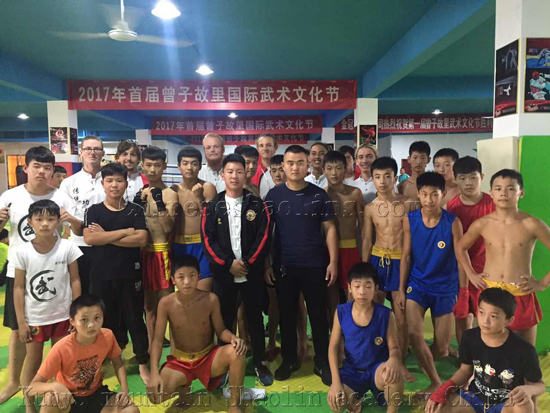 Second one :In August 25th 2017,the Fifth International Kung fu competition between the two sides of the Taiwan Straits was grandly opened in Heze city of Shandong province in August 25th,that lasted three days. Six foreign students from our Kunyu mountain shaolin kung fu academy participated in eight martial arts project of the competition, We eventually won six gold and two silver.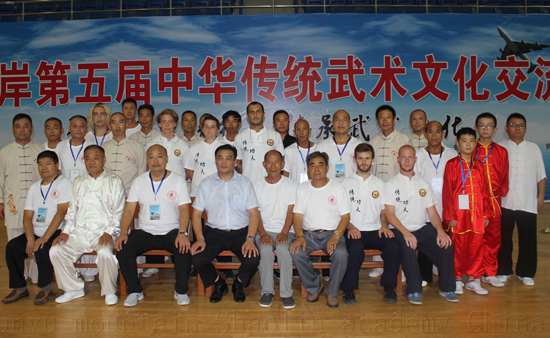 We have a photo with leaders of this competition.