performed by some students and masters in 2016
●In July 2016,We performed amazing Shaolin martial arts in academy to celebrate the school anniversary.

The performance kung fu styles include Shaolin Forms,Animal style of Mantis and monkey,Shaolin weapon: double hook,single sword,staff,sword,walking stick,spear,broad sword,etc.Wing chun Chuan,Wing chun application,Baji Chuan.Baji application.Chi kung include hard Chi kung and soft to break the brick by head and hand,break the stick by back and belly.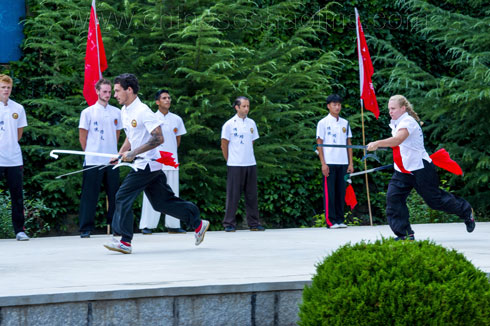 Shaolin double hook performed by students.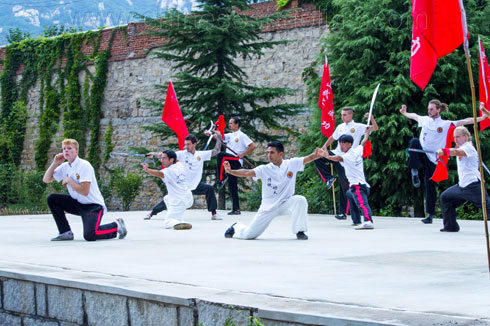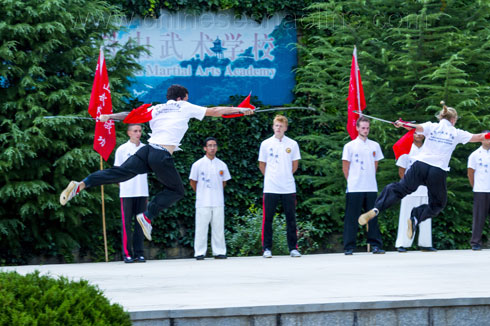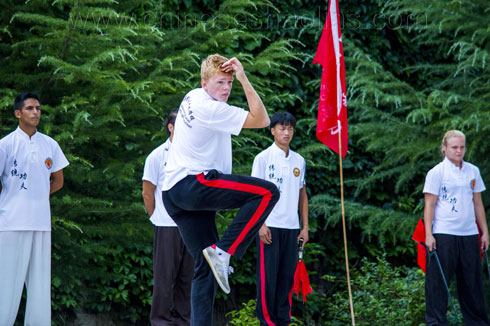 Animal style:Shaolin monkey form.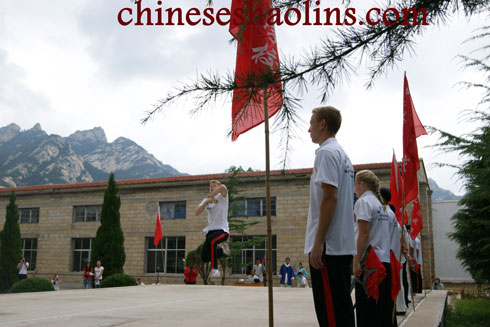 Performed Shaolin animal style.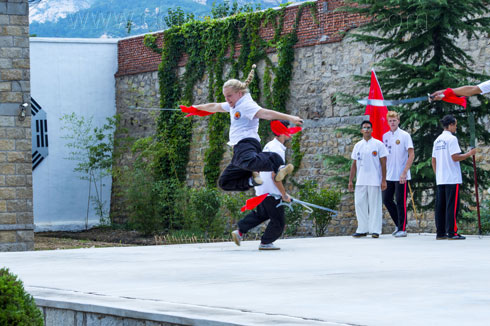 Shaolin Sword.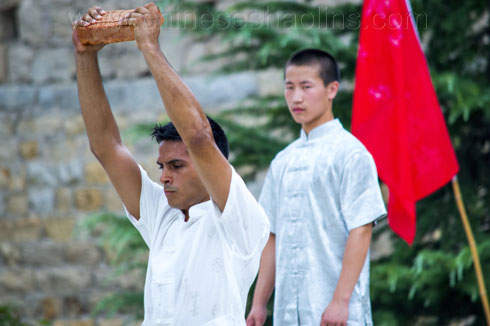 Hard Chi kung.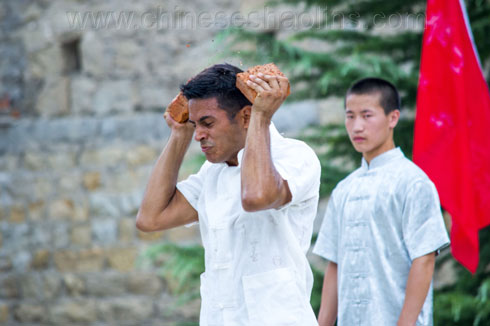 Hard Chi kung performed.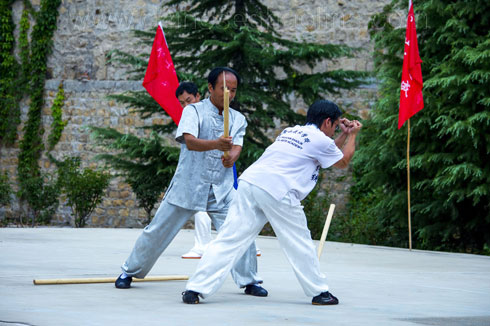 Breaking the stick by hard chi kung.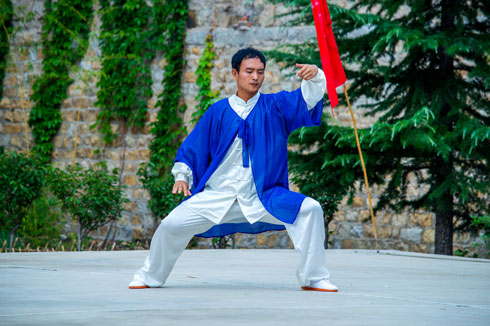 Tai Chi master Chen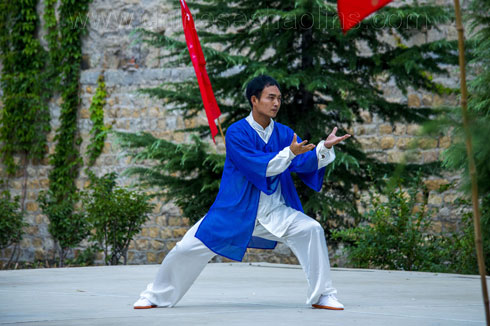 Tai chi master.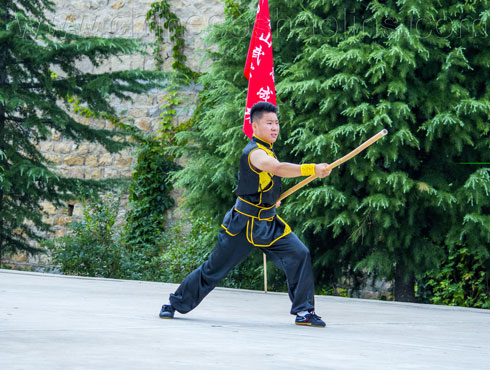 Shaolin master performed shaolin stick.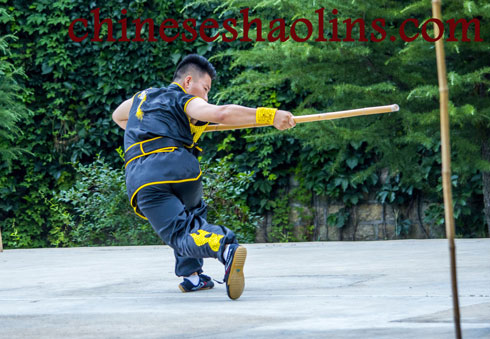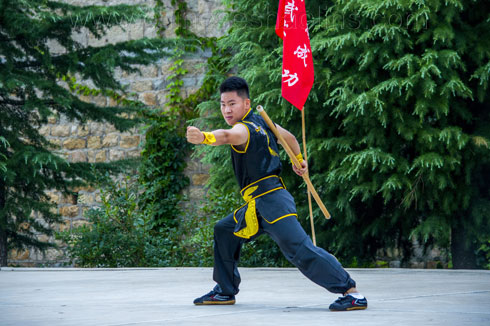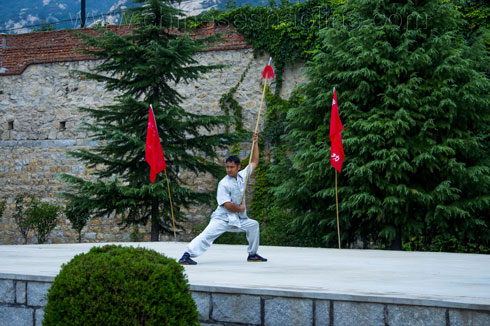 Master Sun performed Shaolin spear.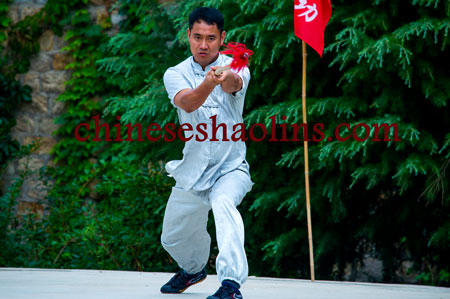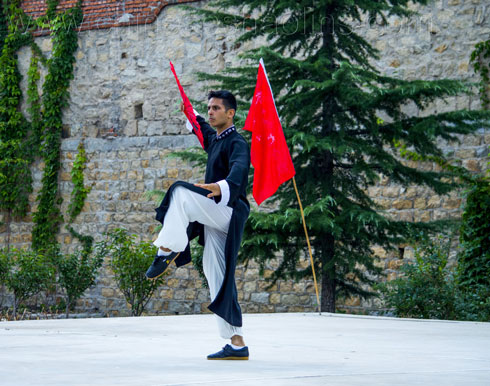 Tai chi Fan.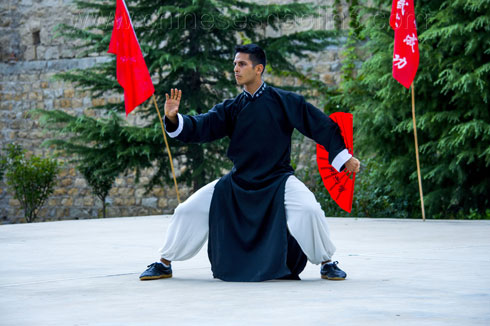 Tai Chi fan performed by Ariel from USA.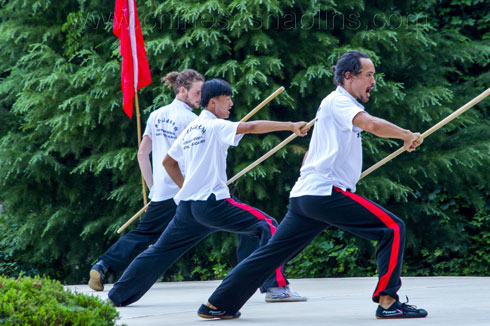 Group performed Shaolin stick.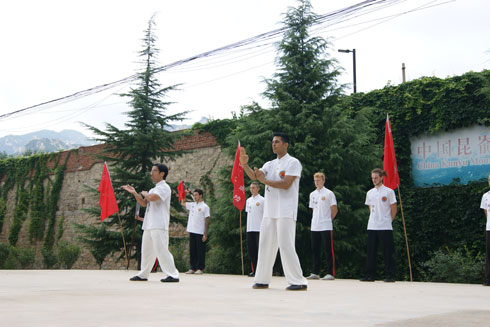 Wing chun showed by Loc and Ariel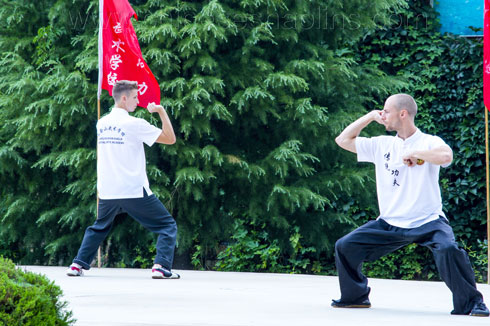 Baji Chuan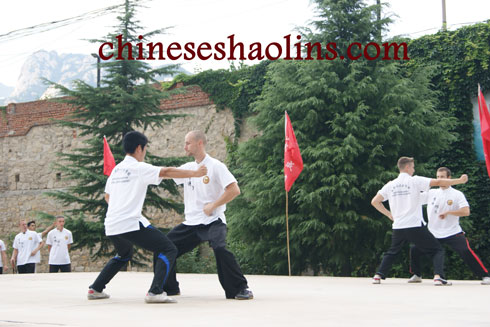 Application performed.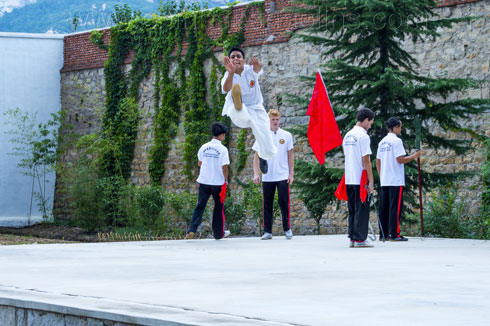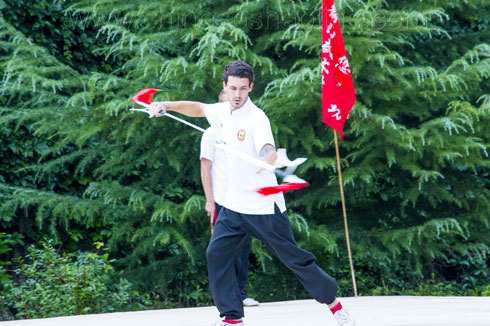 Student performed Pray Mantis style.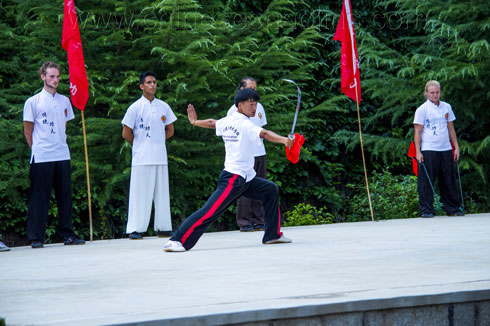 Shaolin sword.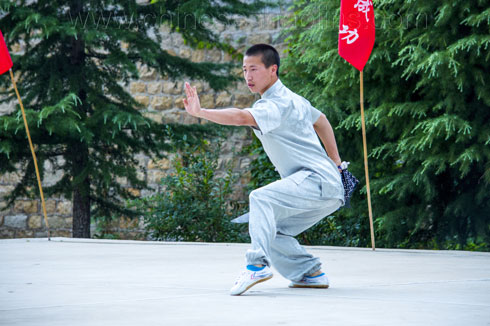 Shaolin sword.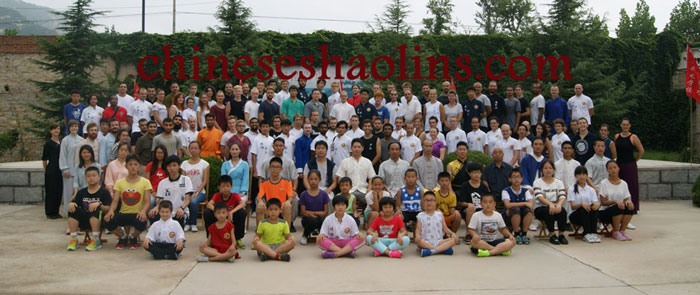 After the performance,we had a group photo with
Some masters and students (Including Family groups) in 2016.