Shaolin Class and Tai Chi Class of One Month course in July 2017

Sigal, Shauli & Shalev (Israel)

We are family of 3, our son, Shalev who will be 11 years old in August.We arrived on the 9th of July Yantai station picked up by academy and left on the 4th of August.
We chose China to study Kong Fu, because we always wanted to visit in China, for many reasons, while the major are, to get involved in everyday life, and to absorb the Chinese culture and heritage, throughout the Chinese Kung Fu with it's all added values!
Our greatest gain from the training at Kunyu mountain, rather than, it's unique characteristics, that is the whole change of lifestyle and the outstanding experience of that unique place and people.
We got lots of help from the senior students in guiding and explaining things. we were influenced by verity of very interesting students, Shalev was blooming here!
As for summary, our stay was amazing and very special experiences. Everything is well organized and handled professionally, from the daily life, training, masters and translators, they all care and doing their best in order to provide whatever is needed for each student, from youngest to older, and from the beginner to the most experienced.
The surrounding of the academy is absolutely magnificent, the mountains, the lake, the scenery, the view, the quietness, the nature. The air is relatively good and much better than Beijing, for instance .
Yantai is very nice city, interesting and comfortable for tourists. we stayed there 2 weekends overnight, and enjoyed our time a great deal! people are nice and always helpful.
Best Regards,
Sigal, Shauli & Shalev
Email:ashauli2000@gmail.com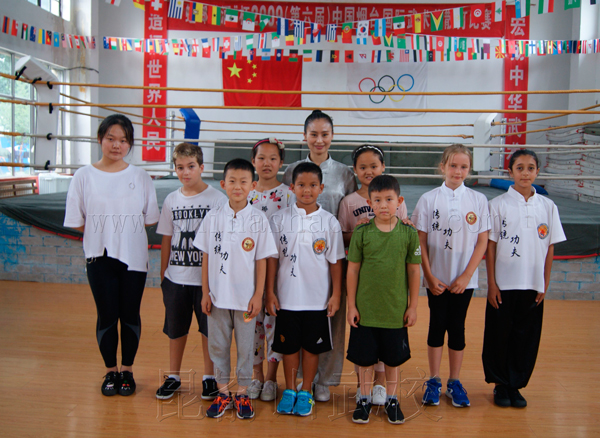 The kid spending time with Chinese kids summer camp in Kunyu academy.