Notice: There are three students' Kung Fu experiences who came here for short term study during their summer vacation(ten days around) due to they all work in China.The international borders haven't been opened yet.
Jade Leavesley (UK) Email: jd_leavesley@live.co.uk
1.Kung fu originated in China. It is the best place to motivate a new member of the martial arts family. Then, I am here at Kunyu Mountain Kung fu school, and focus on body and mind training.
2. My greatest gain from the training here: Activating muscles, gaining speed and stretching.
3. Master Guo, Simon, Edwardo, Thero, Rushan, Jenny helped me a lot during the stay.
4. Sourroundings: The surroundings are better in person than the ones in the photos on the website.

-----------------------------------------------
Nokukhanya Zulu ( South Africa )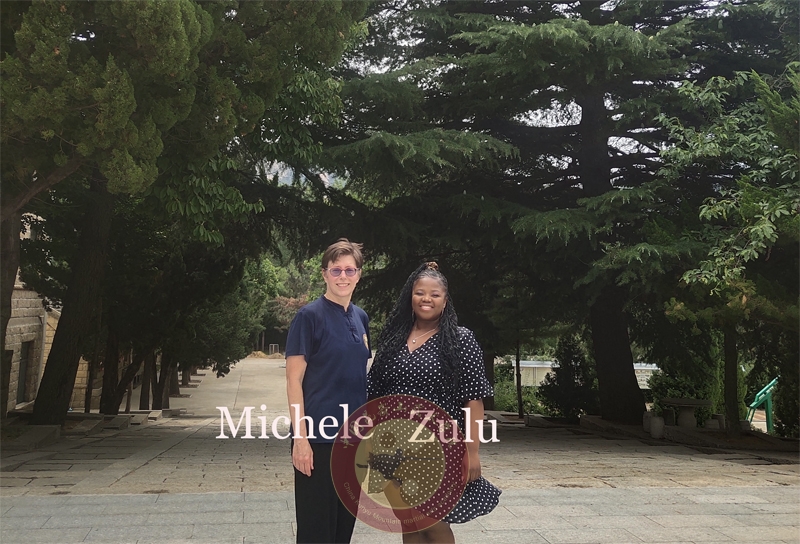 1.During the training here at Kunyu mountain Shaolin academy,I gained leg flexibility and strength.
2.Simon here was incredibly helpful both in training and learning about the Kunyu mountain.Theo and Edwardo were also very kind and offered help throughout the stay.I really felt welcome.
3.The kungfu practicing is out of my comfort zone,but all the students and Shifu(masters) were very understanding and supportive.
4.The air around the academy is great.The surroundings are very clean.
Email: khangi.zulu2@outlook.com
--------------------------------------------
Michele Milan (USA )
I live in Dalian China and want to study kung fu as a significant part of China's culture.I joined Kunyu mountain academy since it is close to Dalian and has a national reserve to Kunyu Mountain.
I learnt that I enjoyed learning Wing chun,Chi Gong and Sanda during my time here.Student Simon lo,Edward,Theo were all very supportive ,informative and helpful.I enjoyed all at their company.
Besides that,the mountains and surroundings and the visit to the Taoism is amazing .
Email: moonhousemichele@gmail.com