Two Kung Fu Reviews from Kunyu academy .
Two-month Sanda course till Nov 201
Email: Robin.hupfeld@web.de Facebook:Robin Hupfeld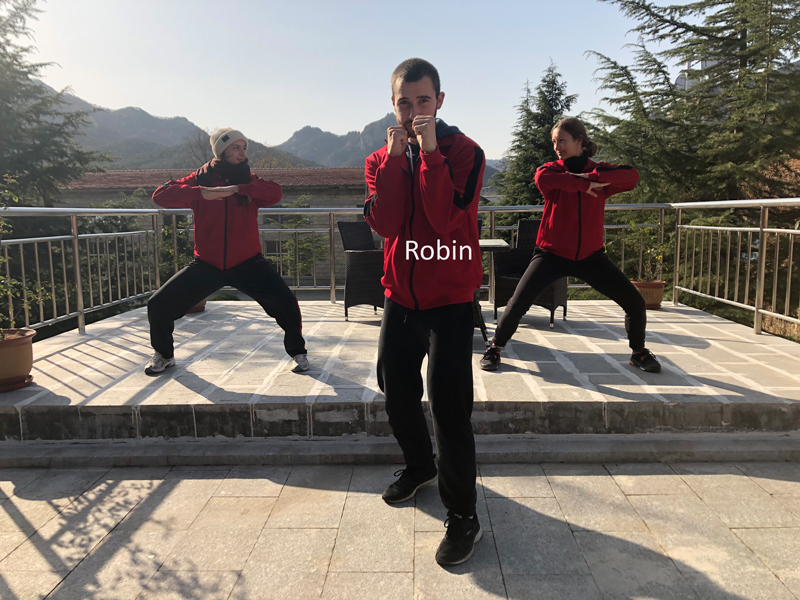 Robin Hupfeld (Germany)
I wanted to travel China and stay fit during my trip. Also I've been fascinated by martial arts, since I was young. Kungfu is a part of the Chinese culture, so a stay in a martial arts school covered all of my interest.
During my stay I got fitter, and got more confident with my body. I achieved a progress in stretching, acrobatics and kickboxing. Also I overcome my fear to get punched and also punching people. Because of that I'm feeling more confident overall. I tried the extra classes and liked them, but decided to rest, or train by myself in that time. First I have to mention my master, who showed me everything during the training and took his time to show and tell the group about the details and exact movements. I also want to thank the translators, who made it possible for me to understand master. As well as coach Jamal, who taught me the forms and who took care of us when master wasn't there or if he was busy. Lastly I will mention all the people in the school and my friends who helped me with everything I can think of.
So the training was just like I expected it, and how it was displayed online. 4hours training a day was mandatory, 2.5h in the morning, 1.5h in the afternoon. During the Chinese kickboxing training most of the time, master said what to do, or showed us new things. After and between the training I had free time which I used to train by myself, or to rest, if the mandatory training was too exhausting. Even if it was sometimes complicated to follow master's orders because of the language barrier, that's also because English is my second language, the translators and other students always helped out. During weekends, we had free time and we are able to attend extra classes.
The location is beautiful. The national park is in front of the school and for students for free I guess. At least I never had to pay anything even if I went there during my free time. I spent a lot of my free time in either the park or the mountains. Because it is just beautiful and you can hike there pretty good. Sadly I wasn't able to swim in the lakes, because when I arrived, it was already cold. Yantai or Muping are both nice cities with markets, where you can get what you want. The bus is quite cheap and I even walked to Muping (you can do that without peoples). The air was 95% of the time pretty good and just few days during my stay polluted.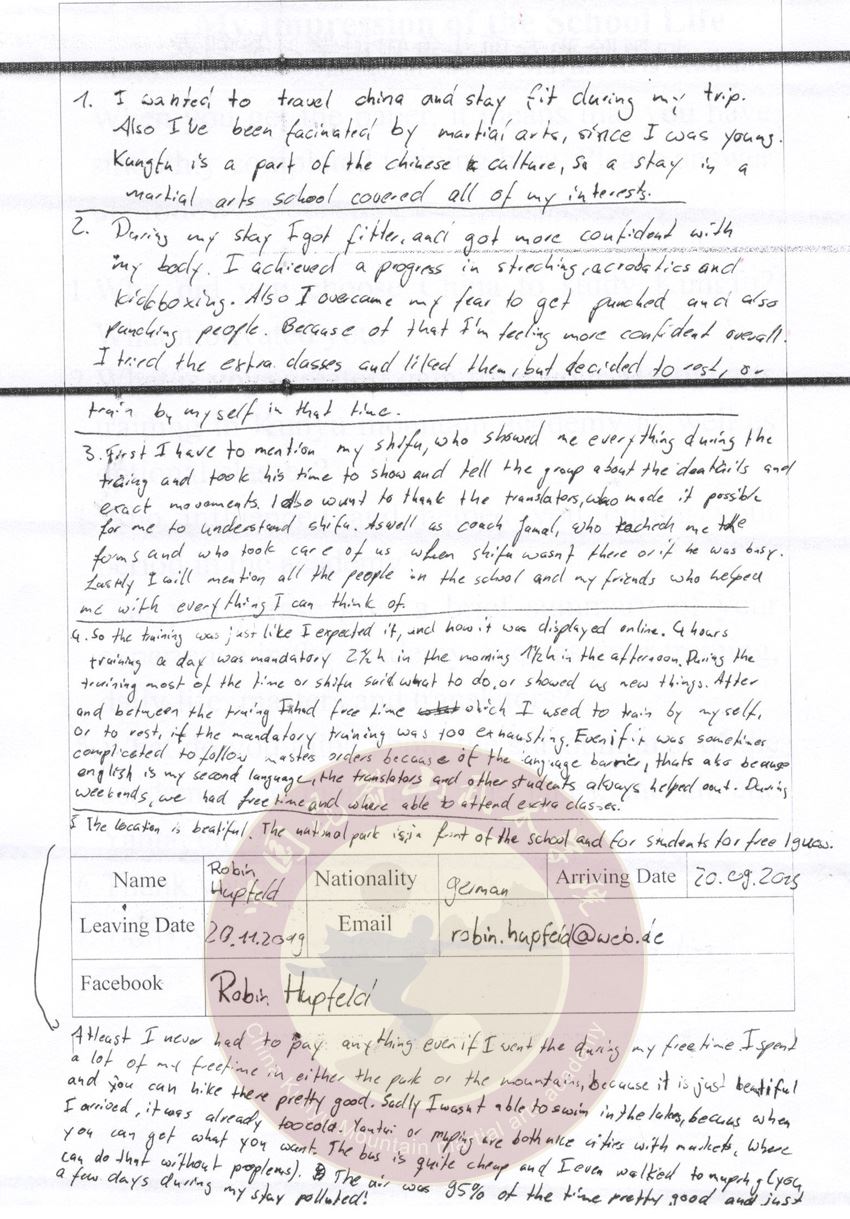 Camille Sophia (France) Two-Month Shaolin Kung Fu class till Nov 2019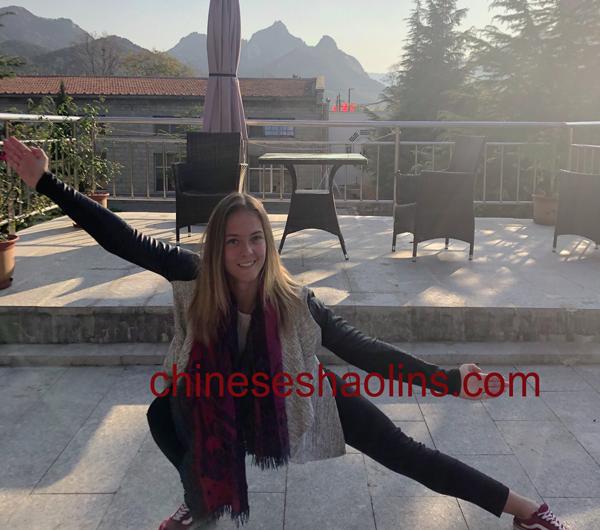 Email: camille.verduyn@outlook.com Facebook : Camille Verduyn
I already wanted to go to Asia to discover the culture, and then I saw a post about doing kung-fu in China on the Facebook group of my school. I thought that it could be a great idea to do that because I really like martial arts, and a school in China is the best way to learn one of these martial arts. I chose the Kunyu Academy because it seemed to be the most authentic school, and I am happy that I chose this school!
I've learned a lot of everything. I've learned a lot about martial arts, I gained more endurance, more muscle and more confidence (for example for the acrobatics, because I was afraid to do a lot of things, but I tried and I improved myself a lot). I gained technique and I am glad I learned Qi gong too, it was a really good experience, I will continue to work on it when I'll go back home. Everyone helped me during my stay here, students, translators and masters were always there if I needed help. But I think that the most important help was from the students, there is always someone to help you and to encourage you. I really enjoyed the training, it is full and I've learned different things. Maybe it would be interesting to change sometimes the way that we do it, but in general it was good. Moreover I think that it would be good to do some sparring just with the shaolin group like what the Sansa group do on Wednesday, in order to train more on that. Because it's impressive to spar on Fridays, we need something less impressive. About my daily life everything was fine, I like to have place to sit somewhere to read outside, I can meet people at the small shop or the new building, and everyone is nice.
Masters and translators are really nice and kind, I appreciated that because it makes me more appreciate the training and the life here. The surroundings of the academy are really beautiful. The lake is really nice, the mountains make this place more intense and I feel peaceful because of them. The fact that the location is in the mountains and that few people live there allow to appreciate the calm and the nature. Yantai is a cool city, I enjoyed it because we can find everything we need.