Three weeks from June to July 2011 summer
Cecilia Orsingher(Sweden)
Cecilia and her daughte will return in June 2012 to learn another one month.
My time to study martial arts at Kunyu Mountain Shaolin kung fu school.Master Shao is a good teacher and has good understanding.
For me it was particularly difficult to learn the forms because I had never trained martial arts before. I was older than the other students and could not always train as hard as they did, which the master understand.
The translators are very kind and professional and they are good teachers as well.
The landscape around the academy is very beautiful the people are very kind the weather is good. It was particularly nice to go to the mountain for training. All the students in the academy have been very kind and helpful.
Email:C_orsingher@hotmail.com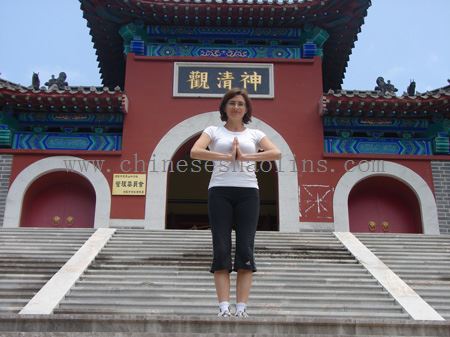 Cecilia's daughter:Ellinor

I think that my master is a good teacher and the group is very helpful the translators are kind and good to translate. The training is funny but hard sometimes.The people at kunyu shaolin kung fu academy are very kind and funny.
Email:Drahmwordelli@hotmail.com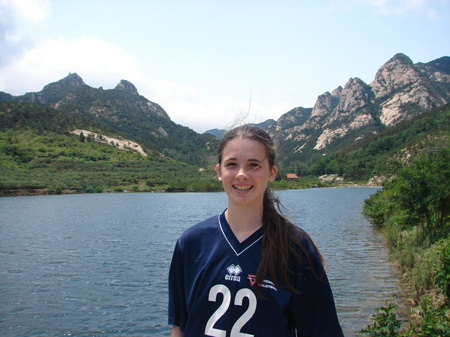 A natural lake that very near the academy.