More than two months course from May to July 2018
Jai Sheffield from Australia
My feedback form from staying at Kunyu mountain Shaolin academy: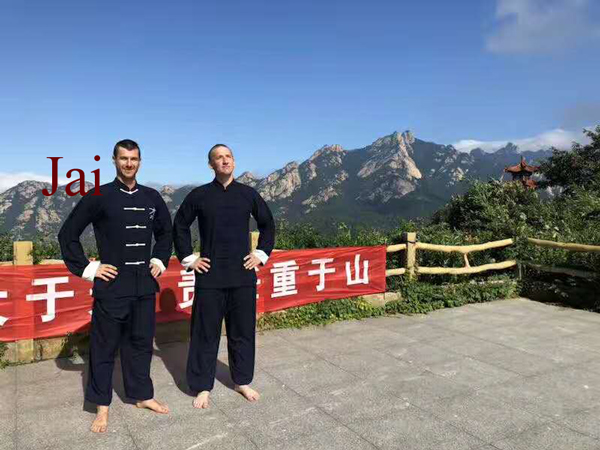 I wanted an authentic and real kung fu experience, wanted to train intensively without distraction from work, responsibilities and home life.
My greatest gain in knowing what I'm capable of doing with my body mind and spirit, i have a lot about each of these during my stay here and i will be able to take these with me when i leave.
Lots of international students helped me a lot, Jamal, Josh, Ramy, Diether, Matt.and the Chinese students helped me a lot as well, pom pom, hang hang, wang ze, Ji he Jane.I'm very grateful for all of their guidance and help, without them my experience would not have been so good.
The training is very good, I have put on 4 kilos of muscle, become stronger, faster, more flexible, agile and coordinated. Master Gao is an excellent teacher, he has a lot of knowledge and skill, i am very grateful to have been his student and learnt from him, as a student i get so much more out of training if i train with Gao. Daily life is very enjoyable, it is hard, but i believe there is good balance between classes and free time during the day.
The surrounding areas very beautiful, the mountains are very peaceful.
Email:

sheffield.jai@gmail.com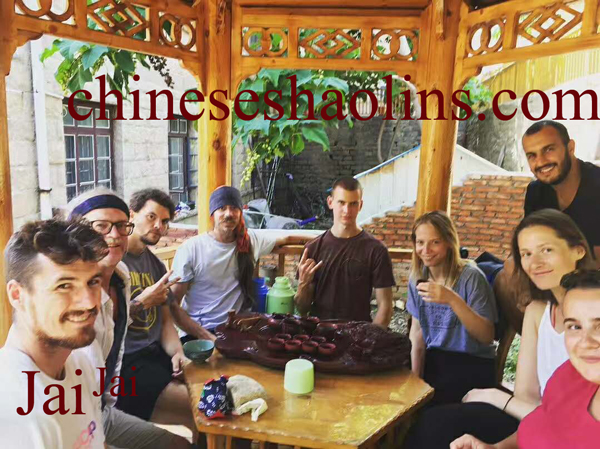 Daily life in Kunyu mountain.

Vineet Bhojwani from India Three months course from April to July 2018

First place that comes in mind when you hear the word "Kungfu" is CHINA, that's why I chose to study Kungfu here, I have seen many documentaries on martial arts and Chinese monks since my childhood, so even that fascinated me a lot .


I came here with the purpose of exploring myself, pushing my physical and mental limits and to figure out what to do next in life, and I feel I have achieved it to a certain point, along with better physique, strength, flexibility, control over mind, clarity of thoughts and much stronger will power.
Almost everyone! Masters, old students, translators and work staff. I would like to thank all of them for helping me and making these past months a wonderful experience.
It was an amazing experience. Training here is designed in a holistic approach, different aspects of training like shaolin forms, taiji, qigong, power training, power stretching, acrobatics, sanda etc. helped me to improve my muscle ability, mind and body coordination and control over mind. Masters here are highly qualified, they know when to be strict and when to be lenient, they acknowledge the fact that every student is different with different mind-set and body type, so they treat you accordingly.

My master is not just excellent at martial arts but he is also a wonderful person at heart. He is concerned about student's martial art skills as well as their character, behavior and attitude towards life. Translators here are doing a great job, they are helpful and sweet. They will always greet everyone with a smile and try their best to help you out. They facilitate our stay here to a great extend. Coming to daily life, meal timings, rest timings, getting up with nature going down with nature have helped me to set a good daily routine . I would like to continue this routine even after going back. It was my pleasure to meet so many people from different places of the world and to make some really good connections with them. Learning, friendship & fun defines my free time here.


The surrounding of the academy i.e mountains, lakes and the temple, everything is enticing. Academy is situated in a beautiful location, close to nature and away from city life bustle. Actually one of the reasons that I chose this academy over other academies in China was the location of this academy. Early mornings and evenings are serene, quiet and beautiful here.
Email :

Vineetbhojwani180895@gmail.com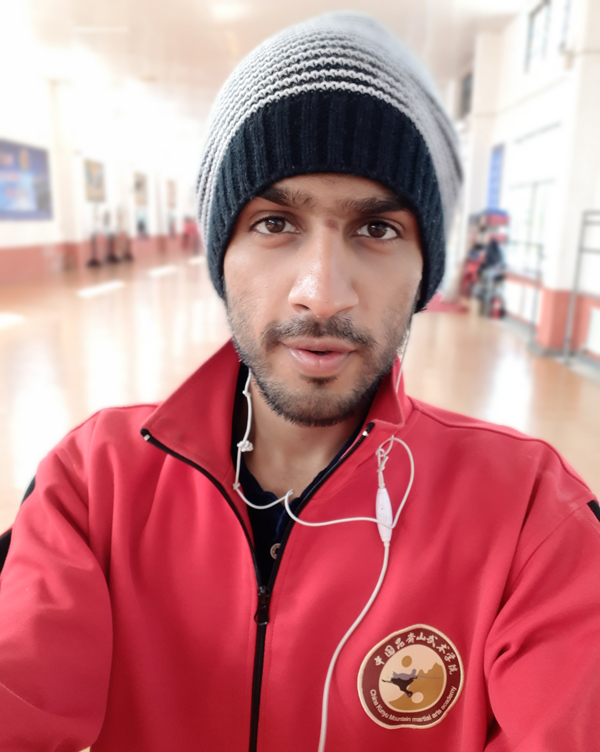 Vineet spent three month to learn Kung fu in Kunyu mountain.

Joseph Sadon (Israel)

Returning student




Two months course from May to July 2018
I came Kunyu mountain kungfu academy because I was here before and it was fantastic.
I felt very centered and was in good both mentally,physically and spirituallyThe ability to focus and the ability to push myself during kungfu training I also gained good knowledge of sanda.Most of the students have a good impact on me.The surrounding are beautiful and there are many places to sit and relax around the academy.


Email:

Jsadon1@gmail.com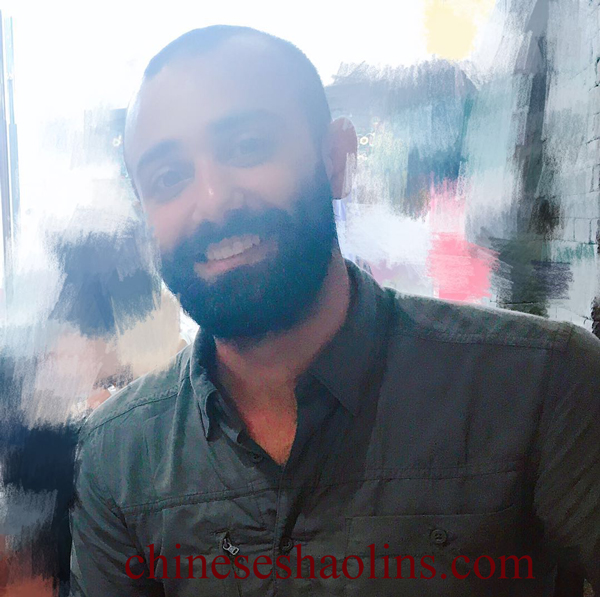 Joseph returned academy to train kungfu again.