Two month and half from June to August 2011
Natasha (America)
I spent ten weeks to learn Shaolin in kunyu mountain Shaolin martial arts academy.
My shaolin master is an excellent teacher with nice approach to students and great sense of humor. He is a great master. I also grateful to all masters who were very supportive.
The school translators were very helpful during my stay in academy. Very thanks for them too. And thank you to kitchen staff who did excellent food. It was very good, I appreciate it.
Email:natashi@maie.com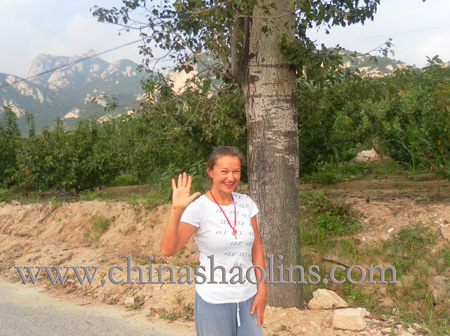 Two month and half from June to August 2011
Michael Braverman (America)

I've been training here for two and a half months and I found that training here is very intensive and master teach very well. The translators here were also good.
I like Kunyu shaoli school and its very nice to stay here. The academy is in good condition and the students here are from all over the world which makes a good atmosphere.
I have been in Yantai city only a few times but it's a good looking city and very developed. Also its very beautiful at night when the colorful lights go on everywhere.
Email:Mbraverman96@gmail.com