Contain three Reviews from Kunyu academy .
I came to China to study Kungfu because I wanted to learn from the original source of Chinese martial arts:Chinese masters! I was also interested in the Chinese methods of training. I wanted to experience how they differ from other methods. Chinese culture in general had always interested me. From training martial arts here I gained direction, discipline, skills that I never thought I could get, and many friends that will always be close to my heart. Cumulatively, I've been here for about two years, so I can't separate my Kunyu Mountain experience from 'normal life', because Kungfu has became a part of my life, an entire chapter. I expect many more chapters to come involving the martial arts.
I've learned and the life long friends I've made here. I guess this place has given me a future! Everyone has influenced my experience in their own way. However, my teacher, Guo Shifu, has been the greatest. He's a true martial artist with the spirit and skills in martial arts to inspire anyone. Also Coach Loc, his dedication and encouragement in teaching pulled us through the toughest days of training.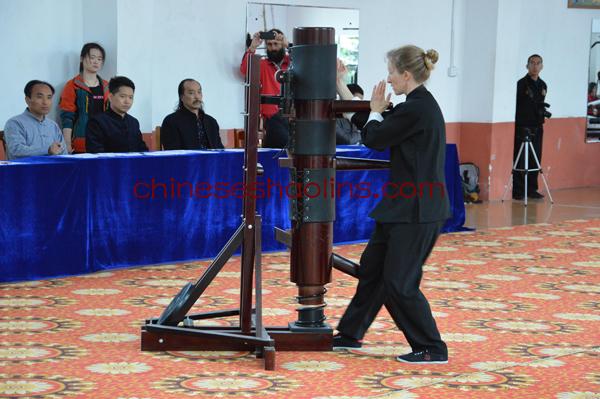 The days are long, full of training, from 6:00am Taichi practice to your own review and specific training in the evening. The training is tough but it isn't without reward. Week by week you can feel progress in your strength, skills and emotional development. Everything in the school drives a person to improve.
Email:Jaime_cowley@hotmail.com
Facebook:Jaime Cowley

Jay Lu One month course till June 2019
My family is from China. I am familiar with the language. I needed a break from daily life after university, and coming here was a good way to break up my usual schedule. I think I gained better life habits, and a greater appreciation for martial arts.
The masters, coaches and students have all been incredibly helpful. Everything was great. I felt comfortable and enjoyed my time here. I didn't get to go Yantai city, but the surroundings of the school is gorgeous. Thank you to the masters, coaches and translators here. I would definitely come back here should I have the chance.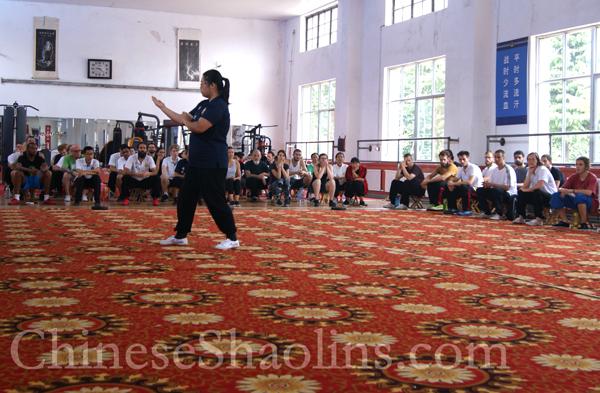 Saray Diez Baile Returning studnet (UK)
I first came to china in 2013,motivated by chinese Kungfu and Wing chun in particular. I wanted to study in the birth place of Kungfu. The first time I trained in Kunyu Kungfu School for about 18 months and I have come back after 3 years away to study for another 3 months. I have never found such a great place and masters anywhere else.
The training is well structured and complete. The facilities keep improving year by year and the school's staff is always open for suggestions. Kunyu Kungfu School has made possible for me to achieve new goals and dreams. My biggest gain has been to find myself and discover my real passion in life. My Kungfu dream has come true here. Master Guo is literally a hidden gem; not only a great Kungfu master but also an excellent teacher and a trully beautiful honest human being. I'll be coming back regularly to keep improving and growing as a martial artist.
Email :Diez.saray@gmail.com