Sarah Loredana Caprioli Nine month course from Sep 2017 June 2018 (France)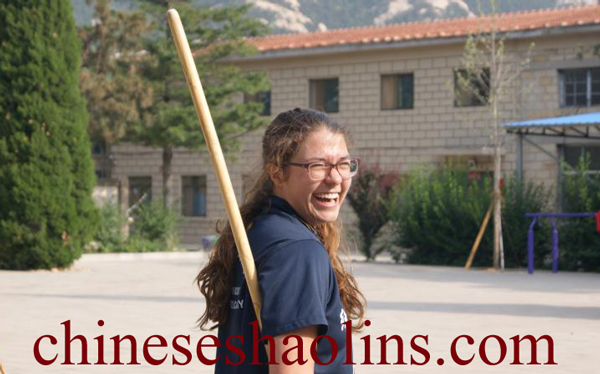 I chose China to learn Kung-fu because it is where Kung-Fu was invented, because of the history and the way of teaching. I wanted a real experience, something meaningful that would have an impact on my life.
My greatest gain from training Martial Arts in Kunyu mountain academy would be my strength, not only physical but mental.
A lot of people influenced and helped me during my stay, my master, my coach, the monitors but also the friends I made. All of those persons, each of them had a great impact on my life and now they became my Kung-Fu Family.
My experience in the academy have been amazing, made me learn about myself and the people around the world, I learned that no matter where you are there are always people with a mentality similar to your own if you search hard enough. The training was real tough in the beginning , I knew before coming that i should have prepared myself but I didn't so I had a pretty rough start but once this step was past, training became so much better. Then when you don't train you make friends and hang out or you eat or you rest or you train some more. I don't really know what to say about the masters except they are all incredible, I had the privilege to learn from Master Guo for a little more than 8 months and I am in awe. He taught me with patience and kindness, he gave me as much of his knowledge as he could in the little time that we had and for that I will be forever grateful.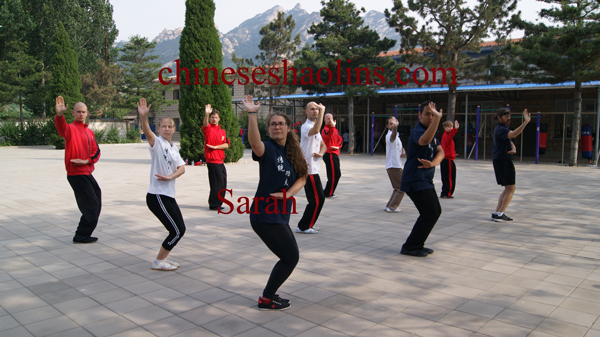 Of course none of that would be possible if it wasn't for the translators, who are all friendly and there for you, if they can help you they will. All in all my stay in Kunyu martial arts academy was a great experience and I thank all the people involved for that, I'll try to come back.
Email:

sarah.capri@icloud.com

Cameron Edmunds from Canada (Three month and half till June 2018)
For an authentic experience,exposure to Chinese culture and immersion into martial arts life style,then,I am here.I gained many excellent friends and incite into the world from many different nationalities/cultures.I gained a sense of how to train and learn complicated forms.Old students in particular helped me to learn and many new students offered moral support.
I feel very much at home now.
The surroundings: gorgeous and lovely.
Email:Kameryn@gmail.com