Yanick Gian Sascha Hellinger ( Switzerland )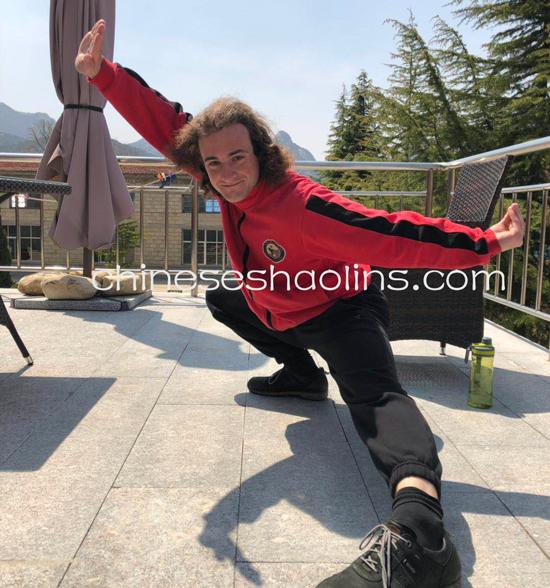 Wanted to try something new. I like to do sports and training so I thought I'll try Kungfu.That's why I am here in China Kunyu mountain Shaolin Kungfu academy.
Things I gain: The whole improvement itself, the new learned forms, Kungfu and the martial arts life.The masters, coaches and other students,they help me a lot.I learned a lot of new things: Taichi, which I used to join in the morning, Shaolin, which I learned in the group, as well as Sanda and sparring, and Qigong at the end of the day.
The masters are really good teachers and can teach and explain everything properly. With the help of the forms, it's no problem to understand it. The surrounding of the academy is really nice cause it's in the mountains. It's good air quality.
Email:Helliga@hotmail.com

Two months course till April 2019
Rose Maria Hengl(Australia) Facebook: Rose Maria Hengl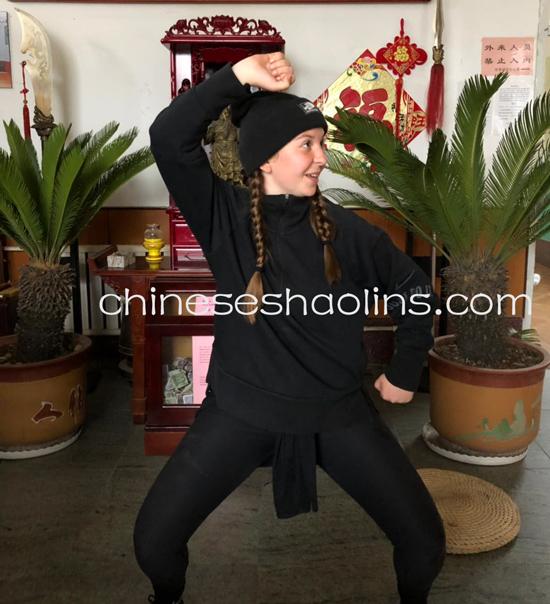 I choose China to study Kungfu because my older brother did so to and his experience influenced his life in a positive way. Therefore I was eager to come to China and experience Chinese Martial Arts.
My greatest gain I would say is that my body is healthier and my mind and heart are stronger. Xenia really helped me during my training, she corrected my Kungfu moves, gave me tips and pushed me to be stronger. All in all my experience here in Kungyu Shan was one of the best things I did in my life.
The training was great, my fellow Shaolin companions have such a great and positive energy. The masters are understanding, helpful, great teachers all together. The translators are very friendly and helpful. The surroundings of the academy are amazing, the mountains are incredibly beautiful and the air is fresh. Thank you!
Email: rose@hengl.net