How to travel here:
Notice: Please arrive from Monday to Wednesday if possible.
You can take air from Beijing DaXing airport or Beijing Capital airport to Yantai Penglai airport directly ,which is more convenient and easier for the travelling. Since the air ticket from Beijing to Yantai is quite cheap now.
After your arrival at Yantai airport, you can take a taxi directly to us with 50 USD around. We will send the paper to you for the taxi driver.
And you can also take an air bus from Yantai airport to Crowne Plaza Yantai, then, take taxi to school. (there are many taxis waiting here)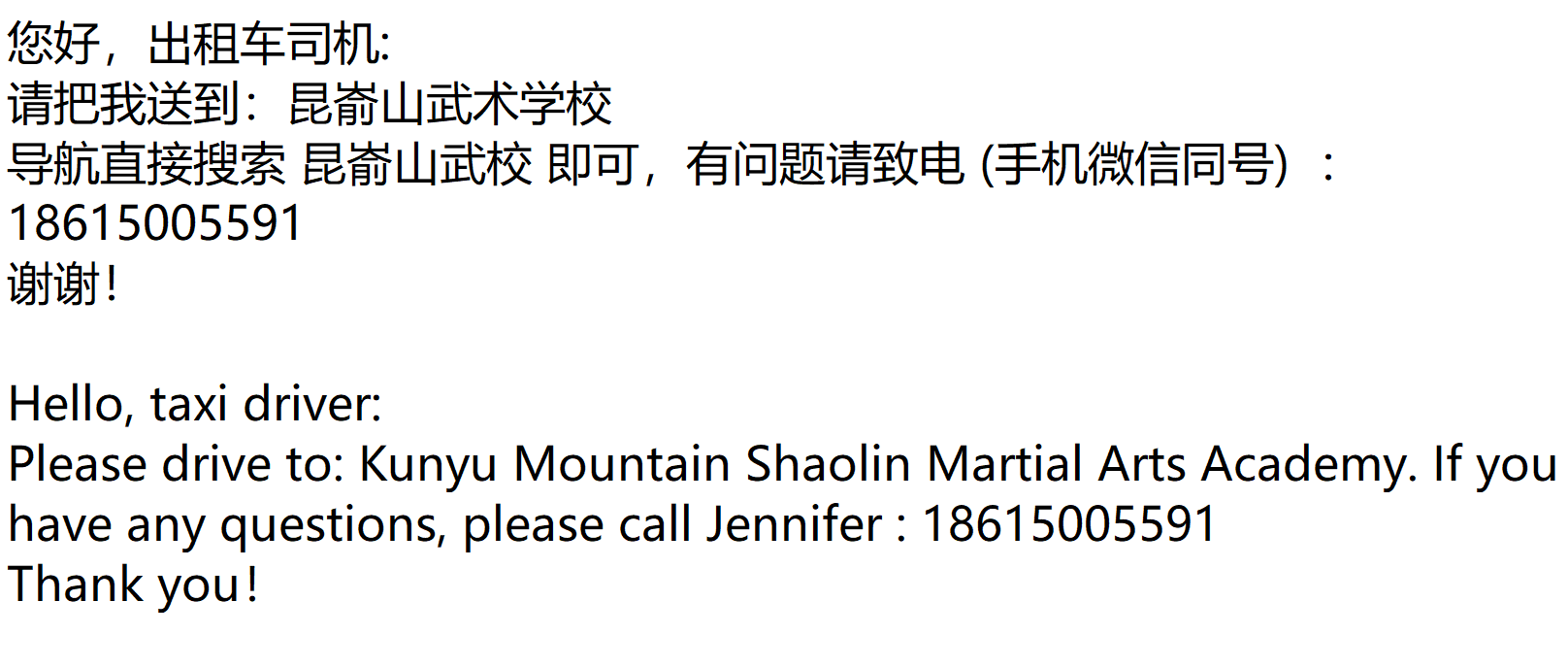 Fitness report :
Please provide common physical fitness report ( including heart health, etc, and no infectious disease) in your country to us on your arrival, which will be necessary for the master to pay attention during the training, if needed.
See for the required example of physical report.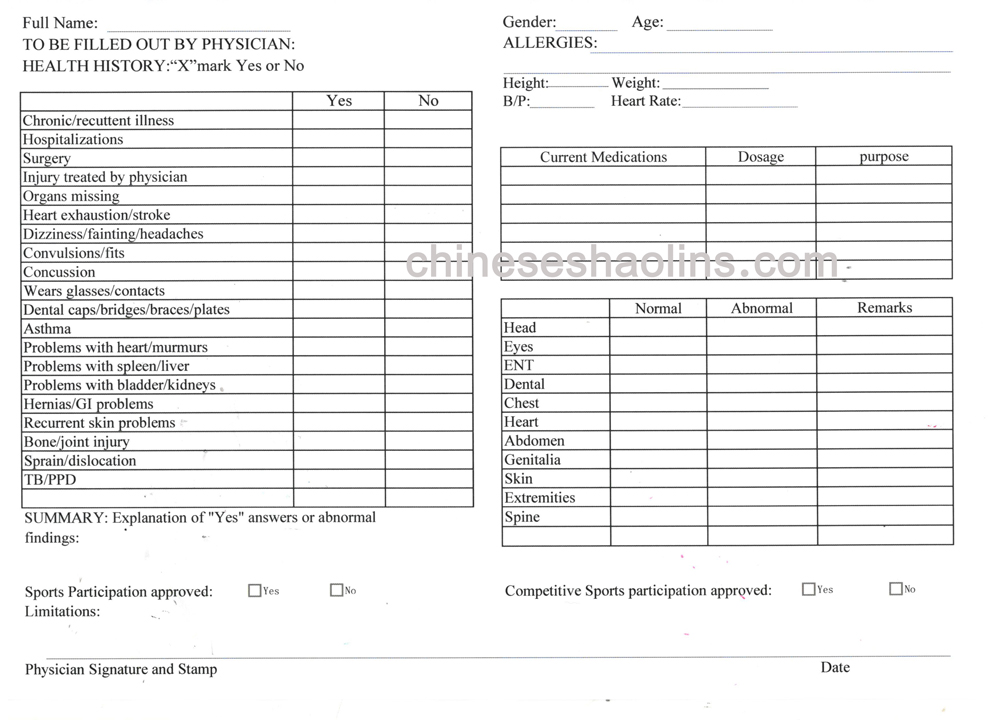 ----------------------------------

Enter China
Although there is no required for the Covid negative test paper to enter China,but you need to test by yourself before arrival.