On October 20, the closing ceremony of Tsing Dao 2019 World Sports Conference was held in Tsing Dao Laixi Sports center. Under the guidance of the Master, 24 students from 12 countries in Kunyu Mountain martial arts academy were invited to attend the closing ceremony of the conference and participate in the performance.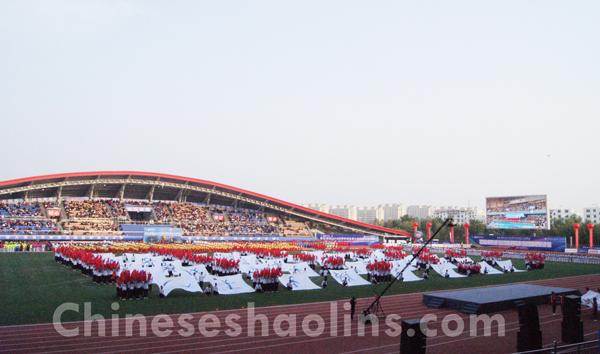 20 Olympic champions, world champions &famous Masters attended.
Qingdao 2019 World Sports Conference is divided into four parts: sports conference, leisure products Expo, leisure Summit Forum and culture and Art Festival. Among them, the sports conference has lasted from May 1 to the end of October, covering a period of six months. It has successively held more than 40 and 1000 wonderful sports and leisure events, including hiking carnival, international martial arts festival, drone race, international marathon, etc.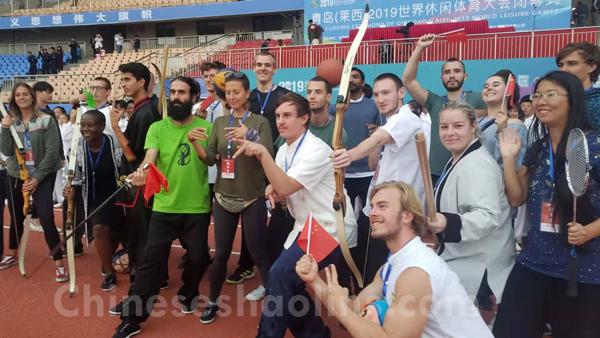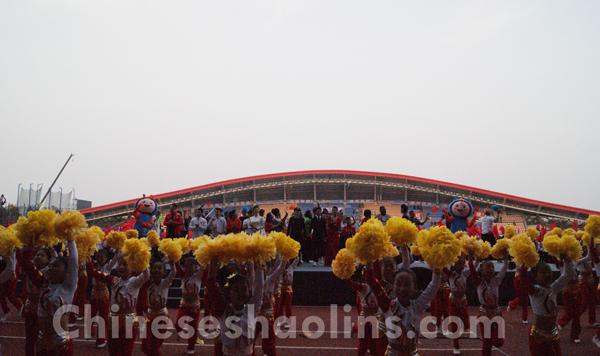 More than 5000 athletes and 70000 leisure sports enthusiasts from more than 50 countries and regions and all over the country, more than 20 Olympic champions, world champions and many famous coaches such as Zhang JUANJUAN and Bi Wenjing participated in the event.