Worldwide leisure sports Activities-International Kung Fu Festival in 2019 Aug in Tsing Dao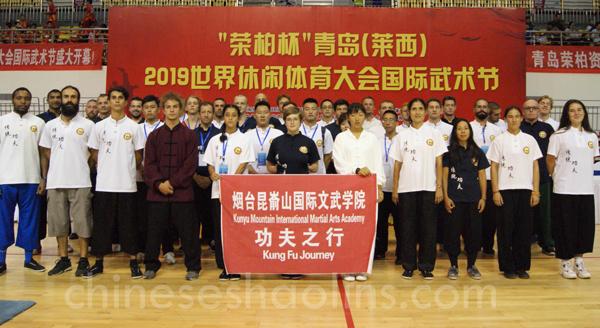 In Aug 28 2019, we gained 17 gold medals, 12 silver ones (including 6 collective medals), 6 bronze medals, 2 excellent medals with certificates (A total of 29 medals, 42 individual certificates, one collective medal framework medal) in Traditional Shaolin Kung fu, Wing chun, Tai Chi, etc.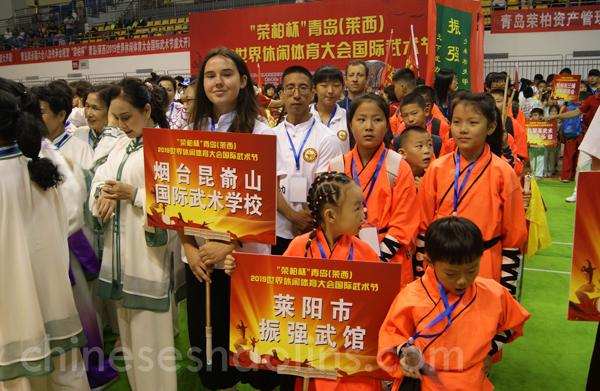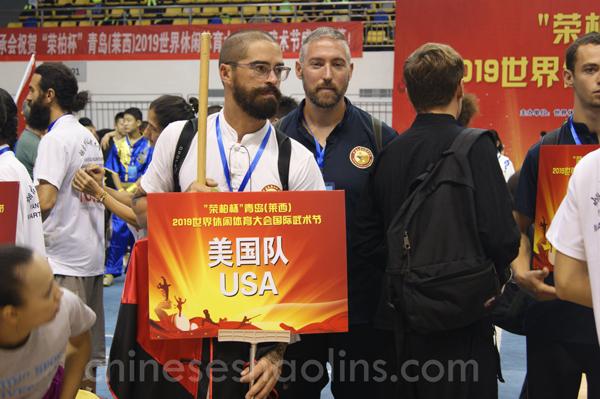 Opening ceremony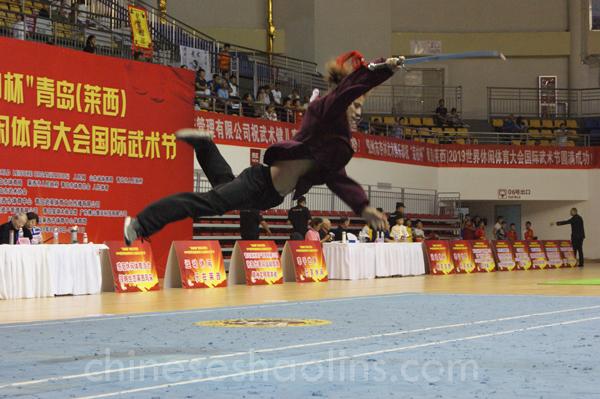 Shaolin Kung fu weapon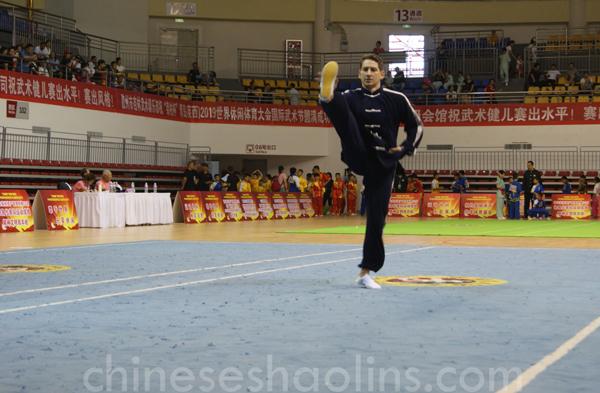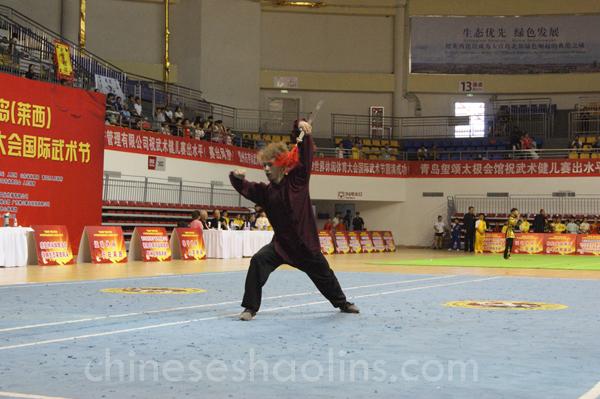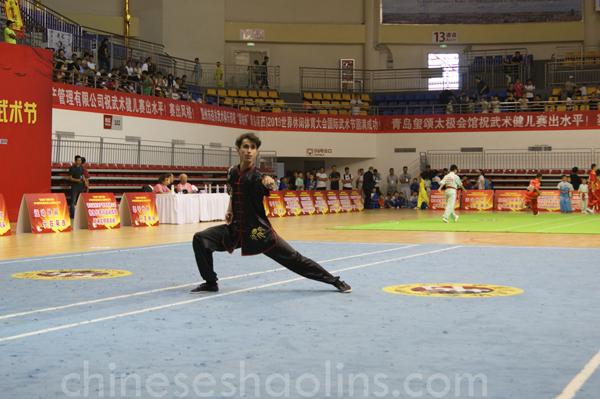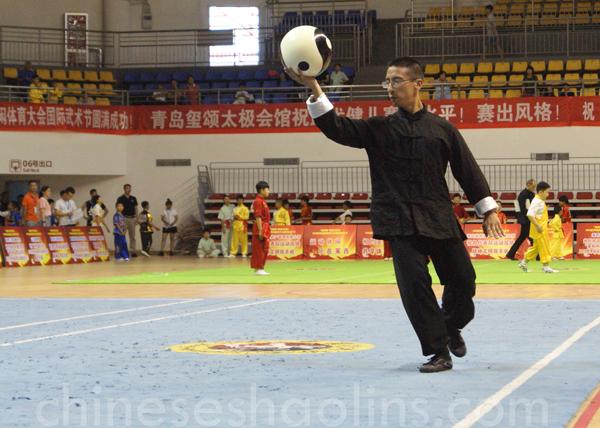 Tai Chi Ball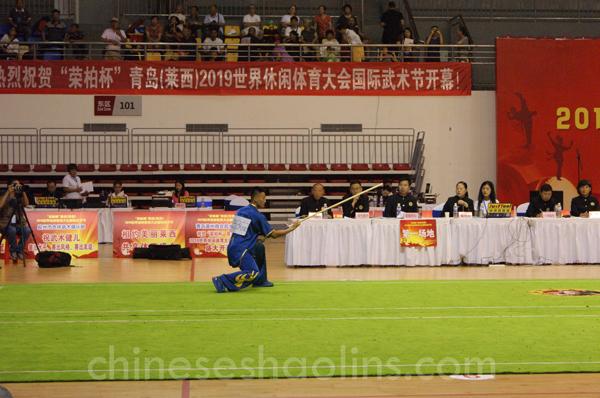 Shaolin weapon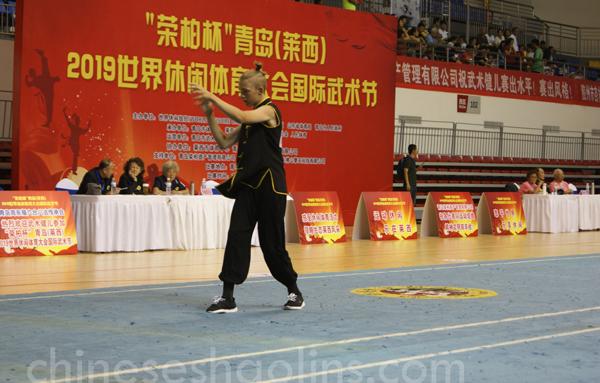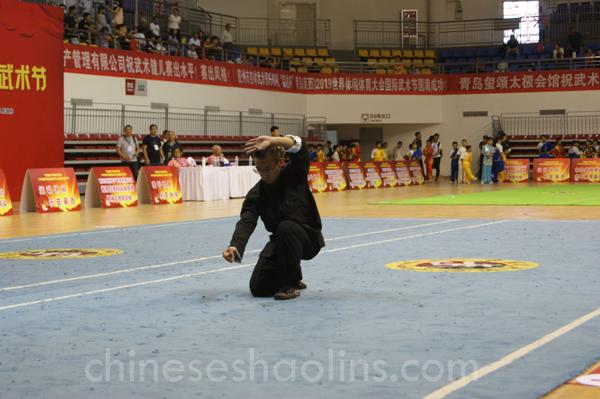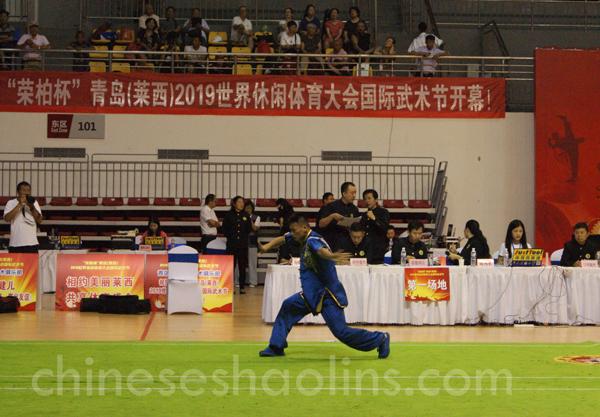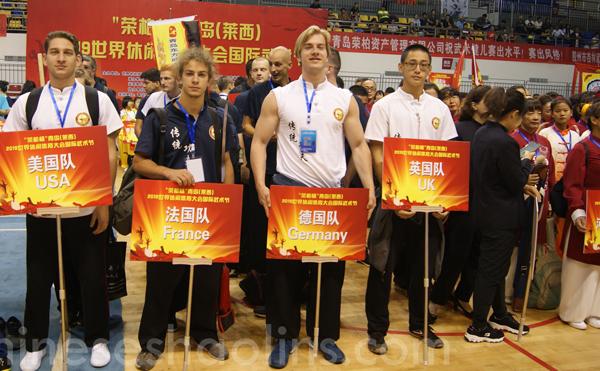 Tsing Dao International Martial arts Festival in Aug 2019
Yantai 8th international Martial arts Festival August 2019
CLICK HERE TO A comprehensive Video FOR THIS Kung fu Festival onYoutube.
Another Kung fu blog for smaller competition in July 2019
Impressions on Xi'an Competition from
Mikkel Pedersen (Danmark)
Email Address:mikkel.aa.p@hotmail.com
Facebook: Mikkel Aalund Pedersen
As a student of the Kunyu Mountain Martial Arts Academy, I was, along with my fellow students, invited to participate in the Fu Xi Gua Tai Cup International Shadowboxing Invitation Tournament. This meant that we had to travel from Yantai city, Shandong province all the way to Tianshui city, Gansu province. We packed our bags with all the necessary stuff for the competition and some extra clothing to explore a different part of China afterwards.
We flew there and had to spend several hours in the Xi'an airport before our train would leave for Tianshui South, so when we finally arrived at Tianshui we were all lacking sleep and completely exhausted and we weren't exactly in high spirits upon arrival. But the moment our bus from the train station arrived at the Apricot Fairview Hotel we were received with a warm applause followed by an amazing meal served in the most delicate presentation. Our exhaustion was quickly forgotten and our hearts and tummies were likewise filled.
After a much required nap, we returned for dinner, which was equally amazing, followed by several speeches and introductions to the many organizers and people who helped create this event. Although it was in Chinese and very little was translated, it seemed like strong and commemorative words when looking at the faces of the people present. They were extremely kind and took their time to greet every table and make everyone feel welcome and honored to be there.
On Saturday, the following morning, we all got up early to eat breakfast with our clothes and weapons prepared so we could head straight off to the competition. The competition started off with a big introduction of all associated masters and governments and a big line up with countries and other demographics (.. I think). Their choice of music for both the opening and the prize ceremony the following day was excellent, but the microphone was poorly adjusted, so the speakers kept giving high-pitched feedback and the speech itself blasted straight into the eardrums of those lined up for the opening ceremony.
The main focus of the event was Taiji/Tai Chi, which was clearly evident with the competition partaking on wooden floors without carpet. This is very nice for doing Taiji but made it difficult to perform other martial arts as myself and other competitors were sliding around during our forms. Since the competition was running for the first time, the number of participants wasn't that massive, which gave it a nice and relaxed atmosphere. During the Chi kung fu performance, me and a few other students wanted to increase the number of marble plates being stacked since we were told to start out easily. After breaking, we got a 'green light' to increase marble thickness, but whenever we went to try again we were told to do our next discipline on the list and therefore didn't get to see how much our training paid off. Other than this, we had some amazing days in Tianshui meeting both local people, Taiji and Kung Fu practitioner from various places and seeing some interesting styles we never even heard of.
Sunday rolled off with astonishing performances by the masters who helped organize the competition and concluded with the final ceremony. All in all, it was an amazing experience and we felt honored being treated with such heartwarming hospitality. After the competition, we spent the following days exploring the magnificent city of Tianshui, including Maiji Shan Caves, the Fu Xi Temple and the Dragon Gardens near our hotel. I am profoundly grateful for being part of such an experience and would recommend anyone given the opportunity to partake in it.
- Mikkel Pedersen, student of 7 months at Kunyu Mountain Martial Arts Academy.