Contact us form
If you have any questions, please email us,and we will reply to your email within one day (except on the weekends). If you don't receive a reply from us, check your bulk or junk email folder. If you still can't find a reply, feel free to email to academy@chinashaolins.com again or call Kathy: consulting phone number 0086-13696381880 for especially for new student (Mobile one) or 0086-535-4693197 (School Office Phone).

The best way is to copy the items below and email us directly academy@chinashaolins.com that can make sure we receive successully,sometimes the contact form online doesn't work well at abroad.

You also can join us Our Skype :kungfukathy directly for contact.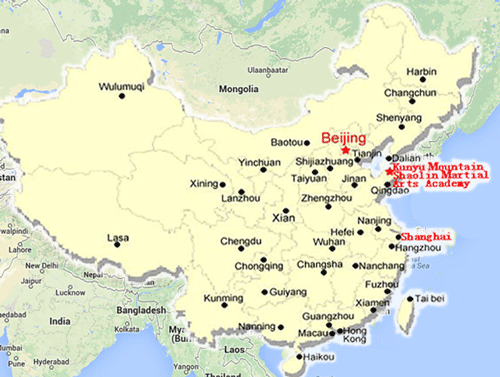 Our Kunyu academy location in China Map.