Shaolin kung fu school -Contact us form
Do you have any question about our Shaolin kung fu school in China? We encourage you to contact us and email us, and we will reply to your email within one business day. If you don't receive a reply from a representative from our Shaolin kung fun school, please check your bulk or junk email folder. If you still can't find a reply, feel free to email to academy@chinashaolins.com again or you can contact with Kathy: consulting phone number 0086-13696381880 for especially for new student (Mobile one) or 0086-535-4693197 (School Office Phone).

Also, the best way to email us is to copy the fields below and email us directly at academy@chinashaolins.com to ensure we receive the message successfully as the online contact form doesn't work well abroad.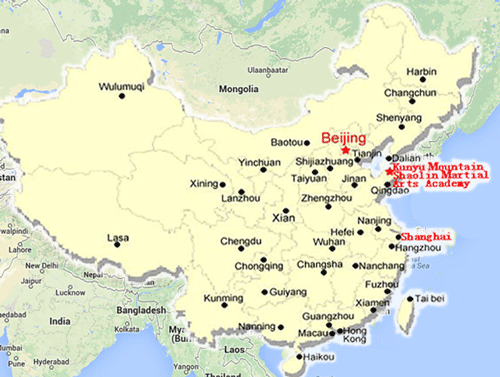 Our Kunyu academy location in China Map.